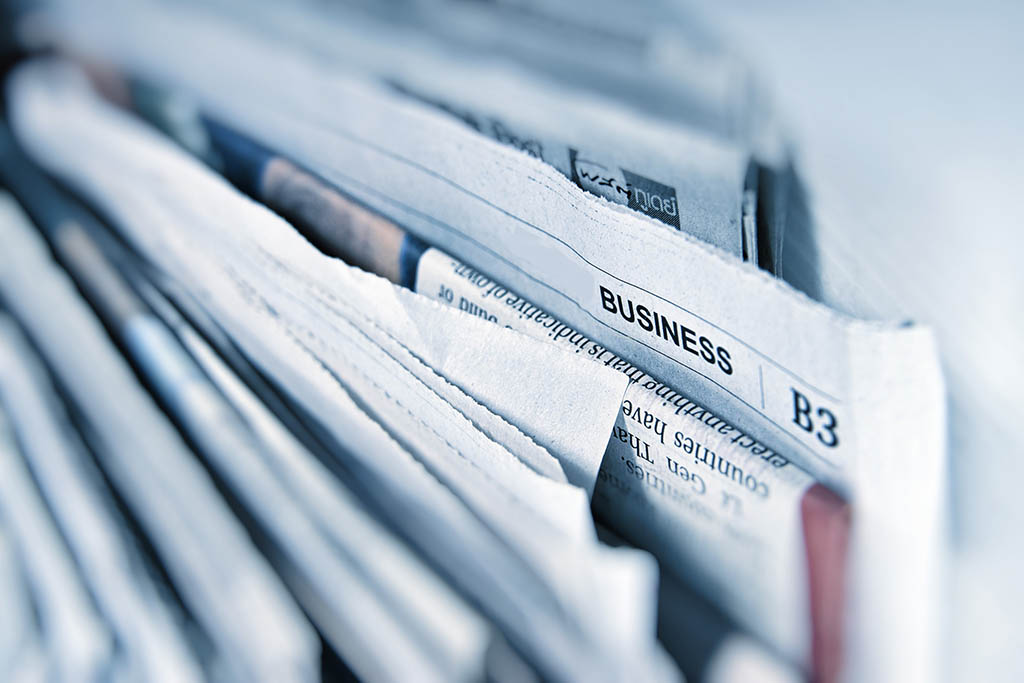 Apple is investing an additional $25 million in venture capital to expand support for minority businesses and address systemic barriers to funding access
CUPERTINO, Calif.–(BUSINESS WIRE)–Apple® today announced its Racial Equity and Justice Initiative (REJI), a long-term global effort to advance equity and expand opportunities for Black, Hispanic/Latinx, and Indigenous communities, has more than doubled its initial financial commitment to total more than $200 million over the last three years. Since launching REJI in June 2020, Apple has supported education, economic empowerment, and criminal justice reform work across the U.S., with recent expansion to Australia, the U.K., and Mexico.
Apple launched REJI at a pivotal moment in the U.S., as protests against racial injustice swept the nation. The initiative built upon the company's years of work to create greater access to opportunity and advance equity for underserved groups, establishing a new entity dedicated to accelerating progress through deep engagements in schools and communities.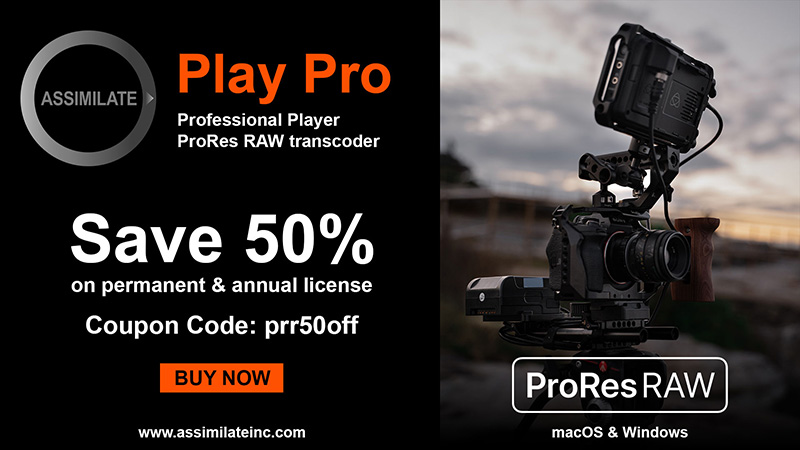 "Building a more just and equitable world is urgent work that demands collaboration, commitment, and a common sense of purpose," said Tim Cook, Apple's CEO. "We are proud to partner with many extraordinary organizations that are dedicated to addressing injustice and eliminating barriers to opportunity. And we'll continue to lead with our values as we expand our efforts to create opportunities, lift up communities, and help build a better future for all."
Through REJI's education grants, Apple has reached more than 160,000 learners through in-person courses and out-of-school offerings, while committing over $50 million to Historically Black Colleges and Universities (HBCUs) and Hispanic-Serving Institutions (HSIs) to support science, technology, engineering, arts, and math opportunities. With a focus on economic empowerment, REJI funds financial institutions — including venture capital firms, Community Development Financial Institutions, and Minority Depository Institutions — that support Black, Hispanic/Latinx, and Indigenous entrepreneurs and businesses. And REJI's criminal justice reform grants have supported legal services, safe housing, identification services, healthcare access, and other vital reentry services for more than 19,000 justice-impacted individuals.
"We launched REJI at a critical inflection point for our country," said Lisa Jackson, Apple's vice president of Environment, Policy, and Social Initiatives. "We are resolved to keep building on the progress we've made to ensure equitable opportunity for Black and Brown communities across America and around the world."
New Partnership to Expand Access and Equity
As part of its expanding work, today Apple announced a new partnership with the My Brother's Keeper Alliance (MBKA), a program of the Obama Foundation. Through this strategic partnership and funding, Apple aims to help close opportunity gaps faced by boys and young men of color by supporting training for community leaders and MBKA staff, expanding programming for boys and young men of color, and strengthening the MBKA network through targeted community impact microgrants. The program plans to train more than 500 leaders and engage over 50,000 youth across the U.S.
"Apple's continued support of the My Brother's Keeper Alliance empowers the foundation to develop and implement new initiatives that create opportunities for our young people," said Valerie Jarrett, the Obama Foundation's CEO. "Together, we are building a more inclusive educational system that nurtures creativity, fosters innovation, and transforms the lives of boys and young men of color across the country. We are grateful for their partnership and look forward to our continued collective efforts to ensure all youth can reach their full potential."
Increasing Investments in Minority Businesses
Apple today committed an additional $25 million to Collab Capital, Harlem Capital, and VamosVentures — three venture capital funds working with minority-owned businesses. With this new round of investments, Apple has committed $50 million in venture capital support and more than $100 million in overall financing to mission-aligned diverse businesses and financial institutions. These investments are part of REJI's economic empowerment pillar aimed at addressing systemic barriers to access, creating opportunity, and supplying funding to support underrepresented and underresourced communities and businesses of color.
Advancing Opportunities Globally
Building on its ongoing work in the U.S., REJI has continued to expand globally. Today, Apple announced new programming in New Zealand in partnership with Te Pūkenga — New Zealand Institute of Skills & Technology, the country's largest vocational educator. This work will support efforts to equip educators with the skills they need to prepare underrepresented Māori and Pasifika students to enter the country's growing technology sector.
In Australia, Apple announced REJI's expansion in August 2022 with initial grant funding to support initiatives and nonprofits serving Indigenous communities, including Deadly Connections, ID. Know Yourself, First Australians Capital, Art Gallery of NSW's Djamu Youth Justice program, and Original Power. New funding will support Karrkad Kanjdji Trust, a charitable trust established by the Traditional Owners of Warddeken and Djelk Indigenous Protected Areas (IPAs) to achieve their vision for a healthy country. Through REJI and the environmental justice grant program, Apple is also supporting the Women Rangers program with funding to enhance its diverse portfolio of land management, leadership, and skill-building activities.
In the U.K., Apple partnered with the Southbank Centre to launch Reframe: The Residency, a program designed to reduce the barriers that exist for aspiring Black creatives. In May, the program's first cohort was selected from London, Birmingham, and Manchester. Artists will present their work at a free exhibition, which opens on Tuesday, July 18, at the Southbank Centre. Also a part of Reframe, Inspire Schools works with educational institutions to teach students new skills by making digital magazines focused on the climate crisis.
Continuing Apple's Community Education Initiative work with universities across Mexico, REJI has partnered with Enactus to support the expansion of iOS Development Labs that teach coding with Swift® and prepare learners for careers in Mexico's thriving iOS app economy. And with the two newest labs in Tijuana and Chiapas, REJI is helping create new opportunities for traditionally underserved communities.
Spotlighting Impact
Today, Apple released its first-ever REJI Impact Overview, which provides a snapshot of the initiative's impact across its areas of focus. The company continues to identify new partners and new avenues to advance its mission. In the three years since Apple launched REJI, the programs and organizations the initiative supports have continued to make a tangible impact in communities around the world. The following represent REJI's three priority focus areas:
Education
Building on its longstanding work with minority-serving institutions, Apple is a founding partner of Propel, a global HBCU technology and innovation hub. This summer, Propel will introduce Propel Learn, a new platform that provides experiential learning experiences, career opportunities, and microcredentials — all developed specifically for and by the HBCU community.
Apple's New Silicon Initiative at HBCUs across the country helps prepare students for careers in the growing fields of hardware technology, computer architecture, and silicon chip design. Grants awarded to Alabama A&M University, Howard University, Morgan State University, and Prairie View A&M University are designed to support engineering programs as they develop their curricula in partnership with Apple experts.
Launched with an investment from Apple, the Global HSI Equity Innovation Hub at California State University, Northridge (CSUN) aims to equip Hispanic/Latinx and other historically underserved students with high-demand skills in science, technology, engineering, and math. In collaboration with other California State University campuses and HSIs across the country, the hub accelerates educational equity while equipping students to succeed.
Economic Empowerment
Through a partnership with fintech company CNote, Apple helps fund mission-driven banks and credit unions that serve low- to moderate-income people, and Black and Brown communities. CNote facilitates cash deposits that help fuel affordable housing and small business loans, and provide a just alternative to predatory lending.
Apple's Impact Accelerator expands access to opportunity for Black, Hispanic/Latinx, and Indigenous environmental solution and service providers. The 12-week capacity-building program helps participants reach their next stage of development and scale their impact.
Apple Entrepreneur Camp supports underrepresented founders and developers with app-driven businesses as they build the next generation of cutting-edge apps. In addition to attending hands-on technology labs and getting one-on-one code-level guidance from Apple, participating Hispanic/Latinx, Black, and female founders and developers become a part of a global network that encourages the pipeline and longevity of these entrepreneurs in technology.
Criminal Justice Reform
To combat systemic racism, REJI is working to address deep disparities in criminal justice that disproportionately impact Black, Hispanic/Latinx, and Indigenous communities. Apple has partnered with several community colleges — including the Los Angeles Community College District, Delgado Community College in New Orleans, and Houston Community College — to implement programs to help incarcerated and paroled individuals learn new skills, prevent recidivism, and create economic opportunity for parolees and probationers.
Apple has also made meaningful contributions to various nonprofit organizations that advance equity and justice, including the Anti-Recidivism Coalition, Defy Ventures, Vera Institute of Justice, and The Last Mile.
Taking Action Across Apple
Ensuring that racial equity and justice is reflected across Apple, the company partners with local communities to drive impact and achieve meaningful change:
In March, Apple added representation of Indigenous lands to Maps. In an update made in collaboration with Indigenous communities, Maps now displays tribal, First Nations, Inuit, and Métis territories in the U.S. and Canada. Maps also implemented support for dual-language labels — including in Indigenous-language syllabaries — and redesigned the Maps place card used for Indigenous lands to show more detail, working directly with communities to curate their place card content.
Strengthen Local Communities (SLC) is an Apple grant program that provides funding to local organizations where Apple team members live and work, including grants to minority-led organizations focused on environmental equity and justice. The program is helping to train future environmental leaders, provide low-cost tools for educators, and ensure that First Nation communities benefit from the transition to clean energy.
To support communities disproportionately impacted by climate change, Apple works directly with organizations that advocate for frontline communities, advance climate justice, and cultivate solutions that prioritize equity and community building within the environmental movement. The company has partnered with organizations including Environmental Health Coalition, Little Village Environmental Justice Organization, Native Conservancy, Original Power, and UPROSE.
Apple's Challenge for Change Learning Series is designed to help learners of all ages explore important issues in their communities and create innovative solutions to make lasting impact. To learn more, visit education.apple.com/#/home/rp/R005920.
Apple recently worked in collaboration with representatives from the Chickasaw Nation and the Choctaw Nation to add Chickasaw (Chikashshanompa') and Choctaw (Chahta) language support in the keyboard on iPhone®, iPad®, and Mac®. This effort is part of Apple's goal to build products that represent everyone, including communities and languages that may be underrepresented and underserved in technology.
NOTE TO EDITORS: For additional information visit Apple Newsroom (www.apple.com/newsroom), or email Apple's Media Helpline at media.help@apple.com.
© 2023 Apple Inc. All rights reserved. Apple, the Apple logo, Swift, iPhone, iPad, and Mac are trademarks of Apple. Other company and product names may be trademarks of their respective owners.
Contacts
Samya Epps

Apple

samya_epps@apple.com
Eric Hollister Williams

Apple

e_hollisterwillia@apple.com