Your World is Waiting: The Makers of Second Life Reimagine Sansar as an Immersive Destination for Gaming, Commerce & Live Events
Virtual Expression Reaches New Heights as Sansar Unveils New Story, Design & Partnerships
SAN FRANCISCO–(BUSINESS WIRE)–Sansar®, the premier destination for virtual worlds, today announced a new vision and major product innovations that push the boundaries on exploration, immersive storytelling, and user-created content. Thanks to new features and functionalities – including a redesigned avatar editor, an XP and titling system, new core worlds, and first-of-their-kind partnerships with Sanrio, Levi's, and EDM heavyweight Spinnin' Records – Sansar has reimagined itself as a vast, user-created virtual multiverse, complete with a rich backstory, characters, and quests. No longer simply a platform for virtual reality, Sansar is now an oasis for self-expression, live events, and creation in a virtual world, where players can shape the narrative as it unfolds.
To mark this new chapter, Sansar is collaborating with visionary brands on several marquee live events this week. These include BUNKR LIVE: STEVE VOID & JAY PRYOR, 10 AM PT on September 25, a global celebration of the Fnatic esports brand and joint effort with Virgin EMI that blends esports and entertainment, featuring new sets from DJs Steve Void and Jay Pryor; a new meet-and-greet with NITRO FUN, 12:30 PM PT on September 25, where the Monstercat artist makes his return to Sansar ahead of Monstercat's weekly Call of the Wild radio show; and LIVE AT THE NEXUS: BLASTERJAXX, in partnership with Spinnin' Records, 4 PM PT on September 26 – the first show in an ongoing series, featuring a headline performance from the DJ duo Blasterjaxx.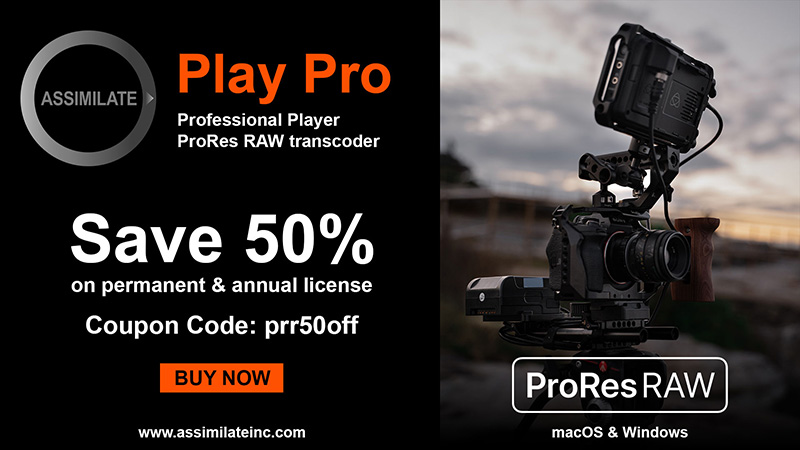 "Spinnin' Records is proud of the collaboration with Linden Lab and the upcoming event with Blasterjaxx in Sansar," says Steven de Graaf, Commercial Director for Spinnin' Records. "This new and innovative way of music entertainment is something Spinnin' Records really wants to embrace and explore more and more. The music of Spinnin' Records and Gaming in general are a great match, and for our DJs, a great way to get in contact with new fans."
Sansar is also debuting a new world from Sanrio, SANRIO WORLD, complete with interactive games and merchandise – all in anticipation of Hello Kitty's 45th anniversary in November and Sanrio's 60th in 2020. The Levi's® Hello Kitty capsule collection will also be featured as well with the ability to link out to their online customization for Levis X Hello Kitty. Fans will be able to demo SANRIO WORLD live at Twitch Con 2019, at booth 317 – September 27-29 in San Diego.
This new vision cements Sansar's place as the innovator of live events in the virtual space. As countless performers can attest, no other game or social VR platform has the interactivity and revenue capabilities that Sansar offers. With more collaborations on the horizon, Sansar is continuing to push the envelope on virtual events and commerce, with a slate of new music partnerships to be announced soon.
In turning this page, Sansar is also enriching the user experience with new layers of mission-driven gameplay. All users now land at the Nexus – the new central world in Sansar, from which all other worlds can be discovered – and meet Agent Primus, a sentient AI and core character in the Sansar universe. As their guide, Primus assigns them quests that unlock rewards and help introduce new elements of the Sansar story, including other characters. As they complete more quests over time, users can level up and gain access to player-driven guilds sorted by quests, activities, and interests – all thanks to new capabilities for XP and progressive titling.
Through an all-new avatar editor, Sansar is enabling deeper levels of immersion, creativity, and roleplay. With expanded capabilities for bone deformation and blend morphing, this new feature takes self-expression to new heights, letting players create avatars that look as fantastic or realistic as they choose. They control who and what they are, and how they tell their story.
"From the beginning, it was important to us that our users felt empowered to create and explore on their own terms. With this more focused vision, we're strengthening our foundation for user-generated content – giving people more tools to create with, a clearer path to follow, and more impetus to explore," says Ebbe Altberg, CEO of Linden Lab. "It feels amazing to turn this page, and to continue the Lab's legacy as a pioneer in virtual worlds. We're one step closer to making the dream of the metaverse a reality for all."
About Linden Lab
Linden Lab develops platforms that empower people to create, share, and benefit from virtual experiences. Founded in 1999, the company first launched Second Life, the groundbreaking virtual world enjoyed by millions around the globe, in 2003, which has since gone on to boast nearly two billion user creations and a vibrant $500 million (USD) economy. The company further expanded its portfolio in 2017 with the public beta of Sansar, a free platform making virtual worlds more accessible and immersive, available on Windows PCs and compatible with HTC Vive and Oculus Rift. For more about Linden Lab, its products, and career opportunities, visit its website.
Contacts
Hari Raghavan

hari@lindenlab.com
(415) 243-9000