Western Digital Enables Industry 4.0 Transition With High-Endurance Storage Solutions for Industrial-Grade AI, ML and IoT Applications
Smart Factories and IoT Devices Benefit from Reliable, Low-Power Storage Solutions Built to Thrive in Varied Environments
Story Highlights
Western Digital's portfolio of industrial-grade storage solutions offers the high endurance and low power needed for Industry 4.0 smart factory environments and Internet of Things (IoT) devices, some that make up the Industrial Internet of Things (IIoT).
The company's removable storage solutions are ideal for a wide range of industrial devices that operate in extreme environments faced with elevated temperatures, humidity and vibration.
iNAND® IX EM132 EFD is Western Digital's first e.MMC EFD built specifically for industrial and IoT devices with the company's high-reliability 64-layer 3D NAND technology.
SAN JOSE, Calif.–(BUSINESS WIRE)–Western Digital Corp. (NASDAQ: WDC) today introduced a portfolio of products to address its customers' growing need for high-endurance storage solutions in demanding industrial, smart and advanced manufacturing environments, including a wide variety of IoT devices. The portfolio deploys advanced, high-endurance 3D NAND in a variety of form factors to provide industrial-market solutions for systems designers of edge computing gateways, robotics, medical, inspection / surveillance, and artificial intelligence (AI) and machine learning (ML) applications for industrial and IoT system designers.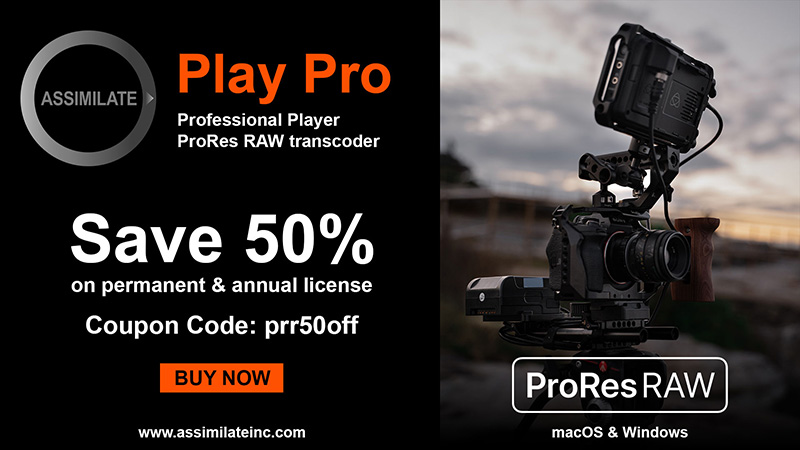 Industry 4.0 and Industrial Storage
The fourth wave of the industrial revolution, known as Industry 4.0, connects industrial devices and allows companies to utilize networked data from IoT devices, and computer-controlled systems. Applying AI and ML to this data helps create fully-automated smart factories, smart cities and more.
"As more industrial applications and devices apply AI and ML algorithms to get real-time actionable insights, the need for versatile and durable storage solutions increases," said Oded Sagee, Senior Director, Device Group, Western Digital. "Western Digital's industrial-grade, storage solutions provide the high endurance, low power and reliability essential for IIoT equipment such as robotics, gateways, AI-enabled devices, edge computing products and drones."
Western Digital Industrial storage products are the ideal solution for equipment that must operate in harsh environments such as elevated temperatures, humidity, extreme elevation or vibration. These solutions offer the ability to store and process more data with extended data retention.
"Industry 4.0 is all about being digitally enabled and data driven," said Ryan Martin, principal analyst, ABI Research. "This means bringing together new technologies and compute services across edge and cloud assets to drive productivity, create new business models, and innovate faster. These technologies include everything from advanced analytics and AI to augmented reality, digital twins, and industrial IoT platforms, and together serve the core needs of the manufacturing sector."
Western Digital's First 64-layer 3D NAND e.MMC Built for Industrial and IoT Markets
The Western Digital iNAND IX EM132 EFD is the company's first 3D NAND e.MMC built with Western Digital's high-reliability 64-Layer 3D NAND technology for Industrial and IoT devices. The iNAND IX EM132 EFD offers versions that support operating temperature ranges of either -25°C to +85°C or -400C to 85°C. It extends the life of e.MMC beyond 2D NAND and provides increased capacity for industrial and consumer applications powered by advanced operating systems, sensor fusion and machine learning. It also encompasses a rich feature set designed for intensive industrial workloads. These features include:
Advanced health monitoring
Thermal management
Smart partitioning
Auto and manual read refresh
Robust power management
Data retention that meets JEDEC standards
"The Internet of Things and Industrial Internet of Things power mission-critical applications that require high reliability. A high-quality storage solution combined with a high-quality programming process for these devices during manufacturing is critical to the overall performance of the application," said Anthony Ambrose, President and CEO, Data I/O. "Data I/O partners with Western Digital to support the iNAND IX EM132 on our LumenX® programming platform to deliver a high-endurance, reliable storage needed to ensure proper operation of mission-critical products."
High-Endurance SD and microSD Cards for Industrial and IoT Markets
The new Western Digital Industrial IX LD342 SD and IX QD342 micro SD cards provide high endurance for OEM, distributors, resellers, integrators and industrial system designers to gain greater flexibility for emerging industrial applications:
Utilizes Western Digital's latest 3D NAND technology
Provides capacity ranges from 16GB to 512GB
Offers high endurance (3,000 P/E cycles) for a longer lifecycle
Includes a card health monitor that provides the ability to gauge the remaining endurance and proactively service the card if needed or desired
For more information, visit our website: Western Digital
About Western Digital®
Western Digital creates environments for data to thrive. As a leader in data infrastructure, the company is driving the innovation needed to help customers capture, preserve, access and transform an ever-increasing diversity of data. Everywhere data lives, from advanced data centers to mobile sensors to personal devices, our industry-leading solutions deliver the possibilities of data. Our data-centric solutions are comprised of the Western Digital®, G-Technology™, SanDisk®, and WD® brands.
© 2019 Western Digital Corporation or its affiliates. All rights reserved.
Western Digital, the Western Digital logo, iNAND IX EM132, IX LD342, and IX QD342 are registered trademarks or trademarks of Western Digital Corporation or its affiliates in the U.S. and/or other countries. All other marks are the property of their respective owners. Product specifications subject to change without notice. Pictures shown may vary from actual products. Not all products are available in all regions of the world.
Forward-Looking Statements
This news release contains certain forward-looking statements, including the expected availability, benefits, capabilities, capacity, performance and/or other features of the Western Digital IX LD342 SD card, IX QD342 microSD cards as well as an iNAND IX EM132 branded products. There are a number of risks and uncertainties that may cause these forward-looking statements to be inaccurate including, among others: changes to specifications from standards organizations, volatility in global economic conditions; business conditions and growth in the storage ecosystem; impact of competitive products and pricing; market acceptance and cost of commodity materials and specialized product components; actions by competitors; unexpected advances in competing technologies; our development and introduction of products based on new technologies and expansion into new data storage markets; risks associated with acquisitions, mergers and joint ventures; difficulties or delays in manufacturing; and other risks and uncertainties listed in the company's filings with the Securities and Exchange Commission (the "SEC"), including the company's most recently filed periodic report, to which your attention is directed. You should not place undue reliance on these forward-looking statements, which speak only as of the date hereof, and the company undertakes no obligation to update these forward-looking statements to reflect subsequent events or circumstances.
Contacts
T. Peter Andrew

Western Digital Corporation

Investor Relations

949.672.9655

peter.andrew@wdc.com
Heather Davis

Western Digital Corporation

Public Relations

949.672.7920

heather.davis@wdc.com