Virtualitics Announces New Software Release That Unlocks Key Insights Through AI and Immersive Visualization
Advanced data analytics and visualization platform release features
to support a wide array of industry use cases, such as for logistics,
financial asset management, credit ratings, banking, advertising,
healthcare, manufacturing, CPG, and oil companies.
PASADENA, Calif.–(BUSINESS WIRE)–Virtualitics, Inc., a leading software company specializing in machine
learning, advanced data analytics and visualization, has announced a new
release for its flagship product VIP – Virtualitics Immersive Platform™
in order to support more use cases for a wide array of industries. The
software uses AI to quickly identify key insights in the data, while
immersive visualization provides a unique way to represent the data and
explain AI findings through desktop or coupled with Virtual Reality (VR)
to offer more powerful visualizations and a unique collaboration tool.
According to Ciro Donalek, CTO and Co-Founder of Virtualitics: "Data
scientists are in high demand and there are simply not enough of them to
satisfy the need. Our software bridges this gap, allowing non-data
scientists to exploit sophisticated machine learning routines in a few
clicks, and at the same time greatly improving data scientist's workflow
through high-dimensional visualizations and a way to build powerful
narratives to explain their models to key stakeholders."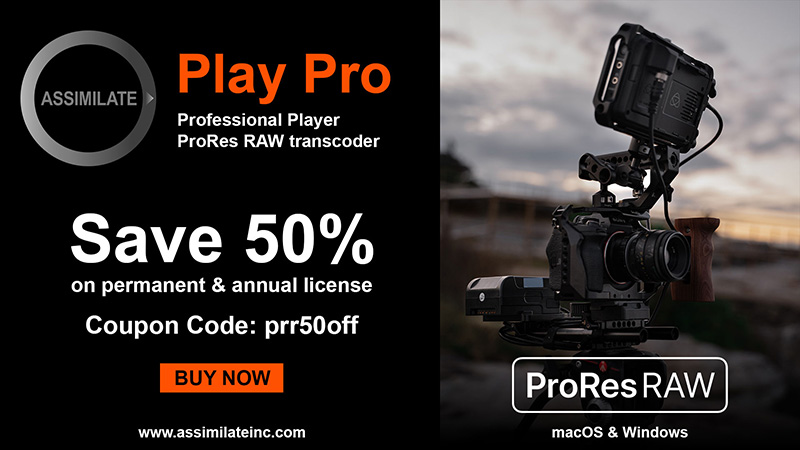 Dr. Alban Quillaud, VP Digital Innovation and Analytics of Kuehne and
Nagel, said: "Virtualitics has not only helped us to save time, but has
allowed us to seamlessly identify critical business insights that have
generated tangible book-value for our supply chain customers."
Bert R. Mandelbaum MD DHL (Hon), Co-Director of Sports Medicine,
Department of Orthopedic Surgery at Cedars Sinai, said: "The
Virtualitics platform and team utilizing Artificial Intelligence,
Virtual Reality and Machine Learning has provided our clinical
scientific group immersive visualization and a true collaborative and
precise analysis of our data. This approach has been transformative and
has helped facilitate the development of clinical guidelines, consensus
documents and new study design."
Today, Virtualitics released a host of new features in support of use
cases for a wide array of industries, including:
Faster "Time to Insight": Machine Learning (ML) tools, combined with
multidimensional visualization, enables teams to quickly understand
complex data and identify actionable insights.
Easy-to-Use Machine Learning: Packaged ML tools are intuitive and
allow anyone in an organization to take complicated datasets and get
answers to questions in seconds.
Advanced Multidimensional Visualization: Go beyond 2D visualization –
view the effects of multiple metrics at once with advanced 3D
visualizations, and quickly find and identify hidden patterns and
insights.
Top Tier Virtual Reality (VR) Experience: The VR platform is the best
way to view multidimensional data, both for collaboration and for
delivering immersive presentations to clients.
Python API that allows data scientists to connect VIP with their
platform of choice and call routines programmatically.
Aakash Indurkhya, Head of Machine Learning Projects and Lead of API
Development at Virtualitics, added: "Businesses have built out some
truly amazing technology stacks that involve modern data storage
systems, AI tools, and third-party APIs. The Virtualitics API was built
to empower data scientists to get the most from their technology stack
without leaving their favorite digital workspace, for example Python
notebooks. Integrating VIP into data scientists' workflows will aid them
in data engineering, sharing insights, and building machine learning
models while allowing them to create immersive visualizations with
one-line commands."
The software can be seamlessly integrated in client infrastructures with
easy-to-use embedded ML routines to help users quickly find key insights
and unlock the power of high-dimensional visualizations in real-time
collaboration through the Shared Virtual Office™ (SVO), where users can
share their analysis and build immersive dashboards.
Michael Amori, CEO and Co-founder of Virtualitics, commented:
"Virtualitics is growing quickly in the enterprise software market. We
are redefining the way data analytics is being performed thanks to our
technology blending AI and Immersive Visualization. Our Fortune 500
clients and the government are now able to extract and share key
findings in their data in seconds, when it previously took many hours or
was impossible to find such insights."
Virtualitics has been operational since August 2016, raising $11.4M
through Series A and Series B rounds, led by Centricus and The Venture
Reality Fund.
For more information about Virtualitics, please visit www.virtualitics.com.
About Virtualitics
Virtualitics, Inc. is a data analytics and visualization company based
in Pasadena, California, that merges artificial intelligence and virtual
reality with big data to gain intuitive insights from complex data sets.
Its flagship product, VIP – Virtualitics Immersive Platform™, is a
state-of-the-art data analytics platform available to enterprise
customers in a collaborative virtual environment and desktop experience.
It enables enterprises to easily uncover key actionable insights in
their data through a combination of machine learning and immersive
visualization. The advanced, patented technology is based on a decade of
research at California Institute of Technology and NASA's Jet Propulsion
Laboratory (JPL). The company also offers Expert Advisory Services in
advanced machine learning and customized VR/AR environments for data
analytics and intelligence. For more information and to request a demo,
please visit www.virtualitics.com.
Contacts
Path Advisors Inc
Katie Pietrelli, +1 760-518-2633
Managing
Director
kate@pathadvisors.com
info@virtualitics.com