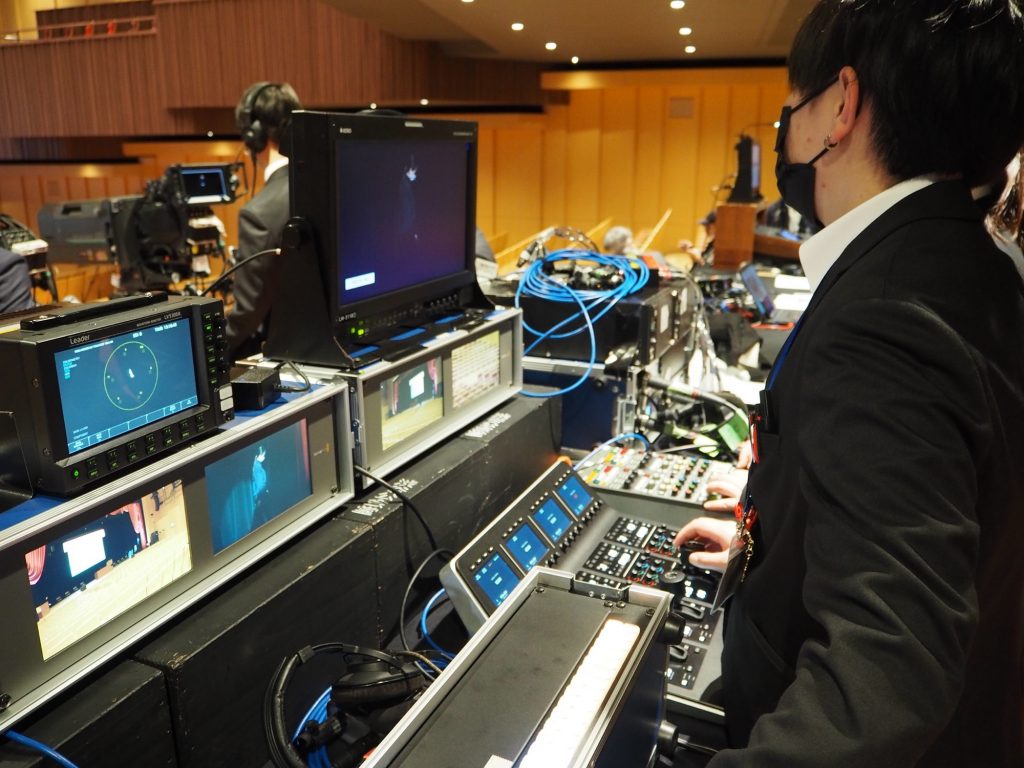 Fremont, CA – June 8, 2023 – Blackmagic Design announced today that TOHO GAKUEN Media Training College, an institute which prepares students for the entertainment industry, used several Blackmagic Design products, including Blackmagic URSA Broadcast G2 digital film camera and ATEM Television Studio Pro 4K live production switcher for streaming the entrance ceremony of the school. As part of the learning experience, select students at the school operated the equipment on the day of the ceremony.
TOHO GAKUEN Media Training College is a part of TOHO GAKUEN Institute, a vocational school for students aiming for careers in the entertainment industry, including video and audio content productions, as well as performing arts. Since its establishment in 1972, the institute has trained a wide range of professionals in the entertainment industry. In addition to the TOHO GAKUEN Media Training College, where students study mainly TV and radio production, there is also TOHO GAKUEN Film Techniques Training College, which trains creators of movies, animation, music videos, etc., TOHO GAKUEN Sound Technology Training College, where students study music and sound, and TOKYO ANNOUNCE GAKUIN Performing Arts College, where students study to become performers such as actors, voice actors, dancers, etc.
The Media College upgraded its previous equipment with URSA Broadcast G2s, ATEM Television Studio Pro 4K, Smart Videohub CleanSwitch 12×12 router, ATEM Camera Control Panel, SmartView 4K and SmartScope Duo 4K monitors and various Mini Converters. The equipment will be used in their studio for practical classes where multiple departments of the college join together to create TV programs.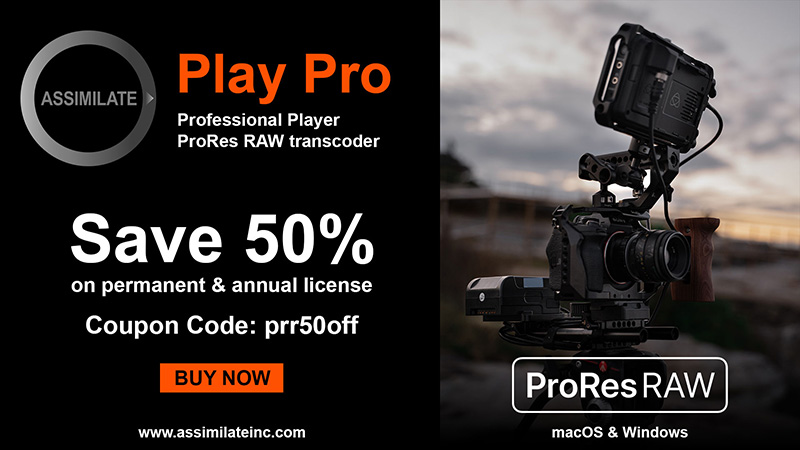 "The switchers we used until recently were not equipped with a multi view function, so we had to use small monitors for the number of cameras we had. There were other features that were missing, and we felt the need to introduce something more in line with the times. We wanted to install 4K capable broadcast equipment," said Takafumi Sugimoto, a member of the school's Educational Affairs and Education Department.
"We planned to upgrade to 4K compatible broadcast equipment, but it tended to be very expensive. When we looked into Blackmagic Design products, they were almost half the cost of other manufacturers, while the functionality and quality met our needs," he said.
The first use of the Blackmagic products was at the live production for the school's entrance ceremony. Three URSA Broadcast G2s were used, each equipped with an URSA Studio Viewfinder G2 and Blackmagic Focus Demand and Blackmagic Zoom Demand, with the feeds being sent to an ATEM Television Studio Pro 4K via a Videohub router. The switching output was then sent to a large screen on the stage. SmartView 4K and SmartScope Duo 4K were used for monitoring, and Video Assist 4K was used for recording. Select students from the school were in charge of filming, live switching and other operations for the ceremony.
"We chose the URSA Broadcast G2 camera as it features a B4 lens mount that is versatile for our practical classes, can be connected via optical cable and used like a conventional camera, with remote iris adjustment, and it is affordable. The Videohub CleanSwitch can switch pictures seamlessly, so it can be used as a router, but also as a backup switcher in case there is some trouble on the main switcher, so I can teach students how to deal with such emergencies," said Sugimoto.
The products were delivered a few days before the entrance ceremony, and Sugimoto noted that he and his students quickly learned how to use them.
"While we had limited prep time, the students practiced hard in preparation for the actual event," Sugimoto said. "They were almost solely responsible for setting up, operating, and taking down the equipment on the ceremony day. They were able to successfully complete the live production of the ceremony without any major problems, which I think gave them a lot of confidence. We look forward to using these Blackmagic products for various classes soon," concluded Sugimoto.
Press Photography
Product photos of URSA Broadcast G2, ATEM Television Studio Pro 4K, ATEM Camera Control Panel, Smart Videohub CleanSwitch 12×12, SmartView 4K, Smart Scope Duo 4K, Mini Converters, URSA Studio Viewfinder G2, Blackmagic Focus Demand, Blackmagic Zoom Demand and all other Blackmagic Design products are available at www.blackmagicdesign.com/media/images.
About Blackmagic Design
Blackmagic Design creates the world's highest quality video editing products, digital film cameras, color correctors, video converters, video monitoring, routers, live production switchers, disk recorders, waveform monitors and real time film scanners for the feature film, post production and television broadcast industries. Blackmagic Design's DeckLink capture cards launched a revolution in quality and affordability in post production, while the company's Emmy™ award winning DaVinci color correction products have dominated the television and film industry since 1984. Blackmagic Design continues ground breaking innovations including 6G-SDI and 12G-SDI products and stereoscopic 3D and Ultra HD workflows. Founded by world leading post production editors and engineers, Blackmagic Design has offices in the USA, UK, Japan, Singapore and Australia. For more information, please go to www.blackmagicdesign.com.