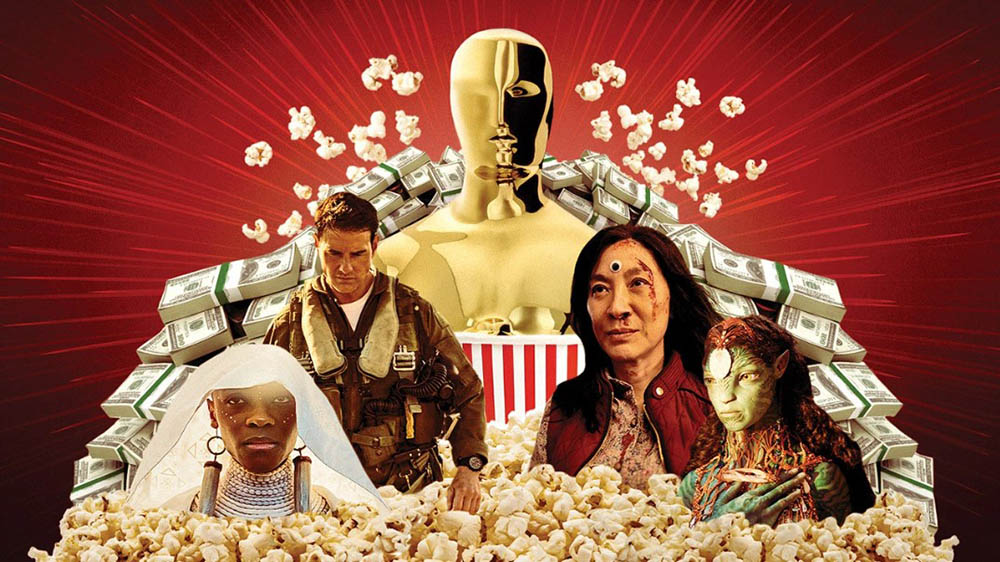 Content Insider #799 – Awards
By Andy Marken – [email protected]
"It'll be like nothing they've ever seen!" — Nellie LaRoy, "Babylon," Paramount, 2022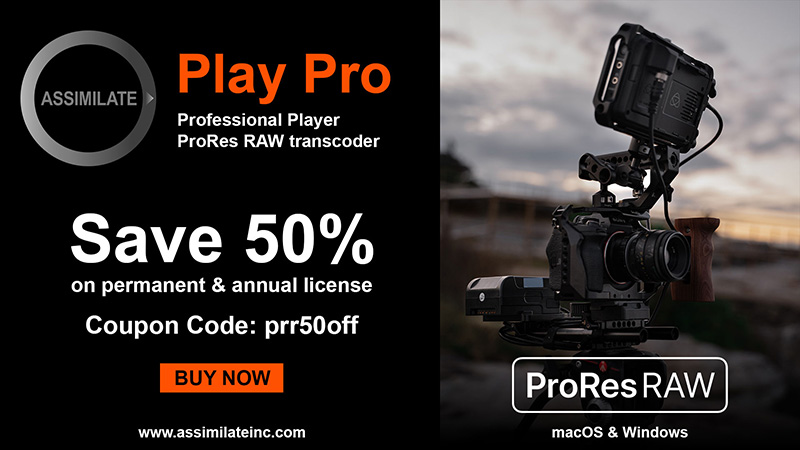 It's taken us awhile to digest the first half of the award season because we weren't exactly on the same page.
H***, we didn't even have the same script!
For all of its talk, BAFTA was practically all white … with a token person of color, so the new label emerged #BAFTASoWhite.
It's the same problem The Academy faced back in 2015, #OscarsSoWhite, and is still struggling with.
May be why they changed the carpet from red to "champagne."
SAG and DGA had a so-so mix but when Steven Spielberg credited Tom Cruise for saving Hollywood and possibly the theatrical industry, Jerrod Carmichael threw out verbal slaps at the actor and the audience smiled, chuckled and outright laughed.
We're not a Cruise worshipper, but the guy still diligently studies every aspect of his projects, coordinates/works with his complete crew and literally throws himself into his work to deliver a quality film for the audience.
Thanks – Tom Cruise took time out during his filming of MI:7 to produce a dynamite thank you to ticket buyers and fans and yes, with his usual flair.
Jeezz, he even thanked his fans for seeing Top Gun: Maverick and helping to rack up about $1.5B in ticket sales.
And he's devoted to seeing projects in the theater first.
While shooting MI:7 in 2020 in London, he snuck away to a movie house see Christopher Nolan's Tenet (with a mask on) because he feels that's where big screen creative work should be seen.
In addition, he insisted that Paramount hold the project to its theater-first schedule, even as they backed off on the release a few times because he wanted to make certain folks could – and would – go back to theaters when they felt it was time to return.
Jeeze, who has the juice to do that?
Okay, Cameron, Tarantino – he'd at least show it in his own theater, the historic New Beverly Cinema – and maybe a few other stalwarts, but not many.
At the same time, while emceeing the DGA awards, Judd Apatow didn't just name check the "Mission: Impossible" star in his monologue, he hit him with a series of pointed, personal, tasteless jokes.
Instead of belittling contemporaries, maybe industry folks should be studying, taking notes and learning something so they can improve their longevity on being integral – and profitable – members of the entertainment industry.
Aptow is the same guy who admonished the public for not seeing his film, Bros, by saying straight folks needed to buy their tickets and broaden their worlds.
Bringing in about 40 percent less receipts than projected, we guess he missed the memo that even LGBTQ folks didn't attend?
How can movies be so right, and award events be so wrong?
But, HFPA's Golden Globes did a little better as an award event because after all of their own issues suffering from the inside out. They did add 21 new Black, Latino, Asian and Middle Eastern/North African members to show they were all for equality.
Good but pointing it out feels like tokenism.
Even their own emcee, Carmichael, skewered them by telling the audience they paid him $500K to be up there adding, "I'll tell you why I'm here, I'm here 'cause I'm Black."
Yeah, it was another slap in the face.
Racking Up – The Academy seldom takes into consideration that the ROW loved the projects and made the industry a ton of money … it's "more than that."
Then there were the newly orchestrated Oscars.
Ahead of the event, Academy president Janet Yang said, "What happened onstage was fully unacceptable, and the response from our organization was inadequate."
AMPAC CEO Bill Kramer expanded on the topic by noting they had added a crisis team and practiced for every scenario and were certain they wouldn't have a reenactment of last year's "interruption."
Honestly, it's surprising it never happened before because many of the "jokes" about folks in the industry to an audience of your peers and broadcast to the few folks who tune in are…uncomfortable
Sure Chris Rock is a good comedian but when the jokes come at the expense of someone else it just feels wrong…sorry. Now Rock and Smith are even so can the rest of the folks drop the subject?
Seriously…there's enough dark stuff the industry hides so let's get past it…including the Academy.
George Carlin was a comedian whose material has stood the test of time. He put the spotlight of dumb stuff we all do and on institutions…not individuals.
All of that aside, as someone recently pointed out, an Oscar or any of the awards, isn't about the statue.
These gala events are for giving folks special recognition. You know, a career accelerator that can lead to continued work and more pay.
Harvey Weinstein proved it. He went from a force to be worshipped, reckoned with and feared to a prisoner; winners need to be backed by a well-oiled marketing campaign because winning was profitable.
And he's far from first or last to work both sides of the trophy.
Award Value – It didn't take studios, producers, crew members and those in front of the camera long to figure out that that receiving an award (in this case, an Oscar) added something to the picture … profits.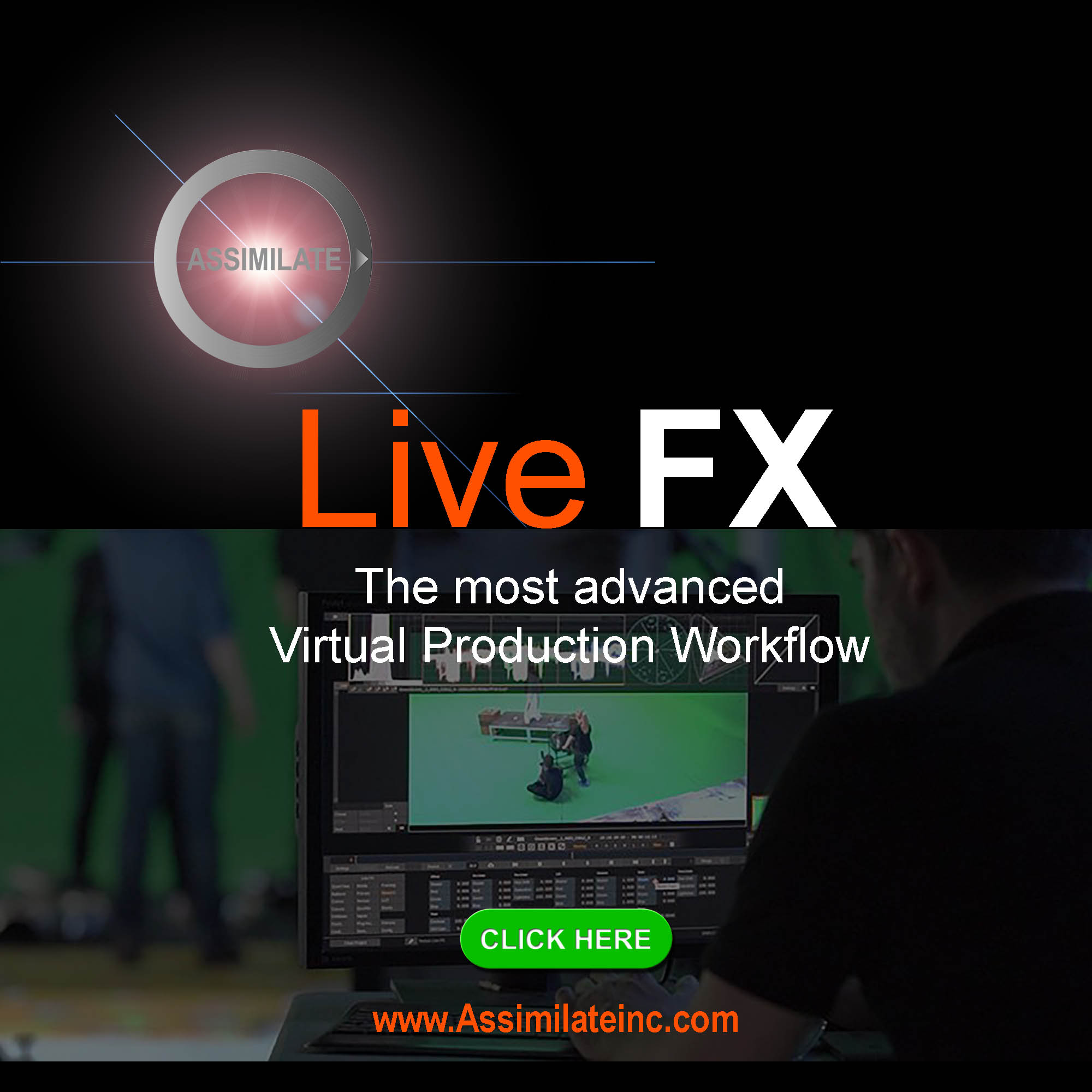 Surprise!
Mary Pickford proved it way back at the second Academy ceremony when she invited the judges to her and her husband's home (Douglas Fairbanks who was also the organization's founding president) on the eve of the event.
Yeah, she won the best actress award.
Posters, billboards and FYC ads have been part of the campaigns ever since the beginning; only now, folks have put increased emphasis on outreach with social media, emails and text messages that can convince friends and voters to properly mark their ballots.
The stuff works!
Even though very few folks saw her film To Leslie, Andrea Risenborough got boosted to a best actress nomination.
Worthy actresses like Viola Davis and Danielle Deadwyler didn't have the same marketing stick behind their performances to make the cut for their great work in The Woman King and Till.
It's true, there is greater equity and equality on the set, but they just don't have the same groundswell of support among the privileged few, just with the ticket-buying, streaming viewing public.
You know, the folks who pay for the stuff ordinary people watch.
Fortunately, Angela Bassett was recognized for Black Panther: Wakanda Forever, which kept theater doors opened and seats filled until Cameron could arrive with Avatar: The Way of Water which got more seats back in seats around the globe and gave movie houses the lifeline they needed to rack up $2+B in ticket sales.
Earlier this year, Barry Diller, who was Paramount head back in the day, did an interview with L.A. Magazine basically saying take the award events and "shove em!"
O.K., Diller was nicer than that, but you get the drift.
He noted the awards spectaculars were built on a hierarchy that no longer exists – folks seeing a movie in the theater, people talking it up at the office/school/street corner and then huddling around their TVs to see if their faves win a statue and maybe even hit the theater again.
Now who gives a rat's behind?
Yeah, folks in the industry who want to raise their own self-worth!
Faded Importance – Watching the Oscars or any of the award events has less and less effect on what films will draw people into theater seats because they have a world of social media at their fingertips to guide/influence them.
The rest of us saw the award-winning movie in the movie house – or not – and watched the ones that interested us streamed to our big screen at home with our own greasy popcorn and texted, Snapchatted, Tik-Toked about the great stuff and actors/actresses regardless of their race or sexual orientation.
In other words, that horse is out of the barn, miles down the road and there's not a snowball's chance the organizations and their events are ever going to get it back in the paddock.
But the organizations that put on the awards events need them – and need them shown somewhere – because they need the money to provide the operating funds they need for the rest of the year.
That's about it!
Samo, Samo – The film/show industries can give lip service to all of the equality and improvements that are going to be made but it doesn't matter until it's on the plate.
Putting more lipstick on the organizations, adding guards and metal detectors for the events doesn't change them.
Insulting attendees and the few thousand watching on their home screens who are hoping someone knocks the dude's freakin block off doesn't make them more exciting … O.K., maybe a little.
It's probably why Nellie LaRoy in Babylon said, "Well, that was a waste of time!"
Maybe, according to the research, because the events – and organizations behind them – are so white (79 percent of the Academy), so male (54 percent) and straight (78 plus percent), they need a better DEI consultant.
Loved the rationalization for the red champagne one of the many folks who had their fingers in the Oscars event, "The sienna-color tent and champagne-colored carpet was inspired by watching the sunset on a white-sand beach at the 'golden hour' with a glass of champagne in hand, evoking calm and peacefulness."
Of course she doesn't have to clean the mess up after people walk all over it, spill on it and cry on it because they didn't win…again.
Better makeup simply hides the same pig. There's more than enough course correction work that needs to be done without having hall monitors at parties/events.
No, it's not just the content creation, production, distribution industry; the malady effects every industry.
However, the movie/show industry can/should play an important/vital role in how people view, work with and treat each other–especially their peers.
Next Year – All of the industry organizations and their award events have a lot of work to do to improve their activities by 2024 award season.
BAFTA, SAG, DGA, AMPAC HFPA and others have said they are going to address the issues/topics "quickly and with more clarity and transparency."
It shouldn't be that tough!
After all, this is a helluva industry and people like to be appreciated, recognized and celebrated.
And as Jimmy reminded us in Babylon, "They're no worse than movie people."
Andy Marken – [email protected] – is an author of more than 800 articles on management, marketing, communications, industry trends in media & entertainment, consumer electronics, software and applications. An internationally recognized marketing/communications consultant with a broad range of technical and industry expertise especially in storage, storage management and film/video production fields; he has an extended range of relationships with business, industry trade press, online media and industry analysts/consultants.