Think of M&E as People Entertainment, Not Winners vs. Losers
Content Insider #713-1 – New Old
By Andy Marken – andy@markencom.com
"We need to take control of our lives again. Work for need, not for greed. And not just to survive like a dog, but to live. And to celebrate. And to dance, to sing, as free human beings." — James Gralton, "Jimmy's Hall," Sixteen Films, 2014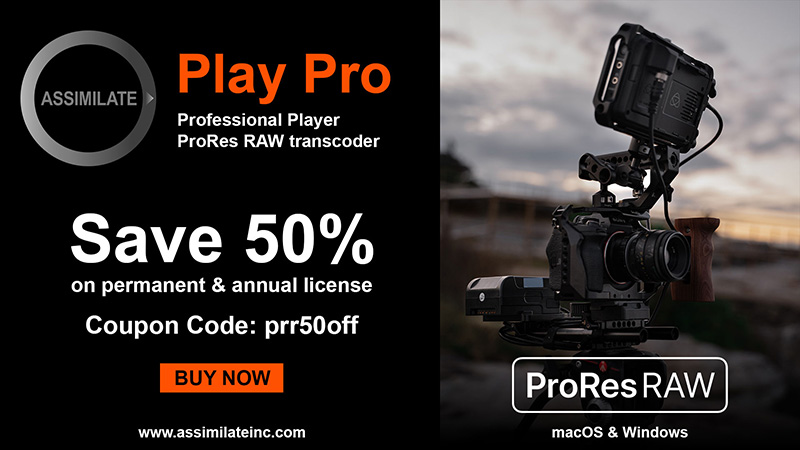 A week or so ago we attended what has to be about our fifth movie screening (thanks to THR and the sponsors).
We like them because we enjoy the Q&A with the directors, producers and key folks. We like movies – good movies – but we're also very interested in the stories behind the films.
The problem is the screenings are virtual or terribly distanced.
You laugh … you cry … you cringe … you cheer … but you're freakin' alone!
We're not a huge cinema attendance fan but are amused by researchers/fortune tellers who gaze into their crystal balls and say the pandemic forced the M&E industry 10-20 years into the future and that everything will stream.
One Last Show – Gloria Swanson stands in the middle of the rubble of the once acclaimed Roxy Theater in New York in 1960 when people swore TV would demolish moviegoing. People also said Warner's Kilar killed them by pushing everything worth pushing to their streaming service. Maybe not smart, but not even close.
The theater is gone … forever!
Yes, it has taken a helluva beating; and yes, it has changed … dramatically.
But people have been rushing back for the finally released tentpoles.
Actually, movie house attendance had been slowly changing for years.
It just took a pandemic to give it the nudge it needed.
First, the studio structure/project flow changed.
The lowly TV emasculated the cinema as the cultural force that ruled/guided what people would see and enjoy.
Tech Push – Netflix (and other innovators) were a much-needed lifeline for the studios and consumers during the pandemic by moving content direct to the consumers' screens. But they were looked down on by video storytellers and award folks until they proved they could develop, create and acquire great content that people wanted/needed to see.
Tech interlopers like Netflix, Amazon, Apple, Youku, iQiyi, Tencent and others showed they could bypass the infrastructure without being seen at the Chateau Marmont or Polo Lounge.
It looked so inviting, so opportunistic that corporate entities looked at the industry and saw real money could be made if they focused on answering to shareholders first and consumers later.
Their organizational structure was streamlined – fired, resigned, retired – and streamlined again with attention to new teams on the bottom line.
Their focus was on prequels, sequels, spin-offs and efforts that appealed to the broadest number of people, often the lowest common denominator.
Despite the moves video story makers, production teams have remained resolute to deliver unique, special projects that should be/need to be told.
It is somewhat ironic that two opposing M&E players could become the coopetition (cooperating competition) standard for the M&E industry.
We wouldn't venture a guess as to whether Comcast's CEO Brian Roberts and AMC's Adam Aron will ever be bosom buddies, but at least they realize that working together is better than drawing a hard line in the sand–especially when things are tough for everyone.
Long a leading U.S. cable bundle/pay-tv/communications service provider, Comcast also includes Europe's largest media company/pay-tv as well as NBC network/cable TV services, Universal studios, animation studios and other properties.
AMC, by comparison, is the world's largest theater chain – 2866 screens in Europe, 7967 screens in the US – out of a total of 1895 thousand screens worldwide.
AMC Tettered – While AMC Theaters seemed close to bankruptcy (several times), Universal offered a new arrangement that would ultimately meet everyone's needs and mark the path to new viewing relationships.
Comcast's Universal and animation studios had a large library of major movies including Trolls World Tour that were scheduled for theatrical release until the pandemic slammed AMC's (and others) doors shut around the globe.
Rather than move the film to its fledgling streaming service, Peacock, to pump up subscriptions or sell the film to a competitive streaming company, Universal negotiated a solution with AMC that was best for both parties and also changed the theatrical release boundary forever.
The result was a 17-day window for AMC and $20 PVOD release to viewers following the exclusive period (yes, and some portion of that revenue going to AMC … it's complicated).
The title generated more than $100M in 28 days with Universal retaining 80 percent of the gross rather than 50 percent from a "normal" theatrical release.
Regarding the "test," Roberts was quoted as saying that Comcast/Universal wants to have theatrical release of more of their projects and that they (and AMC) feel the hybrid distribution model has been successful.
Michael Bonner, the new head of Universal's home division, said that the launch of PVOD complements the theatrical business in ways that benefit the entire ecosystem – consumer, distributor and studio.
The 18 movies released on PVOD in the past 10 months generated four times what the studio expected to earn with traditional home distribution, according to Bonner.
And with AMC raising more than $900M in equity/debt, Aron is even more confident that cinema release and seats-in-seats is steadily improving and will soon be great.
While Moshe Greidinger, CEO of Regal Cinemas, initially called the AMC/Universal agreement the wrong move at the wrong time.
Now he's in full accord with Aron, saying that ultimately, studios don't want to/can't afford to sacrifice significant profit bypassing the thousands of theaters around the globe.
Analysts at research firm Omdia predict that it will take up to three years for moviegoing spending to return to pre COVID-19 levels and studios will continue to delay major tentpole releases.
Wrong!
According to reports from Artisan Gateway, the Chinese market, while climbing out of a deep pandemic hole, has already built box office momentum.
China's cinemas closed en masse in January of last year and North American theaters closed two months later.
China's movie theaters reopened late last year after strict lockdown for the population so the infection could be brought under control and stringent guidelines for reopening could be established.
Fighting Forward – China's The Eight Hundred somewhat exemplified the resolve of the country to do what it takes to restore the movie industry–even in the face of overwhelming odds. The movie was the test the country (and world) needed to show that people want to experience their entertainment with others.
Ticket sales in China have steadily snowballed, culminating in the blockbuster release of China's war epic The Eight Hundred, which boasted a whopping box office of $400 million plus in its first 28 days in theaters.
While we aren't much of a war flick lover, we're actually looking forward to seeing it this fall (hopefully streaming but if not …).
According to Artisan and Gower Street, China should be the first global market to surpass 2019 attendance activity.
Box Office Rise – The US, long the largest moviegoer market, may have lost its attendance crown to China and the Asia Pacific as more folks in the area rushed out of their homes to mingle with others and enjoy the new normal.
China – and, in fact, the entire Asia Pacific region – was aggressive in controlling the Coronavirus, instituting contact tracing and enforcing mask mandates. They set down a clear, concise set of guidelines – some might call them rules – for the reopening of theaters nationwide.
Theater owners and the public followed the guidelines, and the industry (fortunately) had a series of good patriotic and family-oriented films to release in addition to modestly successful Hollywood projects.
Most analysts project that this this year China will become a larger box office market than the U.S.
Japan, a country that kept Coronavirus cases and deaths low, had more than 3.4M people put seats in seats to watch Demon Slayer: Mugen Train.
One Tokyo theater scheduled a ridiculous 42 screenings in one day to meet demand – even given strict social distancing and seating requirements.
Rapid Shift – Due in a large part because people in the Asia Pacific followed their governments' guidelines, the severity of coronavirus was blunted and business (theaters) could slowly reopen and stay open.
Industry analysts are seeing rapid box office recovery throughout the AP and faster reopening of their economies because of the countries' decisive actions.
In both the U.S. and the EU, addressing the pandemic has been in fits and starts with national mixed messages — divisive groups on the reality, severity, solutions, slowing the control and reopening of theaters and the economy.
Still folks are buying tickets!
Studios have only slowly begun to release even day-date copies of their major productions, many bypassing theatrical release, placing the films in their SVOD service to increase subscriptions.
While some argue that day-date film releases will be a death toll for cinemas as people find it more comfortable and more convenient to watch the projects at home, limited studies in the past show that's not the case.
For example, studios shortened the release exclusivity window in Korea several years ago and found that the economic impact was insignificant (0.8 percent) in total theatrical revenues during the first eight weeks of films' run.
By the same token, following the Spanish Flu pandemic in 1920; cities, states, nations turned on the business switch instantly and life returned to "normal" relatively quickly with mixed results.
Audience Return – Almost as soon as governments said the pandemic of 1918-20 was conquered, people rushed to get out, socialize and be entertained. The reopening of theaters today is slower with increased attendance guidelines and greater control over seating. And new viewing options will help people determine where they watch their films.
With a slower, more planned/controlled reopening, AMC's Aron and studio executives at Disney, Universal, Paramount and Sony feel movie attendance will steadily increase through the end of the year.
And by 2022, avid cinema attendees will be frequenting theaters, regular cinema consumers will be visiting theaters two to three times a month and infrequent ticket buyers will be going to movies on special occasions.
Inevitably, some will never return.
Weighted Experience – Disney and several other studios evaluated all of their projects and the consumer climate to determine which projects would be streamed to consumers and which would be held for theatrical viewing and then streaming. AMC's Aron sat impatiently waiting for quality films and consumers to return and enjoy.
Mooky Greidinger, of Regal Cinemas, feels the elimination of the theatrical window will be the demise of movie theaters, noting that people will be reluctant to buy tickets if they can see the same film on their big screen at home.
But Disney's Chapek (and obviously, Aron) disagree saying the two experiences are totally different.
Going to a movie in a theater isn't about simply seeing a flick in a building but rather enjoying the rich video/audio in a cinema that becomes an immersive, shared experience.
People – and from what we see in the world around us, all animals – like to/need to interact and share reactions and excitement with others even if they don't know them.
Disney, Universal, Sony and a few other studios have clearly, almost analytically, looked over their inventory of projects and determined which "need" optimum audience interaction as well as which films are good and will be enjoyed streamed to the family's screen.
Even Netflix, Amazon and Apple have offered and will continue to offer video stories in theaters for a period because part of the audience deserves that experience before they put the film into their home streaming library.
Others simply focus on their subscription numbers first.
There is no one right approach because the glamour and sleaze of old Hollywood began fading even before streaming and the pandemic and … it ain't returning!
Theaters and their content creation partners will simply have to do more to entice the occasional and infrequent ticket buyer to put more seats in seats.
Change is never easy, but people need to see people of all shades on the screen and in person to scream, laugh, cry, feel and be moved to improve our community/communal experience.
As Father Sheridan said in Jimmy's Hall, "Our community faces a choice."
Andy Marken (andy@markencom.com) is an author of more than 700 articles on management, marketing, communications and industry trends in media & entertainment, as well as consumer electronics, software and applications. An internationally recognized marketing/communications consultant with a broad range of technical and industry expertise in storage, storage management and film/video production fields; he has an extended range of relationships with business, industry trade press, online media and industry analysts/consultants.