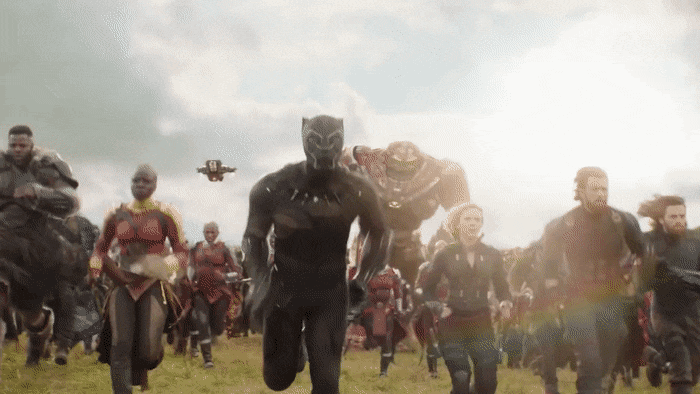 By Andy Marken – andy@markencom.com
Content Insider #823 – Real Movies
Source – "Jessica Jones, Marvel"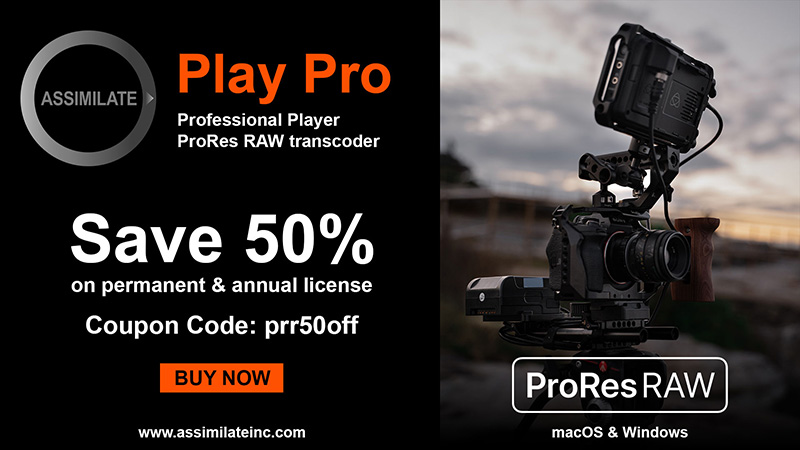 "A big part of the job is looking for the worst in people. Turns out I excel at that." Jessica Jones, "Jessica Jones, Marvel," 2019
Gawd, we love this industry.
It adjusts/progresses/moves forward so smoothly … not!
For two years, people – not organizations, people – figured out ways to create good content to entertain people, giving them momentary relief from "the real world."
For the past oh six months, some of the people in the US who do the work have been standing on the sideline saying they want better say/pay in their efforts and that they have "some" concerns about the new invisible worker in the room – generative AI.
Movie houses clamor to return to the days of the past when people saw the film first on the giant screen even as regular folks showed increasingly they maybe, sorta, kinda, oh heck no weren't willing to pay more – even though ticket sales were slowly dropping since 2002 according to The Numbers – but when the cushioned seats, costly concessions where introduced to watch more thrills the tickets have been creeping back up.
To give the US film industry an added "incentive" to show their stuff at theaters first AMPAS (Academy of Motion Picture Arts and Sciences) made a new rule that if you wanted your project to have a snow ball's chance of being considered for an Oscar, you had to show it at major theaters in select markets for a specific amount of time.
Source – Evan Agostini/invision
Real Movie – The theater association has convinced AMPAS members that the only way to see a movie – any movie – is in one of their houses. For some that's true – even mandatory – but for the majority, even great projects, the viewer should decide.
Then you can show it to your lowly subscribers around the world because showing it in a big dark room with killer surround sound to a few loyalist strangers since then and only then was it deemed worthy of being called a motion picture.
Academy, NATO (North American Theater Association) read the stats.
The average person goes to the movie theater four times a year … maybe.
Source – Marvel
Universe – While a few superhero films are okay, the mad rush to put your best action figures on the big screen is fading. People really do like variety.
What do you see on the marquee today? Superheroes.
Oh sure, there are few directors (and actors) who have enough juice to insist their really special (expensive) project must be shown on a giant screen with mind-boggling surround sound – Cameron, Scorsese, Nolan, Tarantino, Lucas, McQuarrie, Lee(s), Kennedy, Spielberg, Howard and a few others.
But they're the exception rather than the rule.
Honestly? They've got to be shown in theaters everywhere to even consider breaking even, make money.
Even streamers like showing their movies first in theaters because it builds recognition for their studio, productions and certainly buzz for the project, so even more people look for its streaming release and subscribe to the service when it is finally available for global at-home viewing.
Of course, complying doesn't guarantee a film will have a decent shot at a statue because behind the scenes there's a multi-million-dollar industry that develops super marketing strategies and campaigns all designed to sway … the academy's voters.
Yeah, it's politics.
The biggest problem for this year's race for the gold – in our opinion – will be that they don't give a huge statue to the guy Scorsese proclaimed to have saved Hollywood.
Source – The Wrap
Theater Heros – Tom Cruise (l) is perhaps the biggest fan of movies for movie houses the industry has. He and director Andy Muschietti worked to convince people to see the string of "big hits" including Indiana Jones, Barbie, Oppenheimer and of course Mission: Impossible. It worked well right up to the WGA/SAG-AFTRA strike when he was told no more promotion … bummer.
We might not go to that extreme, but we've never heard anyone going around the world promoting his own film – Mission Impossible: Dead Reckoning – telling folks they've gotta go see other "great" films – Indiana Jones: The Dial of Destiny, Oppenheimer, Barbie.
Now we're not huge Tom Cruise fans but any guy who climbs the exterior of a 2,722 ft skyscraper (Mission Impossible: Ghost Protocol) or hangs onto the outside of a plane (Mission Impossible: Rogue Nation) or sweet talks the U.S. Navy into loaning him an aircraft carrier to fly with friends in their jets (Top Gun: Maverick) might deserve a little recognition for his contributions to making the industry profitable.
At least free movie tickets for life?
After all, he – and the 1000s of other creatives around the world – did generate more than $9B in U.S. ticket sales and $77B globally for U.S. and international theater owners/studios.
Still, when he's at home kicking back, we bet Cruise does what the rest of us mere mortals do…
Source – Dabbles & Babbles
Home Theater – Lots of folks find watching a film at home is just as enjoyable as in a movie theater with 100 strangers. And the popcorn is fresher/cheaper.
Granted, he may have a super colossal, tricked out home theater; but once he's home … he's home.
SAG-AFTA as well as a few directors and actors have repeatedly said that streaming services are ruining the content creation industry. Change can be hard. Smart change to reach even bigger audiences can be even harder.
Of course, you don't hear the hundreds to thousands of folks in the U.S. and abroad who have their projects on the streaming services lamenting the destruction.
Have you really looked at the people who are on the movie demolition team?
Source – Walt Kelley
Oh sure, maybe the tech folks started the streaming trend moving – Google YouTube, Netflix, Amazon Prime – but they were quickly followed by the folks who greenlight (pay for) films to be produced – Disney, WDC, Hengdian World, Paramount, BBC, Peacock, Xiangshan, Canal and the production studios in every country
Or, to put it in a different light – 200 plus organizations that wanted a greater return on their investments by connecting directly to the consumer.
You know, the 96 percent of the population who seldom/never go to a movie house.
To reduce the nasty habit people had developed of jumping from one streamer to another, another and hopefully back again (churn), streamers came up with incentives like reduced subscription with "a few" ads or offering a completely free service – all supported by ads – FAST (free ad-supported streaming television) which is basically returning to where people and the industry came from – TV, except now on-demand, on any device and on their schedule – perhaps it is more like an evolution of the DVR, except on FAST the commercials are a part of the programming and un-skippable, whereas on a DVR you have that option.
The ugly truth is the film and content delivery industries have changed…dramatically.
Source – Digital TV Research
Room for Growth – The world's largest potential home viewing market, China, still has plenty of room for growth and while the U.S. market is approaching saturation, there's still plenty of places to grow especially in the APAC region.
Streaming viewing will increase to more than 1.75B subscribers by 2028 with China and Netflix leading the pack.
They're, the streamers, studios, broadcasters, are all pumping out a great variety of projects that actually implement inclusion and stuff that resonates with viewers.
People hoping to complete a mid-budget project find it extremely difficult to get a movie made without the help of streamers.
If they do luck out, it costs money – big money – to drum up enough interest in theater attendance because the movie house folks won't drop a dime on the pre-showing promotion. with people to make money on the work, let alone break even.
Of course, that also means that the vast majority of people in the film industry, no matter how great their project is will find it hard to be eligible for an award only based on its artistic merit which means if you are a member of the MPA you'll get to pay dues to vote for the other potential Oscar nominees.
There was a recent op-ed by a clear-eyed member of the Academy who said that despite the lofty standards the old system doesn't recognize – or want to admit – that the audience has changed.
Kids don't watch movies – even when they're in a theater – they watch YouTube, TikTok, Instagram, others – while they're occasionally glancing at what's on the big screen.
Source – Celluoid Junkie
There/Not There – Today's Gen Z movie audience catches bits and pieces of the carefully crafted film project but they also divide their attention between the big screen and the screen in their hands.
FOMO is a lot more important.
Oh well, at least they – or their partner – bought a ticket and that's what is most important to NATO and the Academy.
What the two also don't want to recognize – or acknowledge – is that streaming is honestly global and benefits the industry in every country where they have a presence or are available.
Source – NiveshMitra
Steady Supply – Streamers that focused on capturing global markets found an added benefit with being in other countries. They also had a source of new films/shows that weren't affected by the US strike.
Netflix, Disney and leading U.S streamers already had an optional source in place when the strikes shut down studio projects that they didn't even think as a lifeline … until it was.
To "entice" subscribers in the countries they had to produce a minimum of 20 percent of their content locally (local studios, local professionals). Weird thing was "we really liked/wanted to see their stuff" so they started showing movies/shows from around the globe.
British, French, Nigerian, Indian, Aussie, Kiwi, Malaysian, Japanese and South Korean as well as projects in more than 190 countries suddenly had audiences that were loving the stuff over here (wherever here is).
Another neat thing happened.
Normal production and viewing people also found out that there were some very good projects produced in the Middle Kingdom.
Some folks like to say that "their" movies/shows are simply poorly veiled propaganda – some are – but films like Return to Dust, Lost in the Stars, Love Never Ends, Cloudy Mountain, The Battle of Lake Chanjin and others were great films.
And probably no more "political" than a lot of John Wayne films or honestly, even Cruise's Maverick projects, which were resoundingly supported by the U.S. DOD and Navy.
Forget the government BS and recognize the writing, directing, shooting, production and post work for what it is … good/great cinema.
We realize it comes as a shock to people in the U.S. who have difficulty mastering English, but many of the films/shows are produced in one or more of the 7000 languages spoken, read, understood elsewhere.
Source – Enterprise Apps Today
Fast Translation – With the judicious use of AI, producers are able to accurately, quickly and economically tailor movies to local audiences for global enjoyment.
Allan McLennan, president/CGA, 2G Digital Optimization, noted that subtitling and dubbing have been around for a long time, but have changed a lot in the past 10 years. They have become an integral part of the production and distribution process in the past 3-5 years as people got a taste of international content and the need to watch it in their market.
Studios used it to attract audiences to the theater in other countries and streamers began regularly using it to reach, interest subscribers with locally based language.
Historically, it was a time-consuming, laborious task for people to translate and subtitle the film's/show's dialogue into another language and even more difficult if the film was dubbed because facial, lip movement had to be in sync with natural sounding words/content.
Now, with automated intelligence technological processes and generative AI, we can provide even more accelerated, precise and accurate subtitles/captions being added to films. For example, tentpoles like Avatar: The Way of Water had local subtitles on more than one-third of the global showings.
"In addition, films that may have been localized (subtitled, dubbed and released across 160 languages) was a task that would have been time and cost prohibitive; but now, with proven production AI (automated intelligence) tools, along with generative AI, smart economics can come into play with depth of experience contributing in the decision process on which markets provide the best return for audience engagement – both forms of AI's can not only accelerate versioning but also accurately provide what languages and on which platforms should be considered," he emphasized.
"Amazon Prime, Apple TV +, Netflix, Paramount+, MAX and other global streamers are also making extensive use of these automated services to help meet the needs and interests of subscribers everywhere," he added.
Source – Forbes
More Than Stars – The stakes in this writer/actor strike are different and affect more people in the industry who want to/need to be heard so they can return to developing/promoting their shows/films faster, better and more economically.
While the 42,000 plus U.S. movie/show creation/production people negotiate a more equitable set of contracts with studios, streamers have experienced an unexpected benefit to D2C subscribers, the ability to quickly and cost effectively localize new, different, unique films/shows for people in virtually every country.
Movie goers and home streamers won't see a reduction of their film/show entertainment for a year or two but it will happen because AMPTA, NATO and studios around the globe will to come to realize that the "normal" way of film/show production and dealing with creatives has moved on and their need to update their award rules is imminent .
SAG/AFTRA folks noted that this is the first time since 1961 that the two organizations had been in lockstep agreement.
But this time, it's different … way different.
This time, the 42,000 plus have a vocal tool – social media – and they're not afraid to use it.
Source – "Jessica Jones, Marvel"
They bypass the "negotiation teams" and express the issues/needs to everyone in their community and around the globe and we'll have to see how the old-way studio/streamer execs and their representatives respond to/resolve the issues that working creatives want addressed and resolved.
It will be interesting to see if AMPAS, the Academy and other ruling bodies understand folks like Jessica Jones when she said, "My greatest weakness? Occasionally I give a damn."
Of course, what that really means was her other statement, "I can control myself which means I'm more powerful than you ever were."
It's a defining difference to yesterday's studio system and the way content will be created, produced, delivered and recognized/honored tomorrow.
Andy Marken – andy@markencom.com – is an author of more than 800 articles on management, marketing, communications, industry trends in media & entertainment, consumer electronics, software and applications. Internationally recognized marketing/communications consultant with a broad range of technical and industry expertise, especially in storage, storage management and film/video production fields. Extended range of relationships with business, industry trade press, online media and industry analysts/consultants.