The Knot and Kleinfeld Bridal Host First-Ever Size-Inclusive Bridal Runway Show at New York Fashion Week
Wedding Industry Leaders Drive Movement for Size-Inclusive Representation in Wedding Fashion at theCURVYcon Convention Celebrating Diversity and Fashion Inclusivity
NEW YORK–(BUSINESS WIRE)–Today, The Knot—the nation's leading wedding planning and registry resource—along with bridal fashion leader Kleinfeld, home of TLC's Say Yes to the Dress, announce their partnership with theCURVYcon to host the first-ever size-inclusive wedding fashion show during New York Fashion Week on Friday, September 6, 2019. As two leaders in the wedding space, The Knot and Kleinfeld are dedicated to supporting all to-be-weds, regardless of their size, shape, ethnicity, gender, sexual orientation, religion, race, budget, style or background. With the first-ever size-inclusive fashion show hosted at theCURVYcon—a three-day convention focused on body positivity and fashion inclusivity—The Knot and Kleinfeld are leading the charge in encouraging the entire wedding industry to be more inclusive in fashion and across the board.
During the show, The Knot and Kleinfeld will showcase the latest trends in wedding fashion for every body, from designers like Pnina Tornai, Essense of Australia and Stella York, all while furthering the movement of inclusivity within the industry. Prior to the runway show, The Knot and Kleinfeld will host a curated panel discussion addressing the size inclusivity movement in fashion, offering an opportunity for theCURVYcon attendees to connect directly with model and body positivity activist Hunter McGrady; The Knot Senior Fashion Editor Shelley Brown; Kleinfeld Bridal Stylist Lisa Fuhrman; and Madeline Gardner, Designer and Creative Director for Morilee.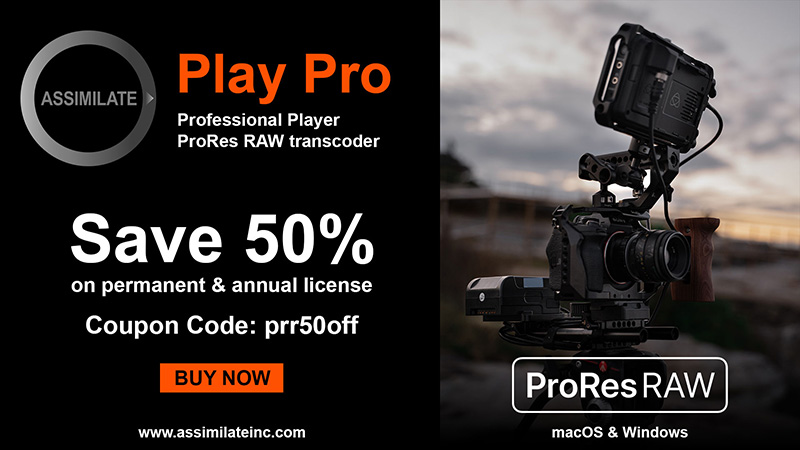 Wedding attire shopping is an exciting moment in the wedding journey, but it can also be intimidating. Finding a wedding day look poses additional challenges for those size 12 and larger. From how women size 12+ are sourcing fashion inspiration to how they prepare for the shopping experience, The Knot found many hurdles in creating an inclusive shopping and fashion experience for to-be-weds. According to The Knot 2019 Fashion Study for Size Inclusivity, women size 12-36 are twice as likely to call bridal salons ahead of their appointment to inquire about the availability of dresses in their respective size, and one-in-four report bringing slimming undergarments to their appointment. Having a wide attire selection is one of the most important elements impacting the enjoyment of trying on dresses. In fact, one-in-three brides size 12+ report salons having a very limited number of dresses to try on "in or near my size," and most (61%) said having a larger selection of dresses in their size could have improved their overall experience. In order to create a more enjoyable fashion experience for all sizes—and in support of all to-be-weds finding wedding fashion that's reflective of their unique style and personality—The Knot and Kleinfeld are committed to driving increased inclusivity within the wedding industry, starting with the sizes and designs that walk the runway.
"At The Knot, we encourage every to-be-wed to plan a wedding that showcases their personal values and style, which includes finding fashion that's reflective of who they are. From ensuring our editorial content across all platforms is inclusive of various shapes and sizes, to helping to educate industry professionals—from designers and salon owners, to advertisers and fellow media—on how to be more inclusive, we strive to serve all couples throughout their wedding planning journey," said Kristen Maxwell Cooper, editor in chief of The Knot. "As the nation's number one wedding planning resource, we feel it's our duty to lead the conversation in inclusivity. We are continuously working as a brand to be more inclusive and encouraging others in the wedding industry to do the same. Tomorrow, we're excited to put women of all shapes and sizes at the forefront of bridal fashion in partnership with Kleinfeld and theCURVYcon. This groundbreaking fashion show will provide inspiration for to-be-weds of all sizes, allowing them to see firsthand how wedding fashion is for everyBODY."
The Knot's partnership with Kleinfeld and theCURVYcon comes as part of its continued effort to lead the conversation and generate awareness for inclusivity in the wedding industry. Together with Kleinfeld, one of the nation's most recognized and celebrated bridal salons, The Knot encourages the entire wedding industry to learn more, ask questions, discuss and take action to ensure the wedding fashion shopping experience can be more inclusive and enjoyable for to-be-weds.
"It is so important for every to-be-wed to find fashion that makes them feel confident and celebrated on their wedding day. At Kleinfeld, we strive to deliver an exceptional shopping experience for every couple who walks into our salon. Our team of expert fashion consultants help guide our brides through finding their perfect attire by offering the largest selection of extended size sample gowns for brides to try on," said Jennette Kruszka, Director of Marketing for Kleinfeld Bridal. "Inclusivity is of utmost importance to us at Kleinfeld and we want to lead the conversation along with The Knot around inclusivity so all of our industry friends can address this gap in the market as well."
For more information or to register for the fifth annual theCURVYcon, visit www.thecurvycon.com.
About The Knot
The Knot is the nation's leading multiplatform wedding resource offering a seamless, all-in-one planning experience—from finding inspiration and local vendors to creating and managing all guest experiences, wedding registries and more. The trusted brand reaches a majority of engaged couples in the US through the #1 wedding planning website TheKnot.com and #1 iOS and Android mobile app The Knot Wedding Planner, The Knot national and local wedding magazines, and The Knot book series. Since its inception, The Knot has inspired approximately 25 million couples to plan a wedding that's uniquely them. Visit The Knot online at TheKnot.com and follow on social media: Facebook.com/TheKnot and @TheKnot on Twitter, Pinterest and Instagram.
About Kleinfeld Bridal
Founded in 1941, Kleinfeld is the largest luxury bridal retailer in the world, carrying an unparalleled selection of American and European designer gowns. The 35,000 square-foot flagship salon is located in the heart of Chelsea, New York City, and is host to TLC's hit show, Say Yes to the Dress.
About CurvyCon
theCURVYcon is a diverse international community of plus size and body positive content creators, celebrities, fans and brands. theCURVYcon's mission is to create in-person and online spaces for plus-size women, using fashion as a tool for community, expression and inclusivity. From brand activations, to talent and elevated experiences, its founders aim to create experiences that are aligned with the mainstream fashion and pop culture.
theCURVYcon at NY Fashion Week is a three-day convention for body positive and plus-size influencers, celebrities and tastemakers and their fans. Tickets are on sale now.
Contacts
MEDIA

Melissa Bach

Senior Director, Public Relations
Lauren Nolan

Senior Manager, Public Relations
Stephanie Colpo

Manager, Public Relations
Emilie Berman

Coordinator, Public Relations

Email: pr@theknotww.com