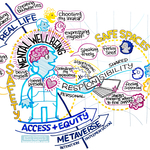 The report, in partnership with Raising Good Gamers, provides recommendations for policymakers, developers, caregivers, and other stakeholders to expand the benefits and safety of online spaces.
NEW YORK–(BUSINESS WIRE)–The Jed Foundation (JED), a leading national nonprofit that protects emotional health and prevents suicide for teens and young adults, in partnership with Raising Good Gamers (RGG)—an initiative founded by the nonprofit Games for Change, the Connected Learning Lab at UC Irvine, and the mental health NGO Take This—today issued a report, Can the Metaverse Be Good for Youth Mental Health?, made possible with the support of the Morgan Stanley Alliance for Children's Mental Health. Grounded in a robust literature review and the deep engagement of an interdisciplinary Advisory Board of experts and a diverse cross-section of young people, the report provides actionable guidance for stakeholders in fostering a metaverse ecosystem that centers the rights and well-being of youth.
With young people's rising rates of mental health problems, including depression and suicidal ideation, it is critical to investigate the impacts—positive and negative—that online spaces have. The picture is complicated, and the evolution of the metaverse adds another layer that has not been investigated. The report focuses on people ages 13 to 24 because individuals in that group are often deeply engaged in metaverse-like spaces and also developmentally susceptible to their potential social and psychological benefits and harms.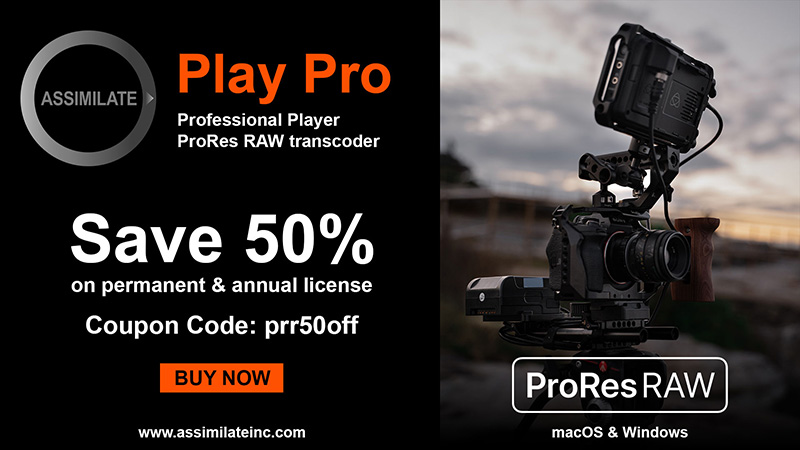 "The U.S. Surgeon General has called on the country to take a 'safety first' approach to the online lives of youth," said Rebecca Benghiat, President and Chief Operating Officer of JED. "This report answers that call to action. As the time young people spend in these immersive spaces and augmented/virtual reality environments increases, there is greater urgency to understand the interactions between these spaces and their mental health and to provide actionable recommendations."
"Supporting young people's mental health is fundamental to ensuring safe and inclusive experiences in these emerging spaces," said Susanna Pollack, President of Games for Change. "Youth voice was key in our cross-sector approach to creating the research and the list of recommendations."
What emerged was a complex picture of the effects of engaging in the metaverse. Factors such as the type of content, personal characteristics (age, race, vulnerabilities, and protective factors), and time spent online play a role in how these spaces might positively and negatively impact a young person's mental health. There are clear benefits—particularly for youth from marginalized communities who find connection online—and areas of real concern, such as the connection between time spent online and the risk of developing disordered eating.
"Young people like myself are struggling to find balance with our online lives," said Mia Donohue, youth advisor to the report and 21-year-old rising senior at St. John Fisher University. "The metaverse can be a place where we can be our true selves, but some of my peers face devastating mental health impacts due to their relationships with tech—from bullying and isolation to thoughts of suicide. This is our reality—and because of that, we need to be a part of the conversations to ensure any recommendations or changes meet our needs. Talk to us, and we'll tell you what we need, and this report accomplishes just that."
The report offers detailed, actionable recommendations for stakeholders to foster a metaverse that prioritizes the mental health and well-being of young people.
To summarize:
Youth and their mental health must be placed at the center. The challenges today's youth face are unprecedented, and online spaces can have adverse effects if not developed responsibly and safely. If we center youth and put the rights we have defined first, we can help foster their mental health and well-being.
It will take all of us. There is good work being done across sectors, but no single stakeholder or intervention alone can protect youth mental health.
Policy and regulatory frameworks should provide clear guidance and incentives to prioritize youth mental health—and penalties if frameworks are violated.
Every youth's rights in digital spaces, now and in the future, must be considered in platform design—not just to meet thresholds but also to support digital thriving through better safety measures and added transparency.
Support is needed for research and timely data collection and analysis to identify and rapidly respond to youth mental health needs.
We must equip caregivers, educators, influencers, mental health providers, and youth themselves with the information and resources they need to manage and make the most of digital spaces.
"The findings of this report serve as proof that we must continue to prioritize and support youth mental health, especially within rapidly evolving online spaces," Joan Steinberg, President of the Morgan Stanley Foundation and CEO of the Alliance for Children's Mental Health's Advisory Board of Morgan Stanley, said. "Through further industry collaboration, we can advance much-needed educational resources and tools for parents, caregivers, educators and other community leaders to ensure the emotional wellbeing of youth today and for generations to come."
As the report outlines best practice recommendations for a variety of stakeholder audiences, JED and Raising Good Gamers will be presenting the findings at the Games for Change Festival in New York City on July 20, 2023.
Visit here for more information on the Metaverse Interdisciplinary Advisory Board members and to download the full report.
About the Report
JED and partners engaged in a rigorous process, retaining the Connected Learning Lab (CLL), an Organized Research Unit at the University of California, Irvine, to conduct a comprehensive review of relevant and reliable research. Using CLL's findings and input from both an interdisciplinary expert Advisory Board and a Youth Advisory Board, JED and RGG created detailed recommendations for how various stakeholders—including policymakers, tech companies, caregivers, and young people—can expand the benefit and safety of online spaces and work toward a future in which positive mental health is a priority in the design and building of online experiences.
About The Jed Foundation (JED)
JED is a nonprofit that protects emotional health and prevents suicide for our nation's teens and young adults. We're partnering with high schools and colleges to strengthen their mental health, substance misuse, and suicide prevention programs and systems. We're equipping teens and young adults with the skills and knowledge to help themselves and each other. We're encouraging community awareness, understanding, and action for young adult mental health.
Connect with JED! Email | Twitter | Facebook | Instagram | YouTube | LinkedIn | Snapchat | Pinterest | TikTok
About Raising Good Gamers (RGG)
RGG was founded by Games for Change and Connected Learning Labs at University of California, Irvine in 2020. Now, in partnership with Take This, the initiative aims to create a sustainable movement that can change the culture of online gaming for everyone. Working with a cross-sector community including designers, technologists, activists, researchers, funders, academics, parents, educators, and youth, RGG focuses on how we can develop and support gaming communities that cultivate empathetic, compassionate, and civically engaged kids.
Metaverse Interdisciplinary Advisory Board
Sun Joo (Grace) Ahn, PhD, Founding Director of the Games and Virtual Environments Lab of the Grady College of Journalism and Mass Communication, University of Georgia
Monica Ann Arrambide, CEO and Founder, Maven Youth
Jeremy Bailenson, PhD, Courtesy Professor of Education and Program in Symbolic Systems, Stanford Graduate School of Education
Jakki Bailey, PhD, Assistant Professor, University of Texas, Austin
Rebecca Benghiat, JD, President and Chief Operating Officer, The Jed Foundation
Eve Crevoshay, Executive Director, Take This
Mark DeLoura, Games and Education Technology Consultant, Level Up Games
Tanya DePass, Founder and Director, I Need Diverse Games
Ashley Elliott, PsyD, Owner and Lead Consultant, Vivid Innovations Consulting, LLC
Laura Erickson-Schroth, MD, MA, Chief Medical Officer, The Jed Foundation
Carlos Figueiredo, Director of Player Safety, Minecraft; Executive Director and Co-founder, Fair Play Alliance
Kishonna L. Gray, PhD, Associate Professor in Writing, Rhetoric, and Digital Studies, University of Kentucky
Weszt Hart, Head of Player Dynamics, Riot Games
Celia Hodent, PhD, Founder, Ethical Games
Jennie Ito, PhD, Senior Product Policy Manager, Roblox
Jay Justice, editor, game developer, consultant, and cosplayer from New York City
Daniel Kelley, MFA, Director of Strategy and Operations, Center for Technology and Society at the Anti-Defamation League
David Kleeman, Senior Vice President of Global Trends, Dubit
Raph Koster, MFA, CEO, Playable Worlds
Rachel Kowert, PhD, Research Director, Take This
Amanda Lenhart, Head of Research, Common Sense Media
Remy Malan, Vice President of Public Affairs and Chief Privacy Officer, Roblox
Michael P. Milham, MD, PhD, Vice President and Director of Research, Child Mind Institute
Alex Newhouse, MA, MS, Senior Research Fellow of the Center on Terrorism, Extremism, and Counterterrorism; Middlebury Institute of International Studies at Monterey
Brian Nowak, Managing Director, U.S. Internet Research, Morgan Stanley
Mike Pappas, CEO and Co-Founder, Modulate
Susanna Pollack, President, Games for Change
Michael Preston, PhD, Senior Vice President and Executive Director, Joan Ganz Cooney Center, Sesame Workshop
Stephen Schueller, PhD, Executive Director, One Mind PsyberGuide
Petr Slovak, PhD, Senior Lecturer in Human Computer Interaction and UKRI Future Leaders Fellow at the Department of Informatics, King's College, London
Jessica Stone, PhD, RPT-S, clinical psychologist and mental health virtual reality specialist; Co-Creator, CEO, and CPO, Virtual Sandtray, LLC
Tiera Tanksley, PhD, Assistant Professor of Diversity, Equity, and Justice in Education, University of Colorado, Boulder
Katie Salen Tekinbaş, Professor of Informatics, University of California, Irvine, Connected Learning Lab; Organizer, Raising Good Gamers
Dawn Thomsen, Senior Vice President of Youth Strategies and Chief Engagement Officer, The Jed Foundation
Rachelle Vallon, Middle School Guidance Counselor and Wellness Coordinator, Quest to Learn
Janis Whitlock, PhD, MPH, psychologist, Emerita Research Scientist, Cornell University; Senior Advisor, The Jed Foundation
Contacts
Media
Justin Barbo

Director, Public Relations, The Jed Foundation

media@jedfoundation.org
FINN Partners

JEDteam@finnpartners.com