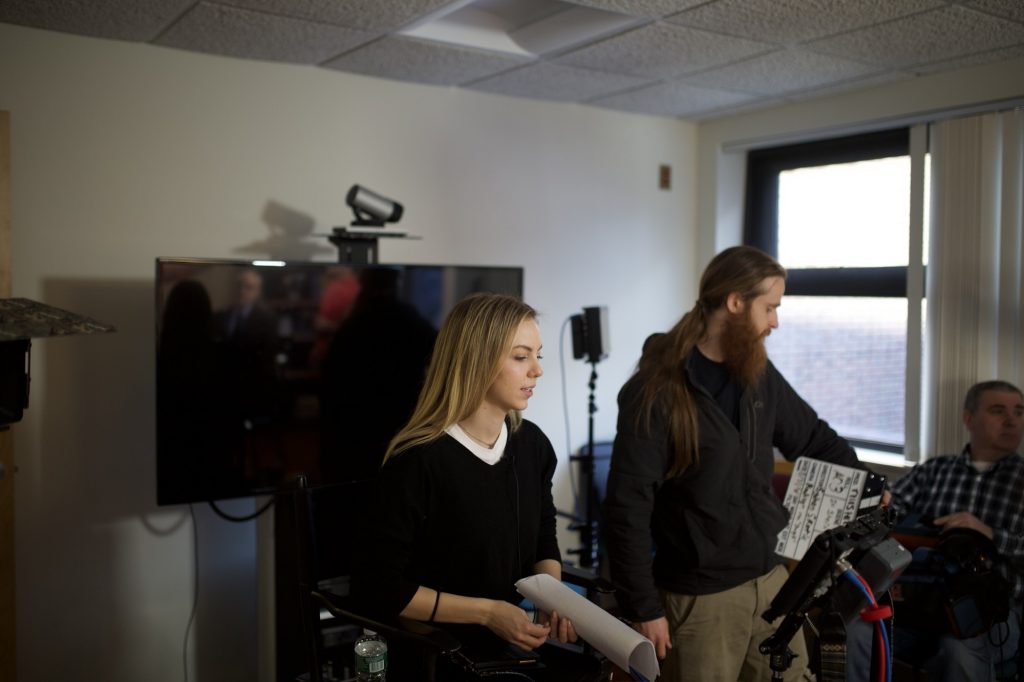 Sydney Scotia's This Hits Home Documentary Shot with Pocket Cinema Camera 6K G2
Fremont, CA, USA – Thursday, June 29, 2023 – Blackmagic Design today announced that filmmaker, director, producer and actress Sydney Scotia's new documentary "This Hits Home" was shot using Blackmagic Pocket Cinema Camera 6K G2 digital film camera.
"This Hits Home" is a feature length documentary that reveals the invisible and silent epidemic of permanent traumatic brain injury in women devastated by domestic violence. Built around intimate and compelling stories of courageous women, insights from lawmakers and domestic violence authorities, and the shocking revelations from world renowned experts at the Mayo Clinic, Harvard University, Boston University, and the University of Pennsylvania, the film paints a chilling portrait of brain injury that forever changes the lives of women and their children.
Scotia is a Leo Award nominee and a Joey Award winning actress, an award winning filmmaker for her films "I Dare You," "Dead End" and "Jane," owner of Scotia Entertainment and was the recent recipient for Best Female Director at the Vancouver Independent Film Festival. "This Hits Home" is her first documentary and has already won awards at the Boston Film Festival.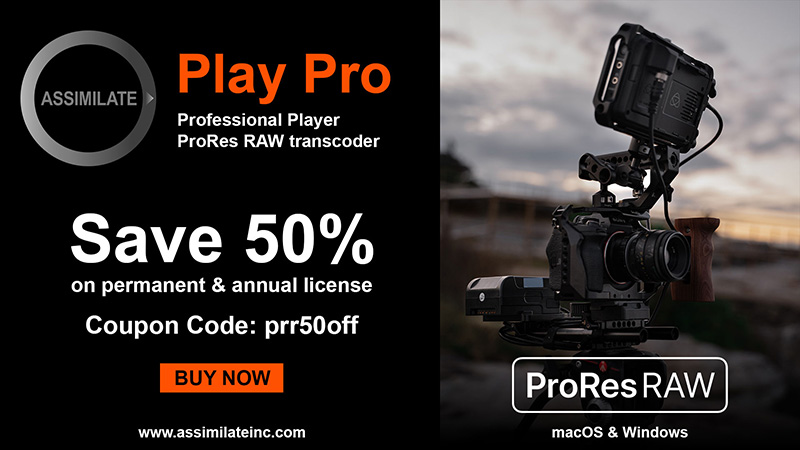 Explaining what drove her to create the film, Scotia said: "Domestic violence remains a silent epidemic in our society, affecting one in four women. If you are not personally affected by domestic violence, you know or have met someone who is. With this documentary, we are trying to shed light on the permanent and progressive brain damage caused by repetitive hits to the head suffered by some victims of domestic violence and the resulting sequelae of these traumatic brain injuries. We also want to highlight the serious realities faced by survivors and foster a deeper understanding of the complex dynamics involved."
The film, which is also supported by the National Football League Players Association (NFLPA) and the American Brain Foundation (ABF), was shot on a small budget with a crew of Scotia and cinematographers Erik Rojas and A.J. Raitano. It includes powerful narratives, interviews and expert insights between Scotia and a number of victims and doctors.
The Pocket Cinema Camera 6K G2 was used as the primary camera for the film, shooting interviews, B roll, exteriors and inside car scenes. Due to the seriousness of the topic, Scotia needed to ensure that anyone interviewed was completely at ease and relaxed. A large camera that required extensive lighting and rigging was not possible.
"75 percent of the film was shot on the Pocket camera. We used it across North America since we shot interviews in cities like Boston, New York City and Colorado Springs. We were following the stories of these people's lives, showing things regular people do during the day as well as lots of emotional sit downs and intimate moments. The Pocket was easy to set up and take anywhere we needed," Scotia said.
"Beyond the ease of use, the small design of the Pocket really took the distraction of having a camera in your face out of the equation. These are incredibly emotional interviews, and you don't want to walk in with a massive rig, which can intimidate and take away a person's focus," Rojas explained.
He continued: "With the Pocket, we could blend into the background and let Sydney just have a conversation. But it also gave me incredibly high quality images, which as a post minded DP is a huge advantage."
DaVinci Resolve Studio editing, grading, visual effects (VFX) and audio post production software was used for color correction of the documentary, as well as for preparing the film for delivery to festivals and streaming services.
Scotia finished: "We poured our hearts and souls into this project, driven by the firm belief that by raising awareness, we can empower survivors, health care providers, first responders, advocates, policy makers and society at large to work towards eradicating domestic violence from our communities and to protect the brain heath of all."
Press Photography
Product photos of DaVinci Resolve Studio, Pocket Cinema Camera 6K G2 and all other Blackmagic Design products are available at www.blackmagicdesign.com/media/images
About Blackmagic Design
Blackmagic Design creates the world's highest quality video editing products, digital film cameras, color correctors, video converters, video monitoring, routers, live production switchers, disk recorders, waveform monitors and real time film scanners for the feature film, post production and television broadcast industries. Blackmagic Design's DeckLink capture cards launched a revolution in quality and affordability in post production, while the company's Emmy™ award winning DaVinci color correction products have dominated the television and film industry since 1984. Blackmagic Design continues ground breaking innovations including 6G-SDI and 12G-SDI products and stereoscopic 3D and Ultra HD workflows. Founded by world leading post production editors and engineers, Blackmagic Design has offices in the USA, UK, Japan, Singapore and Australia. For more information, please go to www.blackmagicdesign.com