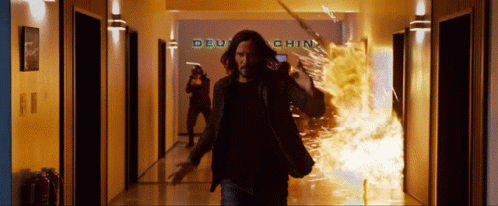 Content Insider #746 – Shows
By Andy Marken – andy@markencom.com
"The noblest art is that of making others happy." – P.T. Barnum, "The Greatest Showman," 20th Century Studios, 2017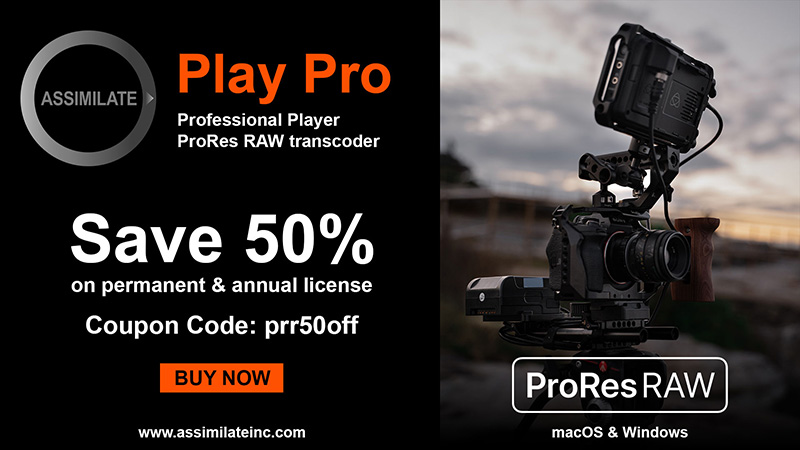 The more than 200K movie screen owners around the world are still "a little" hungover from celebrating box office results for late last year and the first of this year. They racked up more than $4.5B in the Americas while China continued to reign with more than $7.3B in ticket sales.
The chains/independents love to tout how sales were up 26 percent and 50 percent respectively over the previous year.
Okay, so that's well below the 2019 figures (off 60 percent in the Americas and down 26 percent in China), but you have to give theater owners credit for their bravado.
The truth is although we're a less-than-frequent theatergoer, we came that close to going last December. After all, if you're going to see The Matrix Resurrection for the first time, the best way is total immersion with a bunch of strangers the way Wachowski and Reeves wanted to see you trip out with Neo.
Source – Warner Bros
Matrix Burned – Showing Matrix: Resurrection at theaters and streaming on the same day after a major investment proved the concept doesn't work well. Ticket sales suffered significantly because of pirated digital copies that were available almost immediately worldwide.
It was a serious choice that we took seriously.
But the total cost of going to Cinemark and buying the theatrical necessities (popcorn, soda, candy) versus plopping down in front of our big OLED screen with Dolby Atmos sound and viewing it as part of one of our subscriptions? … No contest.
We do, however, have two avid theater friends who have cautiously returned to their carefully selected seats.
Kathleen went to a cozy theater in a nearby, slightly dawdy shopping mall to enjoy Death on the Nile, and Sue pre-ordered her tickets at AMC (you know, pick the date, time, seat, refreshments, etc.) to see Halle Berry in Moonfall.
Great … but the slightly younger 15- to 24-year-old crowd makes up the larger proportion of cinema audience (28 percent). In addition, they're the ones who will move the needle for the motion picture industry in the coming years, not millennials.
Movie habits are formed when people are young and become embedded as they get older.
Movie houses have to step up if they're going to get the next generation interested and keep avid theatergoers coming back frequently. Then they need to focus on getting infrequent, seldom, hardly-ever people to put their seats in seats.
Gotta See – Active movie theater goers (15 to-24-year-olds) remain the prime targets even though the total number of people interested in sitting in a dark room with strangers has shrunk. Studios and theater owners are failing to deliver content that appears to the broader market.
David Herrin, head of film research firm Quorum, did an excellent job of highlighting a lot of issues cinema owners are going to have to face in his online report, Exhibition At A Crossroads – https://tinyurl.com/2van8x8n. He noted that 49 percent of pre-2019 moviegoers are no longer buying tickets and it's likely that 8 percent won't return.
This isn't new and shouldn't come as a surprise to the industry because for years, Bruce Nash, of Nash Information Services, has been saying that ticket sales have diminished since 2002.
Only by increasing ticket and concession costs has the theater industry been able to show steady growth and profit.
Profit Margins – Theater organizations/owners love to talk about the return of people to their seats but it's a slow, difficult process and many won't return or will do it less frequently.
In other words, the pandemic only amplified the attendance decline that was already taking place. And, with the accelerated growth of streaming services, there is just more very excellent content to watch while you're hanging around the house.
Whether it's the subscription to Netflix, Amazon Prime, Hulu, Disney +, Apple TV+, HBO Max or all of them; streaming is still an excellent deal for the consumer when you consider the volume, quality, depth/breadth and modest monthly cost for all you can view stuff.
Compare that with all of the costs for a family of four going to the movie three-four times a month. The savings can be significant.
But…
The industry still cannot abandon theatrical releases because global movie house showings are still the foundation of profit.
When Universal first announced its PVOD (premium VOD) option with Trolls World Tour, we thought it was a helluva' good option for studios, theaters and consumers–pick the way you want to see it.
It seemed logical but … Wrong!
Jason Kilar's announcement that all Warner's stuff was going to be day/date in theaters and HBO Max was a bigger failed idea that cost the company an estimated $200M in "we're sorry" payments to A-Listers.

Winners, Losers – The genre of a film is important and so is the timing throughout the year. But what often gets people in the movie house is creative marketing efforts and luck.
Disney's Bob Chapek tried just about every option to find something that worked for everyone, including pushing out release dates and well … he tried.
Large-screen global release strategies need to be developed with shorter theatrical windows that are a good value for studios, theater chains and the consumer.
There's something very powerful about viewing a film in a cinema that gives people with a lot of satisfaction. But it certainly isn't for everyone.
Yes, But – Movie theaters will continue to be a source of entertainment for people but increasingly, they have more options that can solidly replace going out to see the show.
Sure, the pandemic had a significant impact on people attending movies, but the decline has been going on for years and industry observers have been waving the red flags for theater owners/studios for years.
Younger Crowd – A family of four may produce more one-time sales/profits for a movie house but the younger crowd produces long-term results because they'll put their seats in seats more often over the years and the habit, once set, will more likely become routine.
Instead of being pollyannish, theater bosses have to make changes and face the fact that not everything studios push out is best enjoyed in their vast, dark rooms. Studio heads need to be equally creative and realistic about the demographics of a project's target audience.
People 25-45 who live in cities aren't the only folks who go to movies or watch projects on their devices.
"Some people prefer to go to the movies," said Allan McLennan, CEP/Media, Head of M&E North America, Atos. "And that's not going to go away. However, there is likely be less movie house attendance as we move forward – especially among the Gen Z crowd and the millennials plus. As a result, we'll probably see fewer — and shorter-window — theatrical releases as studios move to establish/strengthen themselves in the global DTC (direct to consumer) arena," he added.
An overwhelming volume of excellent content is already available across all of the streaming services, and, as McLennan pointed out, streaming is still in its infancy with more than 2000 global and regional streaming services.
They all want to sign up "their share" of the 665M worldwide households that have smart TV and, network-connected computers/tablets as well as the more than 6.64B smartphone users.
The SVOD market is projected to be worth $69B plus this year and according to Statista, it will be worth more than $186B by 2025.
Today's global leaders' SVOD services are:
Netflix – 216M+ subscribers
Hulu – 45M
Amazon Prime Video – 117M+
Disney + – 120M
Apple TV+ – 70+ M
HBO Max (WarnerBros/Discovery+) – 94M +
Peacock – 54M
Paramount + 47M
Plus a growing list of specialty, ad-supported services
They've all committed mega dollars ($230B+) to create content to entice consumers everywhere to sign-up for their services.
Lots of #s – There are a lot of reasons a person can think of for not seeing a movie in a theater and rising ticket costs is number one. Of course, the ridiculous cost of concessions also plays a major role in keeping folks home.
With a library of more than 5,800 titles, Netflix released 371 original titles last year – averaging more than one show/movie a day and causing viewers to believe the company has the best original content compared to other services.
Netflix Originals is more than just marketing hype because an increasing number of popular shows are produced outside of the US and have become global hits.
"The competition is getting serious," said McLennan. "Hulu, Apple TV+, Disney+ and the rest are investing heavily and are increasing their content output. But all of the services need more programming, and they need it with a greater mix to entice the broadest range of demographic segments. This becomes difficult for the giants – Disney, WarnerBros, Universal, Sony and other major film houses– because they must effectively feed two hunger monsters – theater chains and their streaming service."
McLennan continued, saying, "They invested eye-watering sums of money in projects originally destined for the theater first and ultimately to the consumer's home screen, but they can't roll out OTT content as fast as Netflix the streaming leader. They need time to recover their investments and then serve the material up for their subscribers. If they launch the video story too early – such as day/date release – it simply means pirated copies (4K in multiple languages) are available instantly."
Timing is Everything – Studios walk a narrow path of maximizing theatrical profit and feeding their streaming service to maintain/increase subscriptions. Increasingly, they're shifting more of their creative budget from expensive blockbusters to lower-cost projects that can bypass theaters and produce greater long-term profits.
People have cast off the idea of grabbing a shoddy VHS or DVD copy of a globe-trotting tentpole film. The moment it begins streaming, it's being copied, translated and posted. If a film racked up millions of theater ticket sales or billions of minutes viewed from the service, you can be certain millions of people around the globe have watched it, depriving studios, investors and A-Listers of significant income.
"Entertainment conglomerates increasingly employ exotic content protection technology," McLennan noted. "That stops the amateurs and challenges the software pros. This gives organizations the time they need to determine when it is best to move films from the theater to their own streaming service."
That's a tricky call!
The volume and value of at-home streaming services is going to continue to exert pressure on the box office numbers, and the competition for entertainment in the home will continue to drive streamers, studios, production houses to keep the volume coming. As a result, consolidation, mergers and acquisitions will steadily increase in the years ahead.
Budgets will rise and the demand for unique films/shows will increase, which we optimistically believe will open new doors and create more opportunities for independent production teams and operations in every corner of the globe.
Let's face the bare facts.
No one knows where folks are going to watch their movies.
No one knows what kind of movies are going to be in theaters or when.
Maybe, Just Maybe – People are returning to theaters, but not as rapidly as owners would like. However, they need to admit the expensive box of popcorn is good but not that good.
What we do know is:
Movie houses/studios/streamers have to reach a common understanding of what a MOVIE is and what a movie is
Movie houses have to totally reinvent themselves to become a destination for folks, not just a dark venue for a bunch of strangers
Good entertainment needs to be good, no matter the screen size
Source – "The Greatest Showman," 20th Century Studios
Streaming will steadily grow to more than $94B in the next few years because theaters will still continue to be the place folks want to go for something really special. But that will only happen if cinema owners begin to focus on what the consumer wants rather than simply how much they can get from them.
Or, as James Bennett said in The Greatest Showman, "Putting people of all Shapes, Sizes, Colours. Putting them on stage together and presenting them as equals, another critic might have even called it a celebration of humanity."
andy@markencom.com – is an author of more than 700 articles on management, marketing, communications, industry trends in media & entertainment, consumer electronics, software and applications. An internationally recognized marketing/communications consultant with a broad range of technical and industry expertise especially in storage, storage management and film/video production fields; he has an extended range of relationships with business, industry trade press, online media and industry analysts/consultants.