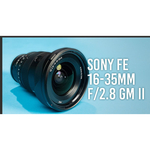 Sony introduced the second-generation FE 16-35mm f/2.8 GM II is a lighter, smaller, and sharper ultra-wide zoom lens.
NEW YORK–(BUSINESS WIRE)–#Apple–B&H is pleased to announce the all-new Sony FE 16-35mm f/2.8 GM II lens, enhancing the original that was released in 2017―it boasts advancements in image quality and autofocus speed, all in a lighter and smaller form factor.
A second-generation update to a popular lens, the FE 16-35mm f/2.8 GM II Lens is a lighter, smaller, and sharper ultra-wide zoom. Weighing 20% less and measuring 10% smaller than its predecessor, this G Master zoom also features an all-new optical design that offers greater sharpness at the corners, better controlled aberrations, and improved close-up performance for working with nearby subjects. The zoom also sports a faster, more robust AF motor, new de-clickable aperture ring, and a weather-resistant design.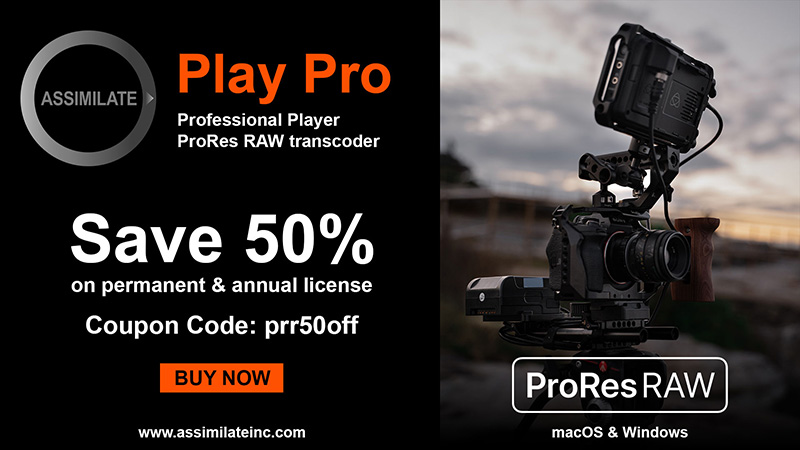 Sony FE 16-35mm f/2.8 GM II Lens
https://www.bhphotovideo.com/c/product/1784822-REG/sony_fe_16_35mm_f_2_8_gm.html
Key Features
Full Frame | f/2.8 to f/22
Fast Wide-Angle Zoom
20% Lighter, 10% Smaller than Previous
Four XD Linear AF Motors, Floating Focus
Aperture De-Click and Lock Switches
Zoom Smoothness Switch
XA and Super ED Elements
Fluorine Coating
Dust and Moisture-Resistant Construction
Bringing more exciting news to the ever-growing arsenal of compact photo and video gear is Sony's improved FE 16-35mm f/2.8 GM II lens. Users who are familiar with the original model will promptly notice and experience the enhancements that this successor introduces. First and foremost, Sony has managed to make this lens even smaller and lighter―at 20% lighter and 10% smaller, this lens would be an excellent addition to anyone short on luggage space. What makes it even more remarkable is that, despite a substantial reduction in size, its optical performance has undergone a notable overhaul, as well. Optically, you can expect to see improvements in these four areas:
1. Corner-to-corner resolution at the 16mm and 35mm ends has been greatly improved; you can expect to see increased sharpness and clarity.
2. Chromatic aberration is significantly suppressed; one Super Extra-low dispersion (ED) and two ED glass elements compensate for any unwanted aberrations while maintaining image detail.
3. Flares and ghosting are also greatly negated. Thanks to this, the supplied petal lens hood is now shorter, reducing the minimal profile of this lens.
4. Close-up performance has been boosted, as well, with closer minimum focusing distances. While the minimum focus distance on the original 16-35mm GM was 11.1 inches, users of the second-generation 16-35mm will have a minimum focus distance of 8.6 inches.
On top of all of that, four extreme dynamic linear motors are deployed alongside a floating internal focus system, creating faster autofocus speeds than the original, which was already pretty fast. There are some other nifty features that were pleasant additions, such as an aperture ring with a toggle for clicks, which is perfect for video users who prefer to adjust for exposure on the fly via aperture; two customizable buttons; an iris lock switch; and a fluorine front element coating to repel water, oil, and other contaminants.
Learn More about the New Sony Lens at B&H Explora
https://www.bhphotovideo.com/explora/videos/photography/sony-announces-the-a7cr-a7cii-and-new-fe-16-35mm-f28-gm-ii-lens
YouTube Video First Look https://youtu.be/y2hk1DHB1Gk
About B&H Photo Video
As the world's largest source of photography, video, and audio equipment, as well as computers, drones, and home and portable entertainment, B&H is known worldwide for its attentive, knowledgeable sales force and excellent customer service, including fast, reliable shipping. B&H has been satisfying customers worldwide for over 50 years.
B&H Photo marks its 50th Anniversary at Bild Expo on September 6-7 at Javits Center in New York City. Bild is a gathering of creatives featuring presentations from world-class talents like Casey Neistat, Art Wolfe, Jenna Ezarik, and Ami Vitale, hands-on experiences and education, a gear expo from leading brands like Canon, DJI, Nikon, Sony, and much, much more.
B&H Photo, the leading retailer of photo, video, audio, and creative gear, marks its 50th anniversary on September 6-7 with the launch of Bild Expo, a new large-scale educational and inspirational event for the creative community. Bild will celebrate innovation and excellence in the creative technology industries, which B&H has supported since 1973.
Visitors to the website can access a variety of educational videos and enlightening articles. The B&H YouTube Channel has an unmatched wealth of educational content. Our entertaining and informative videos feature product overviews from our in-house specialists. You can view the B&H Event Space presentations from many of the world's foremost experts and interviews with some of technology's most dynamic personalities. Tap into this exciting resource by subscribing to the B&H YouTube Channel here. In addition to videos, the B&H Explora blog presents new product announcements, gear reviews, helpful guides, and tech news written by product experts and industry professionals, as well as our award-winning podcasts.
When you're in Manhattan, take a tour of the B&H Photo SuperStore, located at 420 Ninth Avenue. The techno-carousel spins all year round at the counters and kiosks at B&H. With hundreds of products on display, the B&H Photo SuperStore is the place to test-drive and compare all the latest gear.
Contacts
Henry Posner

B&H Photo Video

212-615-8820

https://www.bhphotovideo.com/