Small Giant Games kondigt epische uitbreiding aan van Empires & Puzzles
Functies omvatten onder meer meerdere basis updates, vergrote
Stronghold Levels en een nieuw gebouw genaamd de Hunter's Lodge
SAN FRANCISCO–(BUSINESS WIRE)–Small Giant Games ("Small Giant"), een dochtermaatschappij van Zynga
Inc. (Nasdaq: ZNGA), een wereldwijde leider in interactief
entertainment, kondigt een grote uitbreiding aan van zijn populaire
franchise: Empires & Puzzles. De uitbreiding, die
grote steun kent onder spelers van het spel, beschikt over belangrijke
basis updates waaronder een verhoging van het maximale stronghold niveau
van 20 naar 21, alsook geavanceerde versies van mijnen, boerderijen,
opslagruimtes en huizen. Eveneens wordt er een gloednieuw gebouw
geïntroduceerd: de Hunter's Lodge, waardoor spelers nieuwe
gevechtsvoorwerpen kunnen ontwerpen.
"Sinds het Small Giant team zich vorig jaar aansloot bij de Zynga
familie, staan we versteld van hun constante vindingrijkheid bij het
innoveren van Empires & Puzzles, een hoeksteen van ons
portfolio van eeuwige franchises," zei Bernard Kim, Directeur Publishing
van Zynga. "Deze uitbreiding toont de toewijding van het team, dat uit
gepassioneerde gamers bestaat, om de leukste ervaringen te creëren voor
de Empires & Puzzles gemeenschap."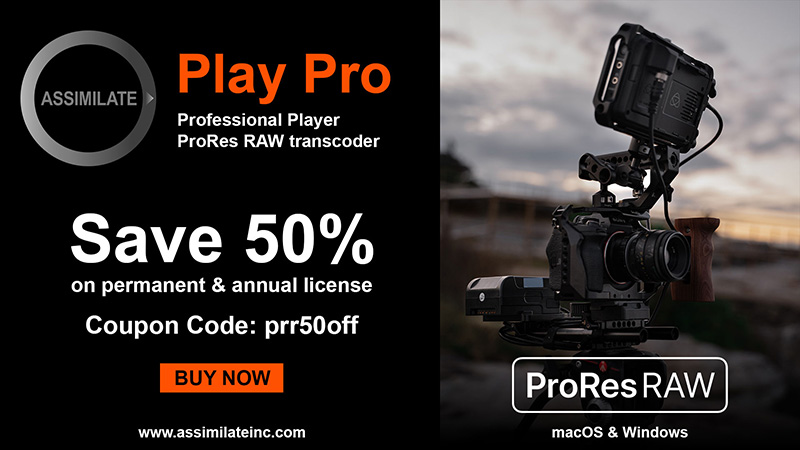 Zynga nam Small Giant, dat het hoofdkantoor in Helsinki heeft, in
januari 2019 over. Small Giant bracht een ervaren ontwikkelingsteam en
nog een eeuwige franchise met zich mee naar het live portfolio van
Zynga's Empires & Puzzles, wat benaderbare match-3 battles
combineert met diepgaandere gameplay elementen zoals hero collection,
base building en social alliances.
Sinds het debuut in 2017, is Empires & Puzzles al meer dan 34
miljoen keer gedownload en behaalde het de nummer 1 positie bij Grossing
in 57 landen in de Apple App Store en in 24 landen bij Google Play. Het
hit nummer heeft ook de wereldwijde hitlijsten van de Top 10 Grossing
Games gehaald in 124 landen in de Apple App Store en bij Google Play.
De laatste uitbreiding van Empires & Puzzles' werd in eerste
instantie gestuurd door een van diens getalenteerde ontwikkelaars: Sofia
Vanhanen. Met 20 jaar is Vanhanen een van de jongste vrouwelijke
ontwikkelaars werkend in de mobiele gaming industrie. Als fervent speler
van Empires & Puzzles, begon ze bij Small Giant te werken
toen ze haar universitaire opleiding in computer wetenschappen afrondde.
"Het is een droom die uitkomt om aan een game te werken waar je al zo
lang gepassioneerd over bent," zei Vanhanen. "Ik kan mijn perspectief
als een toegewijd fan gebruiken om nieuwe ideeën te implementeren die
onze spelers geweldig zullen vinden. Ik kan niet wachten op de reactie
van iedereen op de nieuwe basis updates."
Opmerking van de redactie = Ondersteunend beeld en video
hulpmiddelen: https://app.box.com/s/wyywt4moif6gqj4v062gvogrysxfwc1i
Over Zygna Inc.
Zynga is een wereldleider in interactief entertainment met een missie om
de wereld via games te verbinden. Tot op heden hebben meer dan een
miljard mensen de franchises van Zynga gespeeld, waaronder CSR Racing™,
Empires & Puzzles™, Merge Dragons!™, Words With
Friends™ en Zynga Poker™. Zynga's games zijn beschikbaar in
meer dan 150 landen en kunnen wereldwijd op sociale platforms en mobiele
apparaten worden gespeeld. Het bedrijf, opgericht in 2007, heeft zijn
hoofdkantoor in San Francisco en verdere locaties in de Verenigde
Staten, Canada, het Verenigd Koninkrijk, Ierland, India, Turkije en
Finland. Ga voor meer informatie naar www.zynga.com
of volg Zynga op Twitter
en Facebook.
Toekomstgerichte verklaring
Dit persbericht bevat toekomstgerichte verklaringen, met betrekking tot,
onder andere, toekomstige uitbreiding en updates van Empires & Puzzles.
Toekomstgerichte verklaringen omvatten vaak woorden zoals "perspectief,"
"geprojecteerd," "gepland," "voornemens," "zullen," "anticiperen,"
"geloven," "target," "verwachten," en andere termen met betrekking tot
de toekomende tijd. De verwezenlijking of het succes van de zaken zoals
beschreven door dergelijke toekomstige verklaringen omvatten belangrijke
risico's, onzekerheden en veronderstellingen. Buitensporig vertrouwen
moet in dergelijke toekomstige verklaringen niet worden gesteld,
aangezien die gebaseerd zijn op informatie die ons ter beschikking stond
op de datum van dit bericht. Wij nemen geen verplichting op ons om
dergelijke verklaringen te actualiseren. Meer informatie over deze
risico's, onzekerheden en veronderstellingen zijn, of zullen, in meer
detail worden beschreven in onze publieke deponeringen bij de Securities
and Exchange Commission (de "SEC"), waarvan kopieën verkregen kunnen
worden door de website van onze Investor Relations te bezoeken via http://investor.zynga.com
of de website van de SEC op www.sec.gov.
Deze bekendmaking is officieel geldend in de originele brontaal.
Vertalingen zijn slechts als leeshulp bedoeld en moeten worden
vergeleken met de tekst in de brontaal, die als enige rechtsgeldig is.
Contacts
Zynga Media Contact:
Sarah Ross
sarah@zynga.com
| (310) 924-1404
Kenny Johnston
kjohnston@zynga.com
| (602) 999-1890
Kjell Vistad | Gilberto Williams-Gamboa
ONE PR Studio (voor Zynga
in de VS) / zynga@oneprstudio.com
/ (510) 893-3271