Sansar Partners with Monstercat to Create a Global Destination for Live Music & Virtual Entertainment
New Virtual World Offers Unprecedented Access, Immersion & Interactivity with One of EDM's Most Recognizable Brands
SAN FRANCISCO–(BUSINESS WIRE)–Sansar®, the premier destination for social VR, today announced a new partnership with Monstercat, one of EDM's most influential independent labels, to bring live music and entertainment into VR with MONSTERCAT: CALL OF THE WILD EXPERIENCE, a first-of-its-kind collaboration that changes the face of live concerts and gaming. The virtual world offers fans a larger-than-life venue for live events and entertainment – from concerts to meet-and-greets to exclusive fan quests and giveaways – while also allowing artists to reach a global audience with a single performance.
MONSTERCAT: CALL OF THE WILD EXPERIENCE will officially open its doors on July 12, when Monstercat throws an epic virtual bash to celebrate its eight-year anniversary. Free and premium tickets are currently on-sale for the show, which features performances from more than a dozen Monstercat artists, and which will be followed by regular shows every week, starting with Monstercat: Call of the Wild – hosted in Sansar every Wednesday at 1 PM PT.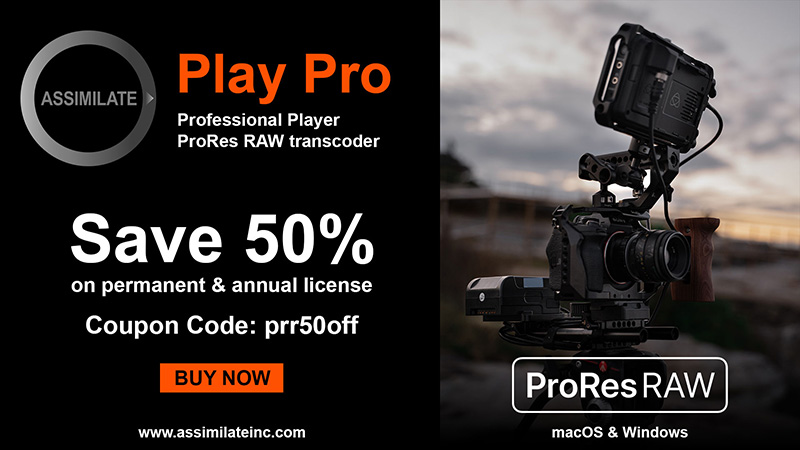 Ahead of the opening, fans are encouraged to check out the Call of the Wild Lobby, where they can explore, play games, and unlock hidden clues about the July 12 line-up.
With Monstercat, Sansar continues to push the envelope in virtual events and entertainment – this collaboration being just the latest to showcase the massive scale, monetization, and self-expression Sansar allows. Through features like Avatar Broadcasting, where a single performance can be broadcast to unlimited numbers of people, artists can reach audiences that are effectively infinite, while fans, in turn, can get to see artists that never toured their cities. Through ticketing and virtual commerce, performers can monetize their work in a whole new way. Through Sansar's interactivity and stunning visual fidelity, every show can be an unforgettable sensory experience – unlike anything artists or their fans might dream of.
"Partnerships like these help us realize the very best of what virtual reality has to offer: access, connection, immersion – the feeling that we're part of something bigger, no matter who we are or where we live," says Ebbe Altberg, CEO of Linden Lab. "With the Call of the Wild Experience, we're giving fans all over the world the chance to connect in a shared experience with other fans and the artists they love, but more than that, we're using gaming to elevate the concert experience – questing, raffles, special in-game prizes, across both VR and PC. This is the future of live music, and we're excited to have Monstercat on board."
For Monstercat, the foray into VR builds not only on a commitment to innovative live entertainment, but also on a broader ethos of access and discovery. Since 2011, the label has earned millions of fans and streams through its disruptive approach to music distribution – going around conventional avenues like radio in order to meet fans where they are, within the channels they already use: YouTube, Mixer, Twitch. It's precisely this kind of fan-forward thinking that has made Monstercat the most followed music channel on both Twitch and Mixer; a licensed music provider for Psyonix (developers of Rocket League), as well as thousands of content creators that use their music in their content everyday; and a global events powerhouse, with live shows spanning 7 countries and 26 cities in 2018 alone.
With Sansar, Monstercat can once again bring music directly to the people – letting anyone, anywhere feel like they have a front row seat to live shows, and making the Monstercat universe tangible for the very first time: something that fans can see, touch, explore for themselves.
"We're offering our fans something truly unique in the MONSTERCAT: CALL OF THE WILD EXPERIENCE: their own space to meet, connect and share creative ideas with each other," says Dan Scarcelli, Head of Programming at Monstercat. "Social VR has the power to transform how communities gather online, and we're thrilled to be leading the charge with Sansar."
"The Sansar team has been amazing to work with," says Gavin Johnson, Head of Gaming at Monstercat. "They really went the distance from conceptualization to launch to make sure the Monstercat world was as imagined by our team."
Grab tickets now to Monstercat's anniversary party, and head today to the Call of the Wild Lobby to start exploring.
About Linden Lab
Linden Lab develops platforms that empower people to create, share, and benefit from virtual experiences. Founded in 1999, the company first launched Second Life, the groundbreaking virtual world enjoyed by millions around the globe, in 2003, which has since gone on to boast nearly two billion user creations and a vibrant $500 million (USD) economy. The company further expanded its portfolio in 2017 with the public beta of Sansar, a free platform making social VR more accessible and immersive, available on Windows PCs and compatible with HTC Vive and Oculus Rift. For more about Linden Lab, its products, and career opportunities, visit its website.
About Monstercat
Monstercat is one of electronic music's most influential independent record labels. Founders Mike Darlington (CEO) and Ari Paunonen (CSO) established the label in 2011, and since moving to Vancouver, British Columbia, have built a roster of world-renowned artists. The company's mission is to connect artists with fans in a way that nurtures the spirit of sharing and family. Monstercat is a label finely in-tune with an audience that communicates primarily in the online realm. Notable achievements include: over 7 million YouTube subscribers between its Uncaged and Instinct channels, 22 number one chart-topping albums on iTunes, and millions of singles sold to date as well as over 2 million streams per day on Spotify. And with success in major markets including the United States, the UK, and Australia, Monstercat has highly successful branches of merchandising, live event promotion, and technological Innovation.
Contacts
Media Contact for Sansar

Hari Raghavan

hari@lindenlab.com

(415) 243-9000
Media Contact for Monstercat

Conor Systrom

conor@monstercat.com