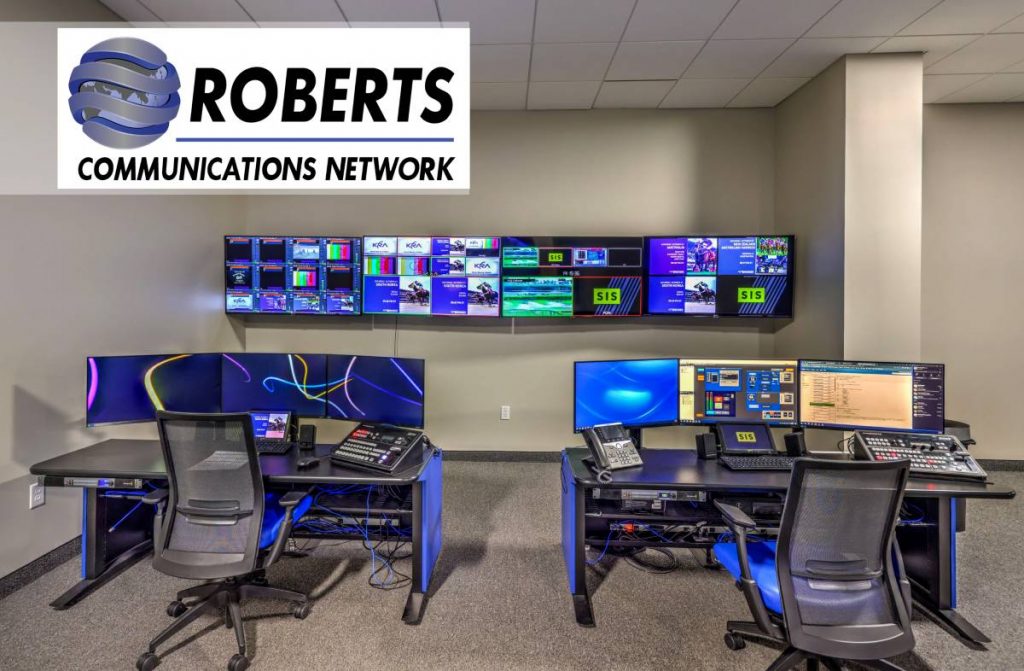 Roberts Communications Network Selects PlayBox Neo for Playout Needs
Time Delay, Format Flexibility, Surround Sound and Redundancy are Keys to Selection of Multi-Channel Playout System
August 8, 2023 – Roberts Communications Network (RCN) recently selected the AirBox Neo-20 playout system from PlayBox Neo as the solution for all of its playout needs.
The AirBox Neo-20 will be paired with PlayBox Neo's multi-channel, multi-server Capture Suite for ingest of multiple live sources. Systems integration firm, Keycode Media, was instrumental in the selection of AirBox Neo-20 and Capture Suite for RCN.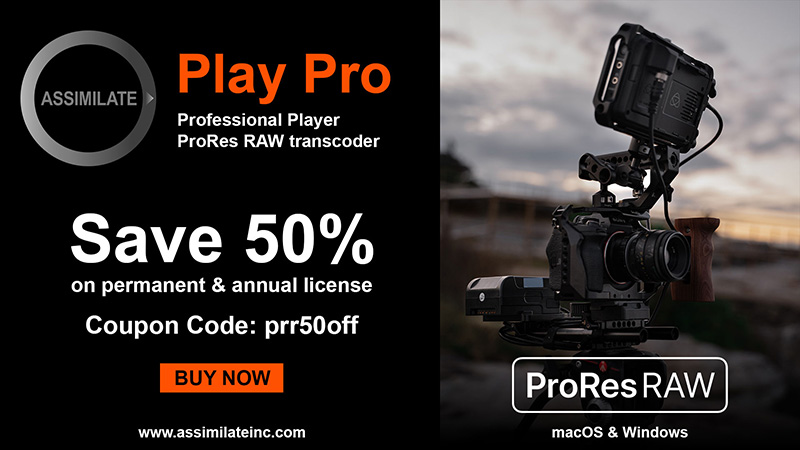 One of RCN's customers that will benefit from the AirBox Neo-20 playout system is Fathom Events, a world-class entertainment company that requires delivery for a wide variety of both live and pre-recorded content to more than 1,100 movie theaters across North America.
To meet all their playout requirements, RCN needed a highly reliable and extremely robust solution with the ability to time delay live recordings for later playback, in addition to being capable of receiving a wide array of file types for insertion into live scheduled content. After comprehensive research and evaluation, it was clear to RCN that the AirBox Neo-20 was the ideal product to meet its needs.
Because of the application distributing a large mix of live and recorded content to hundreds of movie theaters throughout North America, redundancy and 5.1 surround sound were critical must-haves for RCN. Keycode Media, and Tom Arenz in particular, were invaluable in their support and guidance for this project, which provides a solution for all of RCN's playout needs.
AirBox Neo-20 provides automated content streaming and broadcast playout for satellite, cloud-based, cable head-ends, over-the-air broadcasters, corporate TV, and internet-based TV. It can easily mix a variety of media files and live inputs in one playlist and provides multiple SDI/IP streaming outputs simultaneously in many standards up to 4K. Media can be trimmed, edited or repositioned. Live productions are streamlined to allow insertion and/or execution of various events or live streams into the playlist. For automated playout AirBox Neo-20 allows playlist scheduling for weeks ahead. Gaps/Time overlaps are automatically resolved to ensure continuous operation even when conflicting timed events are present.
Distributors, broadcasters and post-production houses have to deal with receiving content from multiple live sources on a daily basis. Capture Suite is a multi-channel – multi-server UHD/HD/SD live ingest solution which integrates into the production workflow of any television network, post-production facility or playout center. Capture Suite allows users to control multiple ingest channels, spread on multiple servers from a single web user interface. Functions such as input selection, ingest presets, file naming conventions assignments and auto-transfer functionalities are а single click away from the user.
"We are thrilled that a firm with the reputation of RCN saw the value in our playout technology," said Van Duke, Director of U.S. Operations, PlayBox Neo. "They are a state-of-the-art distribution provider, and this selection provides validation of what we've been working toward recently. And we're very thankful for this introduction by our partners at Keycode Media. We look forward to a long and mutually beneficial collaboration with RCN and Keycode."
For more information on PlayBox Neo, please visit PlayBox Neo at www.playboxneo.com
About Roberts Communications Network (RCN)
Since its inception in 1998, Roberts Communications Network, LLC ("RCN") has been the leading worldwide video distribution and wagering data communications services provider for the racing industry, among others, operating a fully secure, redundant satellite, fiber, and internet network.
With 2,861 reception nodes between satellite, fiber, and internet platforms, reaching six continents and 33 countries, RCN sets itself apart by offering unparalleled network service offerings to customers. RCN architects and provides customers with all the necessary hardware, software, bandwidth, and services to provide a wide range of content distribution and video production services.
Unparalleled reliability and redundancy are RCN's calling card, with separate fiber, satellite, and internet paths from almost every location on its vast network, all monitored 24/7/365 at its centralized Network Operations Center in Las Vegas, Nevada.
In 2021, RCN moved into a brand new, state-of-the-art 10-acre communications headquarters, complete with production, satellite teleport, and data center connectivity, that has greatly increased the company's capabilities and allows for an unprecedented expansion of service offerings across all industries.
About PlayBox Neo
PlayBox Neo (www.playboxneo.com), building on over 23 years of successful innovation, pioneered the development of high-efficiency server-based and cloud-based playout to support every scale and type of one-to-many communication. PlayBox Neo broadcast products and solutions today power over 19,500 TV and branding channels in more than 120 countries. Users include national and international broadcasters, start-up TV channels, webcasters, interactive TV and music channels, film channels, remote TV channels, corporate information channels and disaster recovery channels. Available for all PlayBox Neo systems, the optional ASM&TS (Annual Software Maintenance & Technical Support) subscription offers extended 24/7 support and software upgrades, ensuring maximum operational reliability and future-proofing. With its commercial HQ in Europe, PlayBox Neo has offices in USA (PlayBox Neo LLC), in Singapore (PlayBox Neo Asia Pacific), in India (PlayBox Neo India) and in the UK.
Products Mentioned:
AirBox Neo-20: https://playboxneo.com/playout-ip-streaming
Capture Suite: https://playboxneo.com/ingest