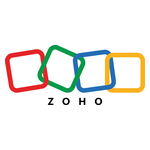 The Privacy-First Browser has Built-In Data and Activity Blockers to Protect Against User Tracking; Includes Multi-Device Syncing and Built-In User Modes that Isolate Activity and Offer Out-of-the-Box Functionality for Kids, Developers, and for Work and Personal Use
AUSTIN, Texas–(BUSINESS WIRE)–Ulaa, a privacy-centered browser by Zoho Corporation launched today, built specifically to help users protect their privacy with pre-built capabilities to block tracking and website surveillance. According to Norton, 85% of global adults want to do more to protect their online privacy, with two-thirds of global consumers feeling that tech companies have too much control over their data. Ulaa is the next step in Zoho Corporation's long-standing commitment to privacy, and designed to help users protect their personal information and internet activity from the prying eyes of surveillance companies. The web browser comes equipped with features that allow for privacy customization, built-in browser modes, and integrated productivity tools while keeping user data safe and private. Users can also sync browsing sessions between devices — either an entire browser window or a singular tab — allowing them to use multiple devices for the same browsing session seamlessly.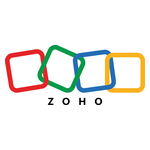 "Not many browsers on the market today are built to protect user privacy. They were created to protect respective company's ad-based business models and surveillance companies that complement them, which runs counter to protecting users. This conflict between user's preferences and browser's business models means end users lose," said Raju Vegesna, Zoho's Chief Evangelist. "With Ulaa, users don't have to compromise their privacy to browse the web, which unfortunately has become a surveillance minefield. Zoho's commitment to privacy and a privacy-centric business model allows us to offer a conflict-free, privacy-centric browser who value their own privacy and their kids privacy.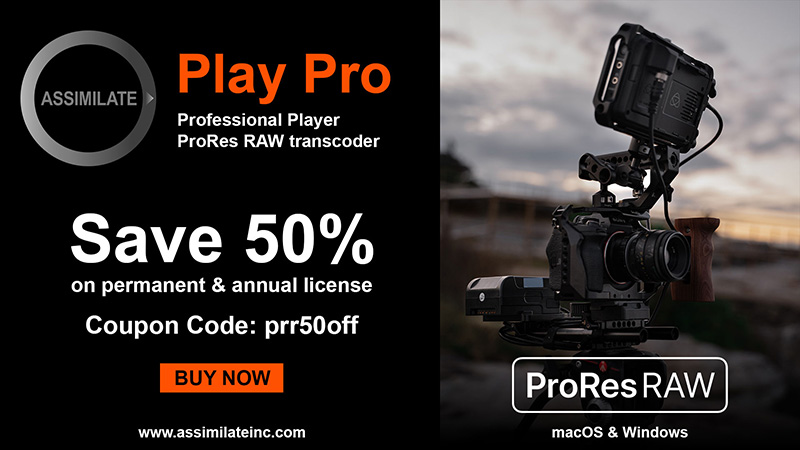 Ulaa, a word derived from the Tamil language, means journey or voyage, and was developed to protect against tracking and surveillance and is rooted in three main areas:
Privacy

Ad and data tracking blockers prevent tracking of user data by websites and third-party trackers along with blocking unwanted ads, notifications, and pop-ups. This helps protect users against targeted advertising, identity theft, and other forms of online tracking and surveillance. On the contrary, existing browsers use time trackers or idle monitors and feed user data back to the software provider, making it more difficult for users to maintain their privacy.
Ulaa does not track or share user data with any third parties. DNS pre-fetching is prohibited, so data cannot be cached, as are motion sensors that track mouse movement and clicks.
Typically, browser IDs can be used to track users even after they have signed out of the browser. Ulaa has a multi-ID model, which is frequently refreshed, making it impossible to correlate a signed in user to a browsing session; adds an extra layer of protection from tracking software. Users can enable browser ID auto-reset on every startup for further protection.
In addition to privacy customizations, anonymized user data and stats, geographical data isolation, end-to-end encryption, and privacy reports, Ulaa disables the API that allows websites to connect and communicate with devices connected to a computer's network.

Modes

Dynamic Mode Switching – Ulaa users can toggle between five unique modes based on their desired browsing experience, with each mode completely isolated from others, offering protected browsing experiences unique to the specific mode. Dynamic Mode Switching enables users to ask Ulaa to open and remember which websites belong in certain modes. The next time the user visits that website, Ulaa will automatically prompt to open the site in pre-selected mode. Ulaa's five modes are:

Personal Mode – This mode can be where users do all of their online banking, music or video streaming, or shopping. They can view their browsing history, search records, favorite pages, and cookies data without having to sign in to Ulaa. This mode enables secure logins into user accounts, prevents ads, and maintains online privacy.
Work Mode – Meant to be used for dedicated work functions and automatically pull in the apps, websites, and browser extensions that a person uses most for work. With a stringent ad blocker enabled, users are protected from intrusive ads, possible phishing attacks, and more, so they can stay focused and productive.
Developer Mode – Designed for professional web developers and testers, Ulaa's Developer Mode includes a suite of developer tools and suggested extensions in the browser. This mode allows users to ensure their websites are compatible with different browsers and devices, and also offers the ability to test new features and develop cross-platform applications. Developers can inspect currently loaded HTML elements, CSS styles, and JavaScript within Developer Mode all the while keeping track of the assets the page has requested, monitor how long they take to load, and more.
Kids Mode – This family friendly special mode provides a safe online space for children to browse, learn, play fun games, and explore content online. It comes with native content filtering that protects children from accessing inappropriate content, as well as Parental Control features that ensure websites identified by the parent are blocked when using Kids Mode.The kid-specific mode comes equipped with ad-free entertainment and learning games, apps that promote creativity, and is easy to navigate, regardless of age.
Open Season Mode – This mode comes with absolutely no privacy restrictions. With disabled ad blockers and tracking blockers, this mode enables access to all websites including "zero-restriction" sites — similar to asking UIaa to behave like an average browser. The sharp red theme of this mode serves as a reminder of disabled data protection features, and informs the user they are being surveilled online.

Productivity

Ulaa comes equipped with tabs management options to view all open tabs in one place to be grouped and organized. Users can easily switch between tabs, close tabs that are no longer need, or move tabs to a different mode or a new window.
Ulaa comes with integrated apps that boost productivity, including Zia Search for existing Zoho users, and Zoho Notebook, a dedicated note-taking space that works across all tabs, so a user can easily jot down ideas, reminders, or important information without leaving their browsing session.
Ulaa includes Annotator, a new, built-in feature that allows users to screen capture a page or a page section, add annotations directly to web pages and images, and easily share their edits and notes.
All Chrome browser extensions are compatible with Ulaa, and can be directly installed from the Chrome Webstore.
"There are two major trends impacting how people interact with the vast number of websites, applications, and tools available on the Internet. The first is that data privacy is becoming a prime consideration with increasingly concerned users with the improper use of their data. The second is the preference for consolidating around major platforms that provide access to the wide range of services we need and use on a daily basis. The gateway for both is the Internet browser, which is why Google, Microsoft, and Apple have all invested massive energy in the space — and also why many users have felt that they needed to sacrifice their desire for privacy for the platform's ease of use," said Charles Araujo, Principal Analyst at The Experience Report. "Today, Zoho seeks to offer users the best of both worlds with Ulaa. While it provides the same sort of platform access as its much larger competitors — using the same Zoho account that provides access to its vast suite of productivity and business software — Ulaa is a privacy- and human-first browser that prioritizes the sanctity of a user's data over its capture and monetization. Loaded with built-in features, Ulaa is a formidable new entry that should be of great interest to all privacy- and productivity-minded consumers and business users."
Ulaa is free to all and its desktop version is fully available and can be downloaded here. The iOS and Android versions are currently in beta and available for download. For more information, please visit: https://ulaa.com/
Zoho Privacy Pledge
Zoho respects user privacy and does not have an ad-revenue model in any part of its business, including its free products. The company owns and operates its data centers, ensuring complete oversight of customer data, privacy, and security. More than 90 million users around the world, across hundreds of thousands of companies, rely on Zoho everyday to run their businesses, including Zoho itself. For more information, please visit: https://www.zoho.com/privacy-commitment.html
About Zoho
With 55+ apps in nearly every major business category, Zoho Corporation is one of the world's most prolific technology companies. Headquartered in Austin, Texas, with international headquarters in Chennai, India, Zoho is privately held and profitable with more than 12,000 employees. For more information, please visit: www.zoho.com
Contacts
Media Contacts
Mira Natarajan – [email protected]
Carol Tong – [email protected]