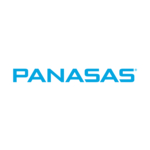 Prestigious Institutions Use Panasas to Drive Academic Research Initiatives with HPC and AI workloads
SAN JOSE, Calif.–(BUSINESS WIRE)–Panasas®, the data engine for innovation, today announced that a number of leading academic research institutions are using storage solutions from the Panasas' ActiveStor® portfolio to support their modern high-performance computing (HPC) environments. Along with many university research institutions, the Minnesota Supercomputing Institute (MSI), the UC San Diego Center for Microbiome Innovation (CMI), and LES MINES ParisTech have trusted Panasas to deliver the necessary data storage and management capabilities to support the HPC and AI workloads fueling their research advancement.
"Research institutions are focused on uncovering breakthrough discoveries that in many cases will have an impact on all our lives. They shouldn't have to worry about the underlying technology that allows them to do what they do best: conduct research and accelerate their objectives," said Jeff Whitaker, Panasas VP of Product Strategy and Marketing. "HPC gives researchers the opportunity to analyze an exorbitant amount of data and move the needle in their mission. We're thrilled that more and more research institutions are putting their trust in Panasas."
Modern HPC Environments Fast-Tracking Academic Research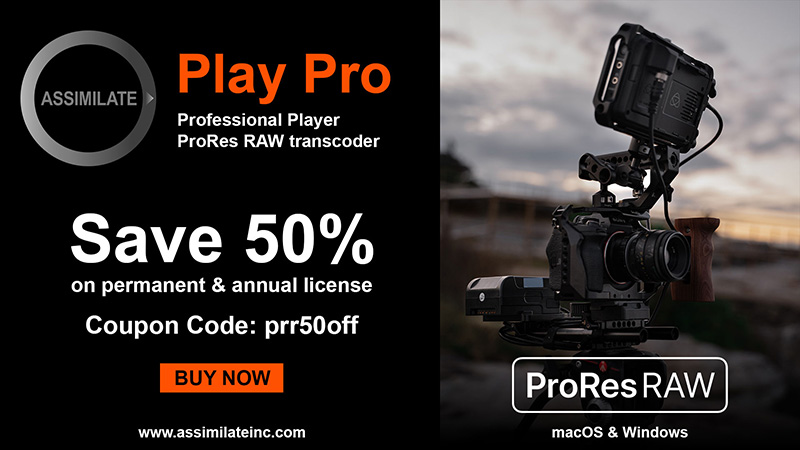 According to Hyperion Research, total HPC spending in 2022 reached $US 37 billion and is projected to exceed $US 52 billion in 2026. A key growth driver is that an increasing number of organizations and countries see the value of innovation and investing in R&D to advance society, grow revenues, reduce costs, and remain competitive.
High-performance data storage is the lifeblood of an academic research infrastructure. These research institutions cannot afford lost data, as it could set back the research program by months or even years. As these organizations simultaneously run and analyze datasets across multiple HPC and AI/ML applications with varied IO patterns and file sizes, they require an always-on storage solution that can manage the capacity of these bandwidth-intensive and mixed workloads while scaling to support growth.
The Panasas' ActiveStor portfolio of modern HPC storage solutions provides the unparalleled reliability research teams need to keep their projects on track while eliminating the management burdens associated with roll-your-own and open-source storage systems. Panasas' solutions currently power innovative research in agriculture, astrophysics, bioinformatics, climate research, computational chemistry, genome analysis, geophysics, high-energy physics, machine learning, materials science, molecular biology, and more. Here are a few examples of how Panasas is helping advance research within some of the most prestigious academic institutions across the globe:
The Minnesota Supercomputing Institute (MSI) at the University of Minnesota (UMN) is accelerating research through advanced computing technologies, scientific computing and informatics, application development, and services. With over 900 lead researchers and 4,500 users, MSI has relied on Panasas storage for many years to support their growing HPC and AI research initiatives. Recently adding 10 petabytes (PB) of additional storage, the institute leverages the company's ActiveStor® Ultra appliances running the Panasas PanFS® parallel file system for a single-tier architecture that enables them to easily manage the unique set of mixed workloads that multiple research groups carry out every day. Automation features that optimize data placement and balance capacity ensure always-on performance that adapts to various IO patterns simultaneously that other storage systems lack.
The UC San Diego Center for Microbiome Innovation (CMI) is on a mission to develop new methods for manipulating microbiomes to improve human health and the environment. CMI's data-intensive research required analysis of dynamically growing volumes of data among multiple team members. Their growing number of IO-intensive tasks resulted in storage performance and manageability issues, leaving the IT team unable to support innovative research methods. CMI has used Panasas to build the data foundation they needed for continued research excellence, including the power to expedite data exploration and discovery with better control, usability, and optimal uptime.
TU Bergakademie Freiberg, die Ressourcenuniversität is a state technical university in Freiberg in the German state of Saxony. In its capacity as a resource university, it is linked to excellent teaching and research. It stands out with a unique profile, marked by four key areas (geoscience, materials science, energy technology, and environmental engineering). The TU Freiberg is utilizing Panasas as their parallel scratch file system.
LES MINES ParisTech, France's most prestigious engineering school, works with companies and universities from around the globe. The public institution holds more than €30 million in annual research contracts. Increasing the number of partnerships is critical for MINES ParisTech, as these contracts not only expand the school's research efforts but also enable the creative discoveries that improve lives worldwide. To accommodate new tools such as tomography and 3D image correlation, the Materials Research Center needed a unified storage solution capable of providing excellent performance, which Panasas has delivered.
Rutherford Appleton Laboratory (RAL) is one of the United Kingdom's principal national research labs, serving 10,000 researchers every year. RAL's disparate legacy storage systems caused performance bottlenecks and administrative headaches that restricted the modeling efforts of the climate research team. The team consolidated their storage onto Panasas ActiveStor® and gained the scalability, performance, and manageability that their workflows demanded, freeing up researchers' time to spend time working on their data rather than managing and moving it. Today, a single IT manager spends half their time supporting 1,500 nodes.
Additional resources:
About Panasas
Panasas builds a portfolio of data solutions that deliver exceptional performance, unlimited scalability, and unparalleled reliability – all at the best total cost of ownership and lowest administrative overhead. The Panasas data engine accelerates AI and high-performance applications in manufacturing, life sciences, energy, media, financial services, and government. The company's flagship PanFS® parallel file system and ActiveStor® storage solutions uniquely combine extreme performance, scalability, and security with the reliability and simplicity of a self-managed, self-healing architecture. The Panasas data engine solves the world's most challenging problems: curing diseases, designing the next jetliner, creating mind-blowing visual effects, and using AI to predict new possibilities. For more information, visit. www.panasas.com or follow us on LinkedIn.
Contacts
Panasas Press Contact
Lisa Williams

A3 Communications

+1 339 788 0067

panasas@a3communicationspr.com