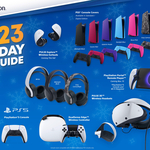 Presenting the 2023 PlayStation Holiday Gift Guide
Sony Interactive Entertainment celebrates the holiday season with blockbuster games, new accessories, and more PlayStation 5 consoles available than ever before
SAN MATEO, Calif.–(BUSINESS WIRE)–Explore the world of gaming this holiday with Sony Interactive Entertainment's curated 2023 PlayStation Holiday Gift Guide.
We're entering a holiday season with more PlayStation®5 (PS5™) console supply than ever before and more than 2,500 PS5 games for players to enjoy. From a new PS5 model in a smaller form factor to innovative accessories and a diverse selection of extraordinary games, the PlayStation 2023 Holiday Gift Guide offers a glimpse of the PlayStation products and games that will captivate players this holiday.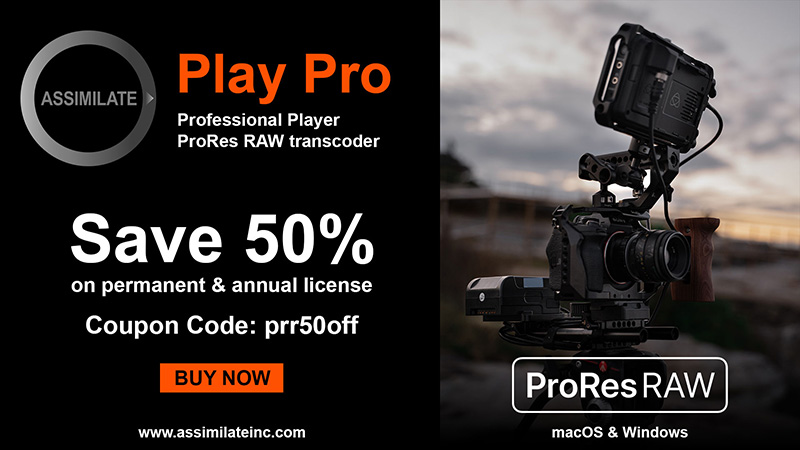 Whether you're a seasoned gamer or looking for the perfect gift for the gamer in your life, Sony Interactive Entertainment, the creator of the PlayStation brand of products, has a range of exciting products to choose from. Right now, we have special discounts on select PlayStation 5 console offerings, available directly from PlayStation and participating retailers.
To celebrate this moment, we're also welcoming gamers around the world to experience the emotional power of immersive play on the PlayStation 5 console with our new spot, "Feel it Now on PlayStation 5." Through the creative imagination of developers and innovative use of console features like 4K visuals, 3D audio, the ultra high-speed SSD, and the DualSense™ controller's haptic feedback and adaptive triggers, gaming on PS5 evokes heightened sensations. PlayStation's latest spot highlights the breadth of emotions players feel while exploring PS5 worlds, from a snapshot of fear, coming face to face with a Clicker from The Last of Us Part I, to the joy of meeting mooncalves from Hogwarts Legacy and befriending a frost wolf in FINAL FANTASY XVI.
These extraordinary games add to the best lineup in our history, which includes fan-favorite PlayStation console exclusives like Marvel's Spider-Man 2, God of War Ragnarök, Gran Turismo 7, Returnal, Demon's Souls, Ratchet & Clank: Rift Apart, and FINAL FANTASY VII Remake.
Meanwhile, the Game Catalog for PlayStation Plus Extra and Premium/Deluxe members continues to offer players a diverse range of popular titles to play like Marvel's Spider-Man: Miles Morales, Horizon Forbidden West, Ghostwire: Tokyo, Sea of Stars, and more.
New hardware products coming this holiday and on the horizon
This holiday, we're also introducing a range of new hardware products and accessories that unlock new ways to play and enable more immersive gaming, including PlayStation Portal™ remote player, Pulse Explore™ wireless earbuds, and Access™ controller for PS5.
With these new products, alongside the virtual reality headset, PlayStation® VR2 and the ultra customizable gaming controller, DualSense Edge™ wireless controller, gamers can enhance their PS5 experience with more innovative options than ever before in PlayStation console history.
While 2023 has been an epic year for gaming, there are even more great games to look forward to next year, including Helldivers 2, Concord, FINAL FANTASY VII Rebirth, TEKKEN 8, Prince of Persia: The Lost Crown, Pacific Drive, and more.
We can't wait for you to experience all the exciting new games and products on PS5 this holiday and beyond.
About Sony Interactive Entertainment
Sony Interactive Entertainment pushes the boundaries of entertainment and innovation, starting from the launch of the original PlayStation in Japan in 1994. Today, we continue to deliver innovative and thrilling experiences to a global audience through our PlayStation line of products and services that include generation-defining hardware, pioneering network services, and award-winning games. Headquartered in San Mateo, California, with global functions in California, London, and Tokyo, and game development studios around the world as part of PlayStation Studios, we believe that the power of play is borderless. Sony Interactive Entertainment is a wholly owned subsidiary of Sony Group Corporation. For more information about our company, please visit SonyInteractive.com. For more information about PlayStation products, please visit PlayStation.com.
"PlayStation", "PS5", "DualSense", "PlayStation Portal", "Pulse Explore", "DualSense Edge" and "Pulse Elite" are registered trademarks or trademarks of Sony Interactive Entertainment Inc. All other trademarks are property of their respective owners.
Contacts
Media inquiries:
PlayStationPR@sony.com