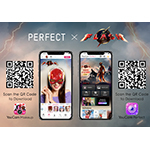 Perfect Corp. Partners with Warner Bros. Pictures for The Flash Interactive AR Movie Try-On Experience
YouCam Apps launches an exclusive collection of AR movie effects for Warner Bros.' The Flash.
NEW YORK–(BUSINESS WIRE)–Perfect Corp. (NYSE: PERF), the leading AI & AR beauty and fashion tech solutions provider and developer of the YouCam Suite of Apps, today launched an interactive augmented reality (AR) movie experience for Warner Bros. Pictures' upcoming film The Flash. The immersive movie filters and effects are available free to users in the award-winning AR try-on app, YouCam Makeup, and photo-editing app, YouCam Perfect. The Flash virtual experience features an exclusive animated effect and stickers that invite users to activate their inner superhero and step into a time travel adventure powered by Perfect Corp.'s AI virtual try-on technology. The interactive AI and AR effects are available now, leading up to the launch of The Flash, in theaters June 16th.
An AI Superhero Movie Experience

Perfect Corp. and Warner Bros. team up to help movie fans get one step closer to the onscreen action with a chance to virtually try-on the iconic The Flash red lightning helmet through a true-to-life AI/AR virtual try-on in YouCam Apps. Movie go-ers can instantly activate their inner superpowers and step into their own time travel adventure with these exclusive virtual effects that bring The Flash to life in the palm of their hand. Fans are invited to immerse themselves in the ultimate The Flash interactive film experience with virtual try-ons in YouCam Makeup and YouCam Perfect apps.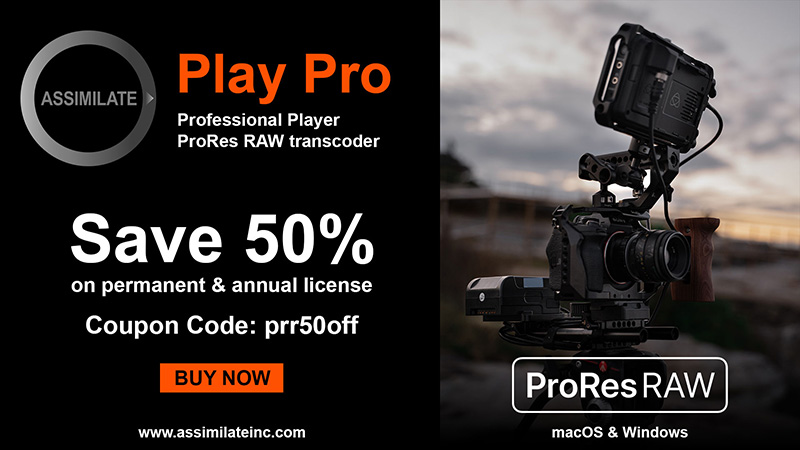 Immersive Movie Moments with Virtual Try-on

"We are excited to kick off an exciting partnership with Warner Bros. for the launch of their summer box office adventure, The Flash," shares Perfect Corp. Founder and CEO, Alice Chang. "Through the use of AI and AR virtual try-on we are creating impactful movie moments for The Flash fans inviting a completely new, hyper-engaged way to connect with their favorite superhero. We invite movie goers to step into their own cinematic The Flash adventure powered by AI and AR virtual try-on."
How to Download the YouCam Suite of Apps

Fans can experience the exclusive The Flash virtual effects by downloading the free YouCam Makeup and YouCam Perfect apps today, and share their time travel content across social media tagging @YouCamApps and #TheFlash. The Flash is only in theaters June 16th.
YouCam Makeup app is available for free download on the App Store and Google Play Store.

YouCam Perfect is available for free download on the App Store and Google Play Store.
About Perfect Corp.

Perfect Corp. is the leading SaaS AI and AR beauty and fashion tech solutions provider, dedicated to transforming shopping experiences through empowering brands to embrace the digital-first world. By partnering with the largest names in the industry, Perfect Corp.'s suite of enterprise solutions deliver synergistic, technology-driven experiences that facilitate sustainable, ultra-personalized, and engaging shopping journeys, as well as equipping brands with next generation of consumer goods. Perfect Corp. offers a complementary suite of mobile apps, including YouCam Makeup and YouCam Perfect, to provide a consumer platform to virtually try-on new products, perform skin diagnoses, edit photos, and share experiences with the YouCam Community. To learn more, please visit PerfectCorp.com.
About The Flash

Directed by Andy Muschietti, The Flash stars Ezra Miller, Sasha Calle, Michael Shannon, Ron Livingston, Maribel Verdú, Kiersey Clemons, Antje Traue, and Michael Keaton. It is produced by Barbara Muschietti and Michael Disco. The screenplay is by Christina Hodson, with a screen story by John Francis Daley & Jonathan Goldstein and Joby Harold, based on characters from DC. Warner Bros. Pictures presents a Double Dream/a Disco Factory production of an Andy Muschietti film, The Flash. It will be distributed worldwide by Warner Bros. Pictures and is set to open in theaters in North America on June 16, 2023 and internationally beginning 14 June 2023.
Contacts
Press
Perfect Corp. official website: https://www.perfectcorp.com/business
Perfect Corp. on LinkedIn: https://www.linkedin.com/company/perfect-corp/
Perfect Corp. official Blog: https://www.perfectcorp.com/business/blog
Corporate: Tony Tsai at press@perfectcorp.com or by phone: +886-2-8667-1265, ext. 2167

USA: Jacqueline Agudelo at contact_pr@perfectcorp.com or by phone +1 917-935-8232

Japan: Ryusho Hosaka at contact_pr_jpn@perfectcorp.com or by phone: +81-3-5875-6651

China: Winter Zhang at Winter_zhang@perfectcorp.com or by phone: +86-166-2139-1855

UAE: Moushmi Bhatia at contact_pr_uae@perfectcorp.com or by phone: +971 (0) 56 896 5253

Europe: Jessica Thiant at contact_pr_fr@perfectcorp.com
Mexico: Ingrid Motta at contact_pr_latam@perfectcorp.com or by phone: (+521) 5512491739

United Kingdom: Will Parrott at contact_pr_uk@perfectcorp.com