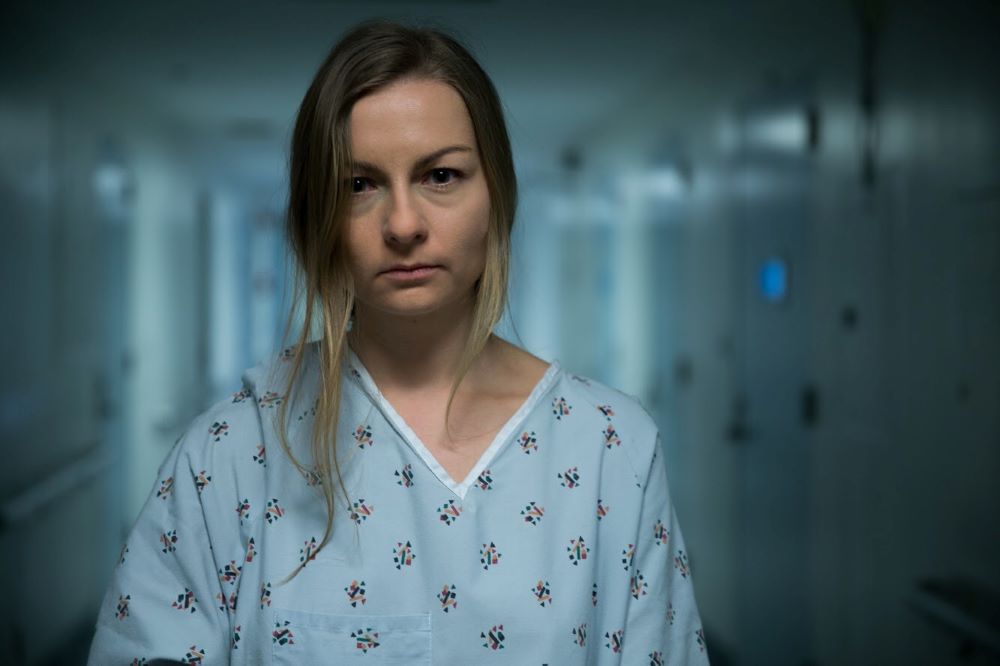 Olia Oparina: Director, Write and Producer Creates Chilling Horror Films Using DaVinci Resolve Studio
Olia Oparina's grandmother introduced her to Slavic folklore in her childhood home in Siberia, and that is where Olia started down the path of becoming a story teller.
Now based in LA, Oparina is an artist, author, director and producer. She has created music videos, interactive film events and a number of award winning horror films that can be seen around the world. She is also currently writing "Siberian Tales," an authentic and enchanting graphic novel of short stories based on Slavic folklore, mythology and rituals, and feature script through the Sundance Collaboration about a young girl who wants to regrow her cancer-shorn hair through magical rituals.
But filmmaking is still her primary creative medium. With the high level of filmmaking technology available now she can tell her stories in so many different ways than when she was sitting around the table in 1990s Siberia. While still capturing the essence and emotions of the powerful stories her grandmother told her.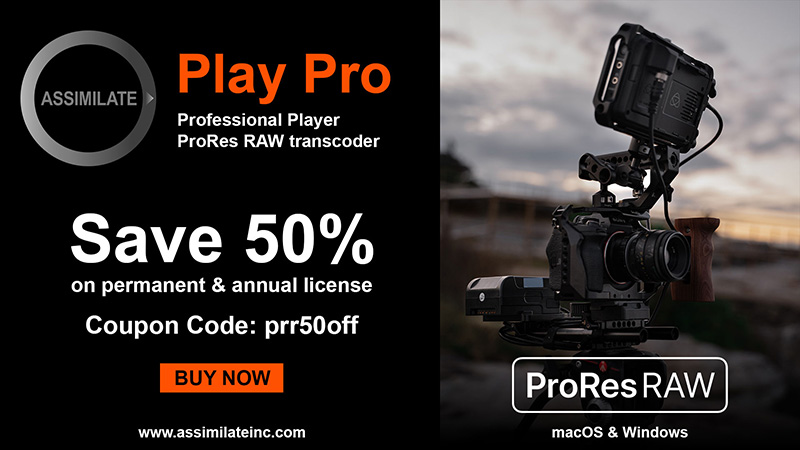 One of her recent films, "Divination," is a direct link back to Siberian folklore. Following her popular film "Snowbound," where a group of party goers wake up without their memories and in the middle of a deadly murder, "Divination" tells the story of how an innocent Yuletide tradition of fortune telling turns deadly. For both of these films, and with her other films and projects, Oparina uses DaVinci Resolve Studio.
Horror Filmmaking
"I found salvation in fantasy as a way to escape the world around me. When my psychic grandmother introduced me to Slavic folklore at the age of eight, I instantly fell in love with the art of storytelling. Combine that with seeing what happened living under daily Soviet propaganda, I have so many stories I want to tell that provoke emotions and tap into the human psyche," Oparina said.
After graduating from KSTU Russia with a communications degree, she moved to Hollywood and enrolled in USC's MFA program. It was here that she produced her first feature film, "Baby Doll." "Snowbound" was her second film, which screened at the Marche Du Film during the 70th Annual Cannes Film Festival.
"Snowbound" was shot in Colorado in 12 days and is the story of a group of party attendees that wake up naked in the snow near a cabin. In the cabin is a murdered woman with a message that in order to survive they must find who is responsible for the girl's death and murder that person accordingly.
Since its introduction, the film has been distributed in 14 countries and is available on Amazon Prime. And to celebrate its premiere, Oparina built on her vision as a story teller and created and directed an immersive theatrical event called "The Black Key." Taking place at the Payne Mansion Hotel in San Francisco on New Year's eve 2018, with The Black Key she recreated scenes from Snowbound using set décor, costumes and props and invited guests to dig deeper into the film. The event was a huge success and grossed more than $40k in ticket sales.
DaVinci Resolve Studio was used to grade and finish the film. With the software, Oparina and her colorist were able to set a very specific look for the film, which was a mix intensely bright outdoors in the sun and snow, and dark, claustrophobic indoor scenes. Oparina was also able to use DaVinci Resolve Studio to create multiple versions of the film for the various formats and standards required through global distribution.
"DaVinci Resolve gives me a lot of freedom to go in different directions with the story. So much emotion comes from color and the feel of a scene, and Resolve let us dial that in with the footage," Oparina said. "Also, because Resolve is used all over the world I am able to work and collaborate with a huge network of colorists and post production professionals."
Following the success of "Snowbound," Oparina worked on several music videos and short films, including the horror film, "Divination," which won several awards and played at Horrorfest film festivals.
"Divination" is where Slavic folklore and Oparina's love of story telling combine dramatically. In the film, on Christmas Eve a young woman named Elsa seeks out the advice of Agatha, an old woman rumored to possess ancient wisdom. Elsa is told that right before Christmas Day the spirits are close and through a ritual involving candles and mirrors Elsa can learn who her future husband will be. Though the ritual seems harmless, it hides dark secrets.
DaVinci Resolve Studio played a huge role in setting the dark and foreboding feeling of the film. Using the software's color correction tools, Oparina was able to set and change the tone of each scene and help tell the film's story in only a few minutes.
"The beginning of the film is monochromatic and washed out, showing the old woman in the daytime. It is the nighttime when Elsa and Agatha perform the ritual that we really turned up the color in the scenes. We used Resolve to highlight the blue color palette around the actors and bring out a contrast to warm candle light. Elsa is protected by the candle light from the cold around her. Resolve helped us walk the viewer towards knowing where evil was on the screen," Oparina said.
"We shot the images really flat on purpose with the idea that we would be able to adjust the color in Resolve. Knowing that DaVinci Resolve is powerful enough to give me the tools I needed to dial in the image to what the story needs is very useful," she continued.
Following "Divination," Oparina shot a short film called "I AM NORMAL," a psychological drama/thriller based on The Rosenhan Experiment of 1973. It was shot on film and she used DaVinci Resolve for color correction. The film tells a story of a sane woman who fakes the symptoms of a mentally unstable patient to get into a psychiatric ward for a secret experiment. "I AM NORMAL" has been screened at 16 festivals, including Oscar Qualifying festivals Cinequest and LA Shorts, and has received a number of awards.
"I am working on a number of new films and other projects and DaVinci Resolve will be a part of all of these," Oparina finished.