Independent Re-recording Mixer Utilizes Variety of the Company's Software For Projects at the Famed Post-production Facility

NEW YORK, MAY 5, 2021 – Re-recording Mixer Frank Morrone has earned himself an extensive resume through his work with Todd AO and Technicolor, which includes projects from high-profile directors like Ron Howard and Tim Burton. In addition to his residency at the acclaimed post house, Morrone also works independently from his home studio for a wide array of film projects. No matter where he sets up shop for the day, one of the big consistencies for Morrone's workflow is his use of NUGEN Audio's ISL, VisLM, LM-Correct and Paragon plug-ins.
Originally from Toronto, Morrone dove into the world of audio mixing while working in a music store and playing in local bands. Inspired by a TEAC four-track recorder he purchased, Morrone found himself recording his fellow musicians while completing his degree in electronics engineering. It wasn't long before one of Morrone's demos landed in the hands of a local film composer, and he was recording and mixing at a professional studio. With the rise of film productions in Toronto and the advent of Pro Tools, Morrone's career once again took another turn, this time towards post-production. Though he says his current job is much different than the music recording he once did, it's the mixing skills he learned there that have helped him with mixing music and dialogue for film.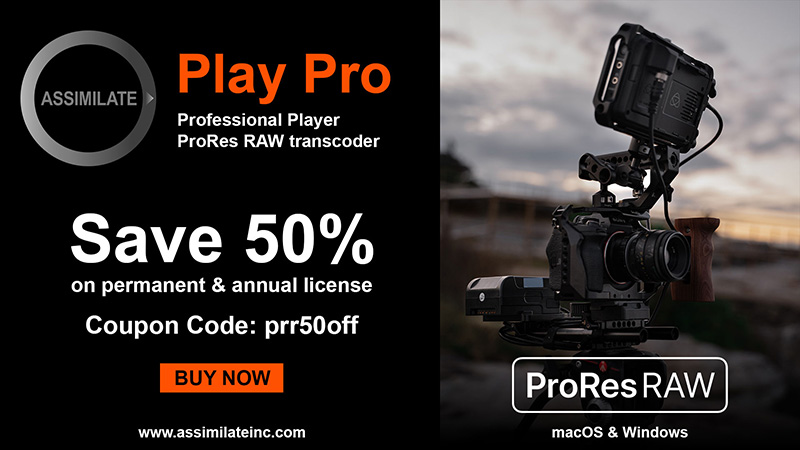 Today, Morrone's skill set has allowed him to work on a wide array of films. "I did Sleepy Hollow with Tim Burton, and that was a lot of fun because it was an action film and had a lot going on," he says. "In contrast, Ron Howard's films are more cerebral and a lot more delicate in the mix balance. I don't think there's one particular type of genre that I've gravitated towards. They all require different approaches and they're all different styles, and that's what makes my job interesting. I enjoy that every day is different, and I get up every morning looking forward to working. We work a lot of long hours and it's very demanding, but that to me is very stimulating and I have always enjoyed it, so I feel very fortunate that this is how I make a living."
Though the work is rewarding, Morrone says it is of course not without its challenges. "Budgets keep getting smaller and our schedules keep getting shorter," he explains. "This is also true on-location, the production mixers face the same situation as well. As a result, we get a lot of production dialogue that needs significant work. We're also expected to deliver for diverse listening environments that vary from a phone or tablet, to a home theater system, to a Dolby Atmos surround system. We have to make our program material fit into every one of those platforms, and that's where NUGEN Audio comes in. Those plug-ins have been essential to meeting those demands, especially with regards to loudness specifications."
Whether he's mixing a film or TV series, Morrone typically handles all of the music score, dialogue, ADR and background, with sessions consisting of as many as 250 to 300 tracks. When it comes to making all of that dynamic material fit into the wide array of platforms right from the beginning, Morrone relies on NUGEN's ISL, VisLM and LM-Correct solutions.
"They are lifesavers," he adds. "I find that I always have the ISL and VisLM up, and that I'm constantly looking between the two, monitoring what I'm doing with the mix and where it's going. The GUI that NUGEN has developed is great. It helps me easily monitor so I know I'm staying in spec; it's very clear and it provides a lot of information on the interface. I think I appreciate that most of all with the NUGEN plug-ins."
Though feature films typically require a wide dynamic range, Morrone says this becomes more limited once the movie is being broadcast for television or streaming. "NUGEN fits in beautifully because we can set where our ceiling has to be on a mix," he says. "The thing that's really impressive, especially with ISL, is that it works transparently. I have not found that with other peak limiters. ISL keeps the integrity of our dynamics yet holds back the mix, if needed. The LM-Correct is also fantastic. If we're even a fraction of a dB over on what the specs require, we have to back go in, and LM-Correct will very, very quickly bring us into spec. So, the LM-Correct, ISL and VisLM plug-ins have become essential parts of my workflow that I can't do without." In addition to the variety of loudness compliance tools, Morrone also recently installed NUGEN's new Paragon convolution reverb software for use on the Magnum P.I. television series. "It's a great sounding reverb; I love it because it gives you a lot of good rooms and spaces, right out of the box," he adds. "With what I do, I need to just be able to get up and running quickly, and NUGEN has done a lot of work to make all its interfaces very fast and easy to use. I need plug-ins that will immediately fit into my workflow, that I can reach for and get what I need. With Paragon, NUGEN has given me such a variety of presets already built in that I'm finding I don't have to do a lot of playing around, even though I love Paragon and the fact that I can play around with it. I've been putting it through its paces, and it's excellent."