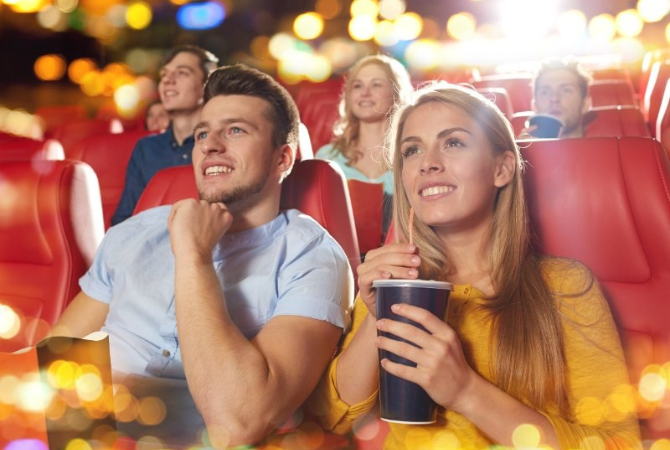 Movies Are Movies, No Matter Where They're Seen
Content Insider #972 – Stuffing
By Andy Marken – [email protected]
"That was the best acting I've ever seen in my whole life." – Trudi, "Once Upon a Time in Hollywood," Columbia, 2019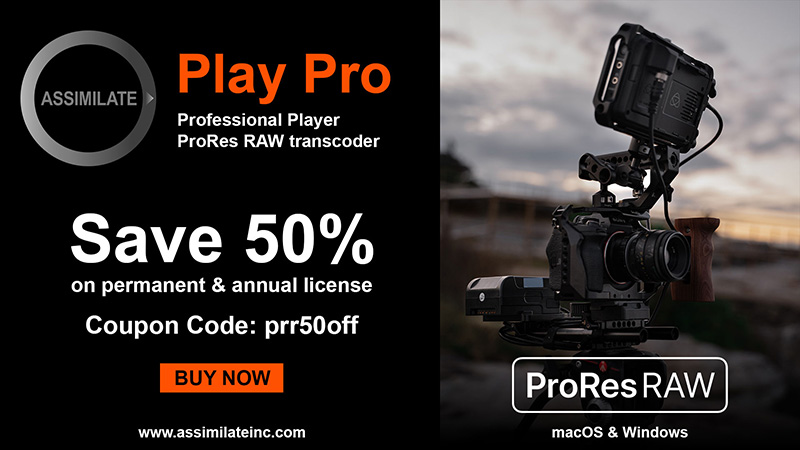 When 2022 wound down, theater owners everywhere were saying the movie industry is back.
Now they're moaning that it will be another year before it recovers.
We don't know how to tell you, but the movie industry never left.
Let's attack the subject from a different way.
Bear with us…
If a tree falls in the forest and no one hears it, did it make a sound?
If a movie is produced/released but was never shown in a theater, was it really done?
We should probably note that there are over 208,000 movie theater screens around the world (about 44K in the Americas), an estimated 530M home screens (TV sets), more than 6.6B small screen smartphone users (about 84 percent of the population) worldwide.
Now for the sake of full disclosure, we did go to the movie theater last year more than we did the past three years combined.
Three times:
Top Gun: Maverick
Black Panther: Wakanda Forever
Avatar: Way of the Water
We lost count of the number of the projects we streamed with our VOD services.
We have a backlog of "boy I wanna see that" stuff that looked interesting … really interesting.
All we need is time.
Depending on whose numbers you believe, nearly 750K people around the globe worked in the industry last year writing, creating, producing and posting about 5,000 films for a market that topped $95.45B.
And with so many screens around the globe, the demand for video stories will be even stronger this year.
During the second half of last year, there was an overabundance of outstanding films in theaters.
Every studio/streamer pushed their content to get their stuff on the big screen, so it was little wonder that theater owners were happy.
People were buying popcorn, tickets, stuff because the blockbuster and breathtaking projects were good/great and very effectively marketed using creators, producers, stars to be seen everywhere to build audience suspense/demand.
By the time they came to a big screen near you, if you didn't see them in a dark room with expertly balanced audio/video systems with a bunch of strangers, you had nothing to contribute the next time you were with folks.
Seats in Seats – Studios stacked the deck in movie houses favor the end of last year by calendaring their best projects and enticing record attendance.
Before he retired late last year, John Fithian, former head of NATO (National Association of Theatre Owners), said that the cinema folks didn't expect their movie supply to improve for another 12-18 months.
Still, he was optimistic saying, "When the movies are there, moviegoers are coming."
Heck, you'd be optimistic too if you jacked up ticket and concession prices and still the Gen Zs and Millennials jammed into the seats to see Cruise – one of the few of a fading breed of real movie stars – take to the air again.
Then too, you saw two long-awaited sequels finally on the calendar that would take folks back to Wakanda and Pandora.
Younger Crowds – Studios and theater chains stacked their bets for the end of the year by scheduling films in movie houses that would appeal to the heavy moviegoers – Gen Zers.
It doesn't take a rocket scientist to see that they would suck in the heavy ticket buyers as well as the seldom/rarely theater goers.
Cinemas – and their studio providers – need to increase their focus on slotting and promoting (heavily) those projects that will entice the seldom and rarely attendees.
The guys/gals whom you would normally expect in the seats "may" cover the overhead but it's the millennials plus that can deliver the long-term movie house profits.
The ideal solution would be one that gets millennials back into the habit of going to the movie theaters to the same degree of intensity as baby boomers did in the past.
Increasing the perceived value of a cinema visit should have a positive effect on attendance.
The franchise extensions and horror flicks combined with a backlog of sequels and franchise extensions helped the cinema industry end the year on a high note but tomorrow looks foggy at best.
There was more than a decent smattering of pretty good stuff from the leading streamers – Netflix, Amazon, Apple – but you shouldn't be surprised and probably shouldn't read too much into it
The three streamers are in the business of entertaining their members on their service. They don't hide the fact that this is their first priority, so why were they all committing to theatrical windows?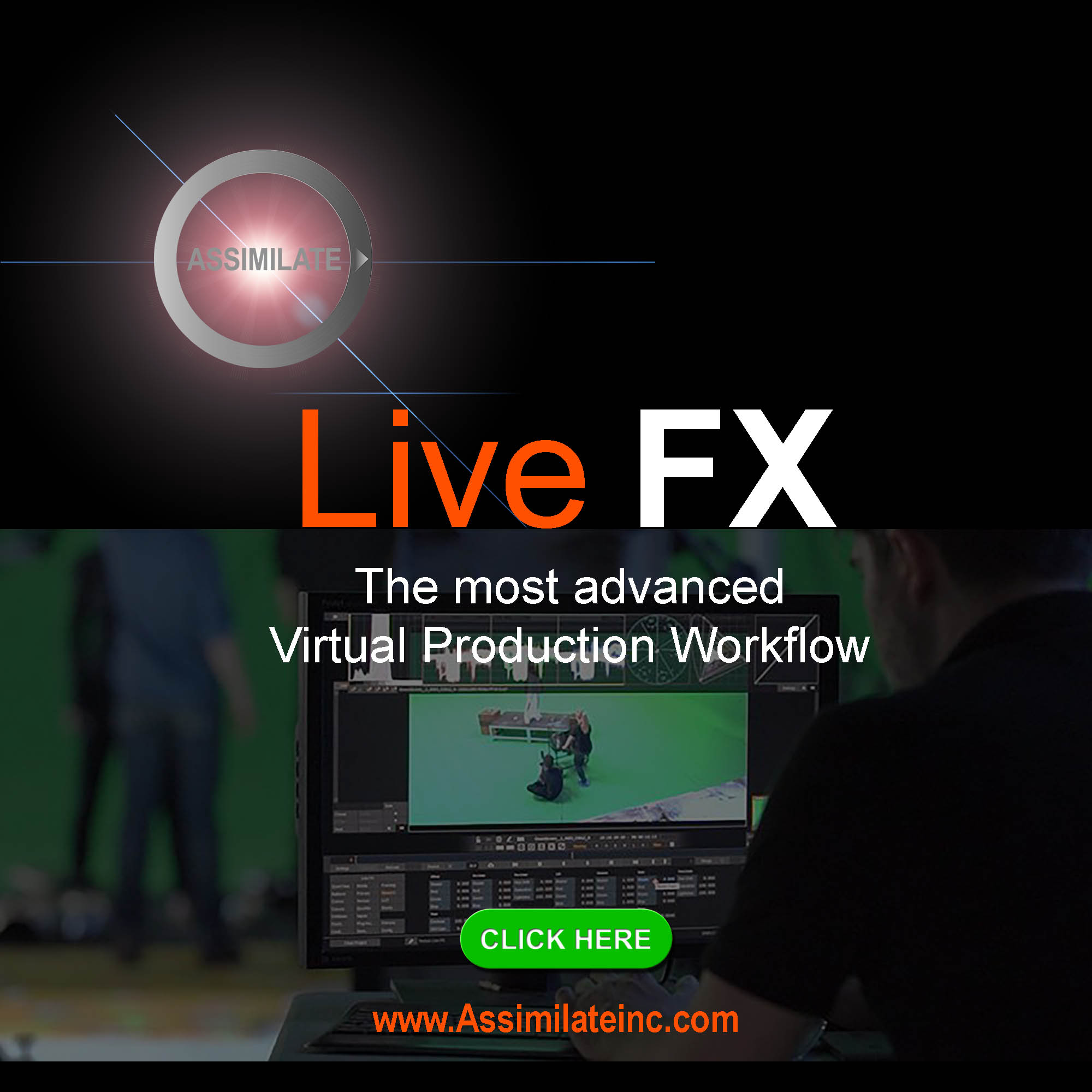 The first reason was obvious … it was the opening volley for awards season.
The Academy still has this outdated idea that a movie isn't a movie unless it appears in several theaters for a certain period of time.
Award Time – Producers, directors, actors and crews like to see their best creative work appear in theaters in the second half of the year when critics and audiences talk most about the projects increasing their chances for Oscars.
Being heavily featured and covered at film festivals around the globe also helps.
But we believe there are other, not so subtle reasons for having a theatrical window – a week or more – for many if not most projects.
Source – StephenFollows\
Uphill Battle – It is difficult for any film to be profitable solely because of the theatrical window because of the added expenses. But it does help attract the at-home crowd.
Making profit on a film, even with a global 45–90-day window, has been freakin' impossible!
However, good/favorable coverage at film festivals, positive social media reviews by theater goers and perhaps a statue or two should tip the film/show toward profit.
The efforts/activities add value to the subscribers' service (added MAU – monthly average user – performance) and attract the attention of added subscribers.
Paramount, Disney, Universal, Sony, Skydance, and a few other studios have the depth and breadth of experience to know how to make the most out of the theatrical window for solid financial performance before moving to the OTT service, so they serve both the cinematic and streaming audiences.
The key for the studios and streamers is to keep their options open and remain flexible to do what is best for the project and the viewing public.
Right now, a week (or more) at the theater seems to be a well-leveraged solution for some projects, while others such as mid-budget, non-franchise dramas and action projects should probably best go directly to their streaming audience and provide them with exclusivity.
The big question mark in the equation is WBD.
David Zaslav, President and CEO of Warner Bros. Discovery, has publicly walked on the edge of a firm answer to the issue by stating that he is committed to the 45-day window for theatrical however if they can monetize better by having another window or going directly to their streaming service, they will do what's best for WBD.
Walking Dead – WBD shelved a number of good projects before they had a chance to be seen by audiences, citing the benefit of tax write-offs.
At the same time, the company has shelved numerous in-process and completed projects, leveraging the cancellations as hefty write-offs to help whittle down the firm's $44B debt.
In addition to what project may or may not be available, when and where; Zaslav and his CFO Gunnar Wiedenfels, have been thinning the ranks and reorganizing the organization chart in an effort to find a winning combination of talent that they can live/work with.
One of their visions was originally a 10-year plan to become another Marvel.
Then it was shifted to be another Pixar.
They are also rearranging their release calendar for next year … just in case.
For the time being, the cinema, financial and creative industries are sitting in their movie seats with popcorn and drinks in hand to see how the unscripted drama plays out.
Regardless of the outcome, all three industry segments agree that box office had a good 2022 and that modest growth – about $8.5B – is possible this year even if it is down 26 percent from 2019.
Despite some reasons for optimism in the year ahead, movie houses are very over screened and major changes will have to take place in the next two-three years.
The bottom line: despite enjoying reasons for optimism last year, the movie industry is still in a hard reset mode and will have modest growth through 2023 (depending on fresh, unique content), and maybe even into 2024.
The shifting landscape puts studios, streamers, movie houses into uncharted waters.
Theatrical windows are important to lock down production financing to ensure a steady flow of content for the consumer.
At the same time, streaming services are the way for content developers/producers to directly connect with the audience.
Over the past two-five years, consumers have come to expect convenience, quality and immediacy for their entertainment budgets.
It's not an apples-to-apples comparison because each of the options has a place in the new environment.
The key is understanding and getting closer to the consumer and delivering greater entertainment value.
There are different delivery mechanisms, but the art of video storytelling doesn't change, regardless of the consumer's screen.
As Rick Dalton said in Once Upon a Time in Hollywood, "In this town, it can all change like that."
And a tree doesn't have to fall on you to make you realize change is taking place … now!
Andy Marken – [email protected] – is an author of more than 7 00 articles on management, marketing, communications, industry trends in media & entertainment, consumer electronics, software and applications. An internationally recognized marketing/communications consultant with a broad range of technical and industry expertise especially in storage, storage management and film/video production fields; he has an extended range of relationships with business, industry trade press, online media and industry analysts/consultants.