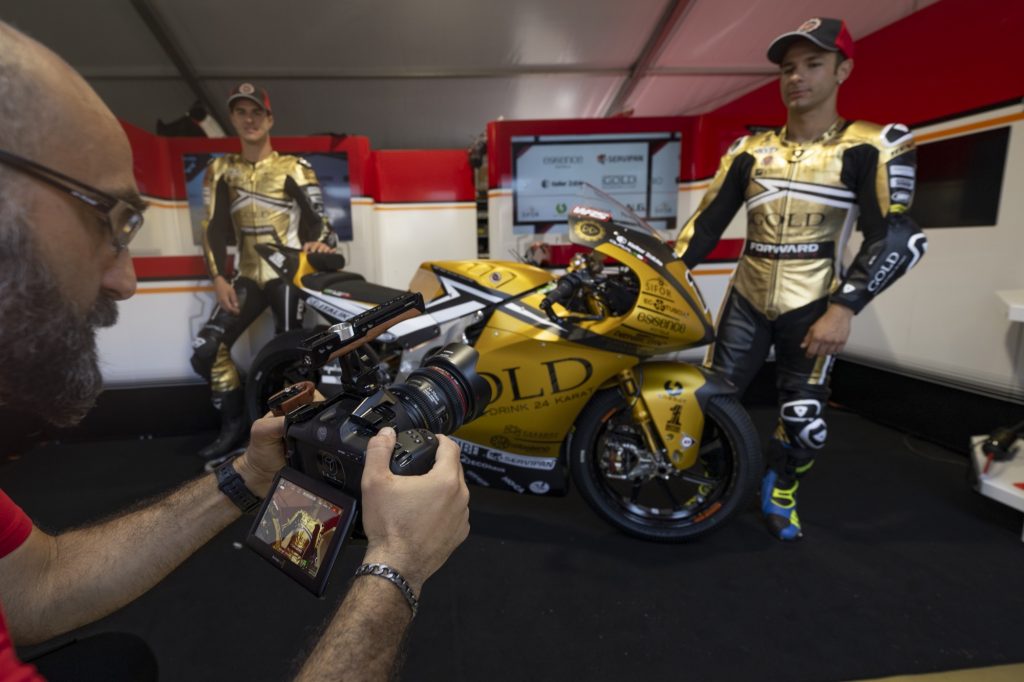 Moto2's Forward Racing Live Streams During Italian Grand Prix with Blackmagic Design
Fremont, CA, USA – Wednesday, July 26, 2023 – Blackmagic Design today announced that Artistica Music and Show SCpA (AMS) deployed the ATEM Television Studio HD8 ISO live production switcher as part of a magazine show format streamed live from the Oakley Italian Grand Prix for Moto2 team Forward Racing.
The Autodromo Internazionale del Mugello circuit hosted this year's Italian leg of the MotoGP and Moto2 World Championships.
Forward Racing, the Italian Swiss company dedicated to designing and building the world's most advanced motorbikes, renewed its partnership with Turin based live event specialists AMS, entrusting them to create branded content for web and social media.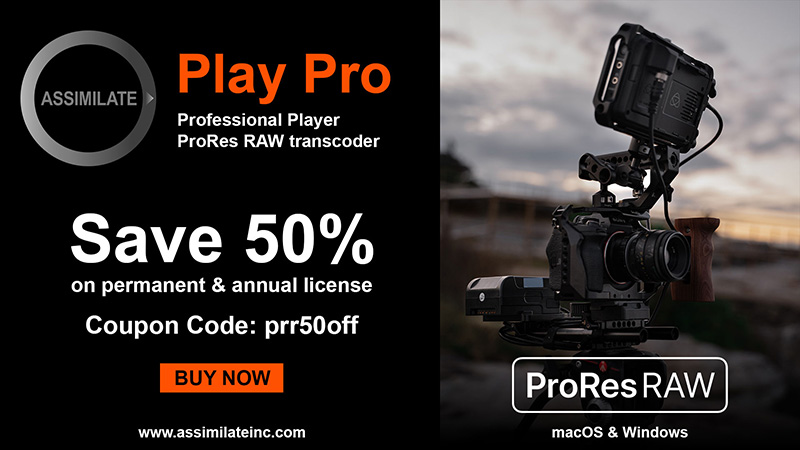 Amongst the deliverables produced by AMS was a short magazine format, streamed live ahead of the Moto2 race.
Central to the live show was the unveiling of Forward Racing's special bike livery. "With only minutes to go before the riders took their starting positions on the grid, we revealed a special gold livery commemorating the team's home grand prix," notes Gabriele Lusco, head of AMS' sports events business unit, The Black Studio Live.
The streaming workflow relied on an ATEM Television Studio HD8 ISO alongside multiple Blackmagic Studio Camera 4K Pros and a Blackmagic Pocket Cinema Camera 6K Pro digital film camera.
"We only had a 30 minute window, so with limited time and space, the ATEM HD8 ISO's all in one design, along with its support for tally and camera control, offered us an impressive ease of workflow," reveals Lusco.
He adds, "It's a versatile bit of kit and allows us to do things other devices can't. The ability to record camera ISOs to the internal m.2 storage and automatically sync that media using Dropbox or Google Drive is game changing. Likewise, you only require an Ethernet connection to stream directly to YouTube using the hardware's presets."
The ATEM's built in audio mixer with its 6 band EQ, compressors and limiters provides increased flexibility on smaller live production setups like this, according to Sergio Sasso, technical coordinator for The Black Studio Live.
"Whether it's the compressor levels or noise gate, we can control every aspect of the audio mix with live metering from the front panel," he notes. "It's just insane value for money and unparalleled versatility when space is at a premium!"
AMS also produced creative assets for Forward Racing's socials, including Instagram, Twitter and Facebook, as well as its content archives. At the heart of that editorial workflow was a Pocket Cinema Camera 6K Pro and DaVinci Resolve Studio post production software for editing and finishing. Able to shoot a mix of horizontal and vertical video natively in camera, AMS produced content reels on site and posted to the team's social media channels while at the track.
"We are very proud and honored to count on Forward Racing's absolute confidence in our creative and technical expertise," concludes Lusco. "Blackmagic Design as a manufacturer and its products play a huge role in that, delivering for us time and again."
Press Photography
Product photos of the Blackmagic Studio Camera 4K Pro, Pocket Cinema Camera 6K Pro, ATEM Television Studio HD8 ISO, DaVinci Resolve Studio and all other Blackmagic Design products are available at www.blackmagicdesign.com/media/images
About Blackmagic Design
Blackmagic Design creates the world's highest quality video editing products, digital film cameras, color correctors, video converters, video monitoring, routers, live production switchers, disk recorders, waveform monitors and real time film scanners for the feature film, post production and television broadcast industries. Blackmagic Design's DeckLink capture cards launched a revolution in quality and affordability in post production, while the company's Emmy™ award winning DaVinci color correction products have dominated the television and film industry since 1984. Blackmagic Design continues ground breaking innovations including 6G-SDI and 12G-SDI products and stereoscopic 3D and Ultra HD workflows. Founded by world leading post production editors and engineers, Blackmagic Design has offices in the USA, UK, Japan, Singapore and Australia. For more information, please go to www.blackmagicdesign.com