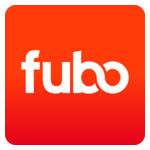 Maximum Effort Channel, a Partnership Between Fubo and Ryan Reynolds' Maximum Effort, Announces Original Show, Podcats: The Pawdcast
Podcats: The Pawdcast, produced by Sony Pictures Television's Embassy Row, premieres today at 7:30 p.m. ET
NEW YORK–(BUSINESS WIRE)–FuboTV Inc. (NYSE: FUBO), the leading sports-first live TV streaming platform, and Ryan Reynolds' Maximum Effort announced today the premiere of original unscripted show, Podcats: The Pawdcast on Maximum Effort Channel. The show, produced by Sony Pictures Television's Embassy Row, will debut tonight at 7:30 p.m. ET.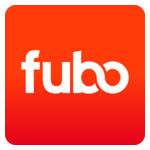 Podcats: The Pawdcast

Logline: Three cats who are culture expurrts run down impurrtant events of the week. Featuring comedians Aristotle Athari, Alvin Kuai and Sydnee Washington.

First Look: Here
Key Art: Here
*No animals were injured in the creation of Podcats: The Pawdcast.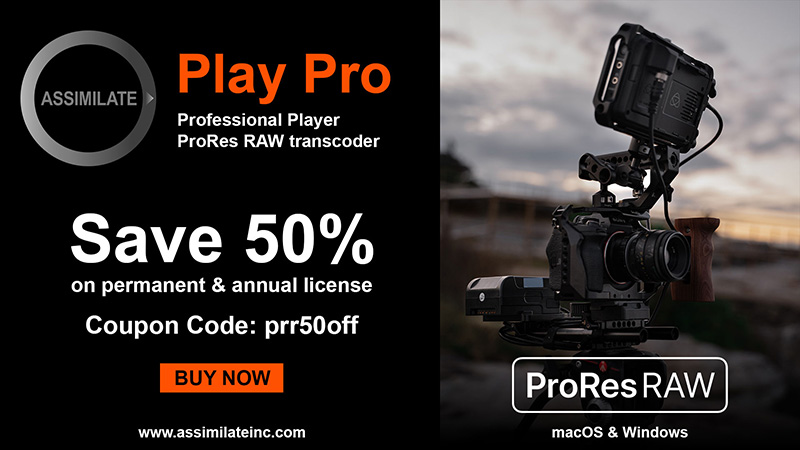 Podcats: The Pawdcast is a 51 episode series with Embassy Row's Michael Davies and Eden Sutley serving as executive producers and Ashley Hanna as co-executive producer. David Gandler and Pamela Duckworth (Fubo Studios) and George Dewey and Kevin Hill (Maximum Effort) also serve as co-executive producers.
"Maximum Effort Channel is a place for us to take chances and bring viewers an unexpected yet comforting experience," said Kevin Hill, head of television, Maximum Effort. "When Embassy Row approached us with the idea of a podcast 'hosted by' cats, we bit right away. We're excited for fans of comedy and cats alike to see what a purrly fun pawdcast can be."
Each week, Podcats: The Pawdcast will feature one new cat correspondent and a new dog serving as "intern of the week" who will both be up for adoption. The recurring studio manager and IT support characters are also adoptable cats through Animal Haven. The show plans to work with additional shelters in the future.
"The Maximum Effort Channel brand of clever comfort aligns perfectly with Embassy Row's mission to produce talent-first, joyful programming," said Michael Davies, president, Embassy Row. "Our legacy of producing hit talk shows such as Watch What Happens Live and Comedians in Cars Getting Coffee makes us the perfect partner to develop and produce this first-of-its-kind talk format featuring adoptable cats and top comedic talent."
Maximum Effort Channel, curated by Ryan Reynolds and the Maximum Effort team, is available to watch on Fubo as well as Amazon Freevee, LG Channels, Plex, Sling Freestream, Tubi, VIDAA, VIZIO Watchfree+ and Xumo Play.
About Fubo
With a mission to build the world's leading global live TV streaming platform with the greatest breadth of premium content and interactivity, FuboTV Inc. (NYSE: FUBO) aims to transcend the industry's current TV model. The company operates Fubo in the U.S., Canada and Spain and Molotov in France.
In the U.S., Fubo is a sports-first cable TV replacement product that aggregates more than 175 live sports, news and entertainment networks and is the only live TV streaming platform with every Nielsen-rated sports channel (source: Nielsen Total Viewers, 2022). Leveraging Fubo's proprietary data and technology platform optimized for live TV and sports viewership, subscribers can engage with the content they are watching through interactive product features like FanView, an in-video experience showcasing live game, team and player stats and scores in real time. Fubo was also the first virtual MVPD to enable simultaneous viewing of up to four live channels (Multiview on Apple TV) as well the first to stream in 4K HDR.
Ranked #1 in Customer Satisfaction among Live TV Streaming Providers by J.D. Power (2022), Fubo has been called "a force in sports streaming" by Forbes, "the best streaming service for sports aficionados" by Tom's Guide and was heralded by CNET for its "ease of use." Learn more at https://fubo.tv.
About Maximum Effort
Maximum Effort makes movies, TV series, content and cocktails for the personal amusement of Hollywood Star Ryan Reynolds. We occasionally share them with the general public. Producers of the Deadpool films, Free Guy, The Adam Project and Welcome to Wrexham.
About Embassy Row
Part of Sony Pictures Television, Embassy Row is a television and digital production company, founded by Michael Davies. Embassy Row is dedicated to the development and acquisition of original non-scripted programming for broadcast, cable and digital platforms in the U.S. and abroad. The bi-coastal company specializes in several genres including talk, games, competition, comedy, factual, food, and sports. A pioneer in the areas of brand and social media integration, Embassy Row boasts a portfolio of popular and buzz-worthy series including the Emmy nominated and Critics' Choice winning "Watch What Happens Live" for Bravo; Emmy Award winning "Good Morning Football" for NFL Network; Emmy and Critics' Choice nominated "The Talking Dead" for AMC; Primetime "Who Wants to Be a Millionaire" for ABC; "Cutthroat Kitchen" for Food Network; as well as Jerry Seinfeld's Emmy and Critics' Choice nominated "Comedians In Cars Getting Coffee" and Emmy nominated comedy special, "Jerry Before Seinfeld" for Netflix.
Cautionary Note Regarding Forward-Looking Statements
This press release contains forward-looking statements of FuboTV Inc. ("Fubo") that involve substantial risks and uncertainties. All statements contained in this press release that do not relate to matters of historical fact are forward-looking statements within the meaning of The Private Securities Litigation Reform Act of 1995, including statements regarding our expectations regarding business strategy and plans, channel programming, coverage and distribution and partnerships. The words "could," "will," "plan," "intend," "anticipate," "approximate," "expect," "potential," "believe" or the negative of these terms or other similar expressions are intended to identify forward-looking statements, although not all forward-looking statements contain these identifying words. Actual results or events could differ materially from the plans, intentions and expectations disclosed in the forward-looking statements that Fubo makes due to a number of important factors, including but not limited to the following: our ability to achieve or maintain profitability; risks related to our access to capital and fundraising prospects to fund our financial operations and support our planned business growth; our revenue and gross profit are subject to seasonality; our operating results may fluctuate; our ability to effectively manage our growth; our ability to attract and retain subscribers; obligations imposed on us through our agreements with certain distribution partners; we may not be able to license streaming content or other rights on acceptable terms; the restrictions imposed by content providers on our distribution and marketing of our products and services; our reliance on third party platforms to operate certain aspects of our business; risks related to our reporting obligations; risks related to the difficulty in measuring key metrics related to our business; risks related to preparing and forecasting our financial results; risks related to the highly competitive nature of our industry; risks related to our technology, as well as cybersecurity and data privacy-related risks; risks related to ongoing or future legal proceedings; and other risks, including the effects of industry, market, economic, political or regulatory conditions, future exchange and interest rates, and changes in tax and other laws, regulations, rates and policies. Further risks that could cause actual results to differ materially from those matters expressed in or implied by such forward-looking statements are discussed in our Quarterly Report on Form 10-Q for the quarterly period ended March 31, 2023 filed with the Securities and Exchange Commission ("SEC"), and our other filings with the SEC. We encourage you to read such risks in detail. The forward-looking statements in this press release represent Fubo's views as of the date of this press release. Fubo anticipates that subsequent events and developments will cause its views to change. However, while it may elect to update these forward-looking statements at some point in the future, it specifically disclaims any obligation to do so. You should, therefore, not rely on these forward-looking statements as representing Fubo's views as of any date subsequent to the date of this press release.
Contacts
Investor Contacts
Alison Sternberg, Fubo

asternberg@fubo.tv
JCIR for Fubo

ir@fubo.tv
Media Contacts
Jennifer L. Press, Fubo

jpress@fubo.tv
Bianca Illion, Fubo

billion@fubo.tv
Molly Alves, Maximum Effort

mollya@maximumeffort.com