MARZ Raises $6.5 Million in Series A Funding to Scale Operations and Meet Demand for Visual Effects Services
Funding will enable the Emmy-nominated VFX startup to accelerate the development of its proprietary 'AI for VFX' technology and add 100 new hires
TORONTO – December 2, 2021 – Monsters Aliens Robots Zombies (MARZ), the technology and visual effects (VFX) startup helping Hollywood studios deliver feature-film quality visual effects on television timelines, today announced that it has raised CAD$6.5 million in Series A funding. The investment was led by Round13 Capital with participation from Rhino Ventures and Harlo Equity Partners, digital transformation company Torinit, and strategic angel investors John Cassaday, former founding president and CEO of Corus Entertainment, and Jake Cassaday.
MARZ will use the injection of capital to grow its core VFX services business and to accelerate the research and development (R&D) of its AI for VFX technology solutions, which adds a high level of automation to address the significant and growing VFX capacity shortage that is plaguing the entertainment industry. In beta since Q1 2021, MARZ's first AI for VFX solution has been used on 17 Hollywood productions to date, with that number expected to double in 2022. The funding will also enable MARZ to hire key personnel across research, engineering, and product; and to build out its technology infrastructure to increase production capacity and improve the efficiency of its artificial intelligence (AI) solutions.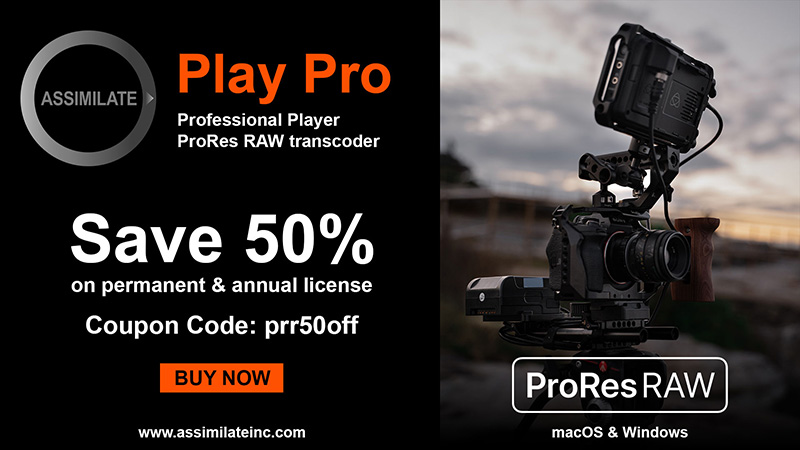 Bootstrapped since its inception in 2018, MARZ is on a rapid growth trajectory. The company completed 13 projects in its first year, 21 in its second year, and 54 in its third year for notable clients such as Marvel, HBO, Netflix, and Apple TV. MARZ anticipates this rapid growth to continue after being named a primary vendor on a slate of significant future projects to be released later this year and in 2022; and following the launch of its end-to-end Character & Creature division geared to television timelines and budgets.
MARZ has grown from 45 people in 2019 to 194 today, with plans to grow the team to 300 over the next year. Of its current employees, more than 25% are focused on R&D, machine learning (ML), and AI. While MARZ maintains an office in Toronto, it is a remote-first company with a distributed workforce based in cities around the world, including Vancouver, Winnipeg, Montreal, Madrid, Los Angeles, Melbourne, London, Moscow, Mumbai, and Mexico City.
From Emmy-nominated startup VFX studio to AI powerhouse
MARZ's traditional VFX work has appeared in 68 TV projects in its first three years since inception – most notably, Marvel's WandaVision, HBO's Watchmen, Netflix's The Umbrella Academy, and Apple TV's Invasion. MARZ received two Emmy Nominations in 2021: WandaVision (Outstanding Special Visual Effects In A Season Or A Movie); and The Umbrella Academy S2 (Outstanding Special Visual Effects In A Single Episode).
Of the 88 overall projects that MARZ has completed to date, 17 projects for clients ranging from Marvel, Disney, AMC, Peacock, and Apple TV have benefited from the beta release of the company's first 'AI for VFX' technology solution.
By bringing together AI, computer graphics, and computer vision, MARZ is pioneering a new breed of VFX solutions that add net new capacity to the industry, while significantly increasing the speed and lowering the cost of outputting feature-film level quality VFX. According to MARZ co-founders, Jonathan Bronfman (co-president), Lon Molnar (co-president), and Matt Panousis (COO), the VFX capacity shortage issue faced by the entertainment industry right now is due to streaming wars, the corresponding explosion of on-demand content, and the ever-increasing importance of VFX in driving subscriber growth.
They note that, "These problems are exacerbated in the TV segment as consumer expectations regarding TV quality have risen dramatically, far outpacing the timelines and TV production budgets. We are addressing this issue with our next generation AI for VFX solutions that remove traditional capacity restraints, operate at unprecedented speeds, and offer meaningful price reductions. Ultimately, our aim is to democratize VFX and make it far more accessible to creatives around the world."
"MARZ is one of the fastest growing VFX studios in the industry with a reputation for leveraging technology to deliver a best-in-class product within record timelines," said Brahm Klar, partner at Round13 Capital. "By partnering with MARZ, alongside some of Canada's most successful investors, we can work closely with the team to build on the company's extraordinary success so far." Concurrent with the funding, Klar will join the MARZ board of directors.
About MARZ
MARZ, short for Monsters Aliens Robots Zombies, is a technology and VFX company on a mission to help Hollywood studios push the boundaries, quality, and volume of TV content by delivering feature-film quality VFX on TV timelines. MARZ does this by harnessing proprietary AI software, GPU clusters, game engine technology, and world-class industry talent. Leveraging these pillars allows MARZ to consistently execute high volumes of shots with both speed and quality for premium TV projects. MARZ has recently worked on several premium TV series, including Marvel's WandaVision, Netflix's Shadow and Bone, HBO's Watchmen, and Netflix's The Umbrella Academy among others.