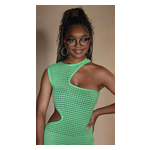 Marsai Martin and GlassesUSA.com Inspire a New Generation of Glasses Wearers in New "Four Eyes Are Better Than Two" Campaign
GlassesUSA.com and glasses lover Marsai Martin are championing the idea that glasses are a powerful accessory that enhances one's personal potential in a campaign launching today
NEW YORK CITY–(BUSINESS WIRE)–GlassesUSA.com, the leading online eyewear retailer in the United States, today announced the launch of a specially curated eyewear collection in collaboration with BET award winner, and industry trailblazer, Marsai Martin. Renowned for her impeccable sense of style and penchant for stylish eyewear, Marsai has teamed up with GlassesUSA.com to offer customers a remarkable selection of 28 styles in a brand new "Four Eyes Are Better Than Two" Campaign . This exclusive collection, comprising both prescription eyeglasses and sunglasses, is designed to celebrate self-expression, embrace individuality, and empower wearers to showcase their unique personalities. The collection will include 3 separate drops, with the first channeling extreme summer vibes, launching today.
"I always grew up with the idea that glasses are made to empower you. This collection from GlassesUSA.com is the true meaning behind my personal journey. As a proud glasses wearer, glasses have always been a huge part of my personal styles and this collection is truly ME." shared Marsai Martin.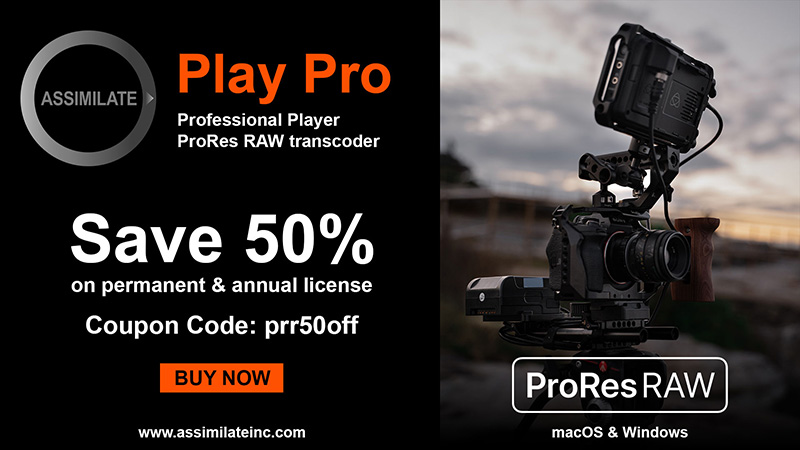 By partnering with Marsai, a renowned advocate of glasses and an influential role model for young audiences, GlassesUSA.com aims to inspire a new generation of glasses wearers to easily find their perfect pair. Together, GlassesUSA.com and Marsai are championing the idea that glasses are not just vision correction devices but also powerful accessories that enhance personal potential and allow individuals to express their authentic selves. The collection, starting at $88, which includes prescription lenses and free shipping, is a testament to the belief that the right pair of glasses can transform one's appearance and unlock limitless opportunities for success. Encompassing striking, colorful eyeglasses and sunglasses, the collection dropping today encapsulates the true ambiance of the summer season. There will be two more phases in the campaign which will launch this year, featuring brand new colors and styles.
Embracing the philosophy that "four eyes are better than two," GlassesUSA.com and Marsai are excited to offer customers an opportunity to explore Marsai's handpicked frames. Each frame in the collection exudes style, elegance, and versatility, catering to a wide range of preferences. Whether you're seeking a sleek and professional look or a bold and fashion-forward statement, this curated collection has something for everyone.
"We are thrilled to announce our exciting collaboration with actress Marsai Martin. She serves as a true source of inspiration for glasses wearers, aligning perfectly with the values we hold dear at GlassesUSA.com. This partnership marks a significant milestone in our ongoing mission to enhance the lives of glasses wearers by assisting them in discovering their perfect pair of glasses, embracing self-expression, and honoring their individuality." shares Arie Tom, GlassesUSA.com's CMO.
Summer styles from the Four Eyes Are Better Than Two campaign featuring Martin can be found online at https://www.glassesusa.com/marsai-martin-glasses-brand.
GlassesUSA.com is celebrating its 15th anniversary this year, marking a significant milestone in the company's mission to enhance the lives of glasses wearers by helping them find their perfect pair of glasses. With over 10,000 styles and brands available online, GlassesUSA.com offers the largest selection of eyewear, ensuring there is something for every individual's unique style and preference. To achieve their mission, GlassesUSA.com employs advanced AI tools such as the "Pair-fect Pair" quiz, which uses cutting-edge technology to help customers find frames that fit them perfectly. The company also provides an Augmented Reality Virtual Mirror, allowing customers to try on glasses from the comfort of their own homes using their mobile phones or webcams. Additionally, GlassesUSA.com offers a free "Prescription Scanner" app that enables customers to obtain their glasses prescription easily and at no cost. With these innovative tools and services, GlassesUSA.com is dedicated to making the eyewear shopping experience convenient, enjoyable, and accessible for all glasses wearers.
ABOUT GLASSESUSA.COM
GlassesUSA.com is the leading online eyewear retailer in the United States, using data and technology to enhance the lives of their customers. The company is committed to finding customers the perfect pair of prescription glasses tailored to anyone's unique style, budget, fit, and vision correction needs. Offering a variety of high-quality designer and private label brands, designed in-house, GlassesUSA.com is built on the belief that eyewear can and should be made affordable for all. Be it single vision lenses, progressive lenses, sunglasses, kids' glasses, contact lenses, prescription sunglasses, blue light lenses, hydrophobic lenses, or Bluetooth glasses, the brands you know and love are waiting for you at GlassesUSA.com.
As a disruptor in the eyewear category, GlassesUSA.com continues to innovate the industry with advanced matching tools that further the brand's mission. Customers can benefit from their proprietary Prescription Scanner app, Virtual Try-On, and AI driven matching quiz, to seamlessly find their perfect pair.
GlassesUSA.com relies on data and technology to optimize operations and unlock opportunities to more effectively serve its customers. Learn more about the best place to buy glasses online at GlassesUSA.com.
Contacts
Contact Information:

Leah Sushelsky
PR & Communication Director

leah.sushelsky@optimaxeyewear.com