Making The Creative Industry A True Team Effort
Content Insider #832 – Refresh
By Andy Marken – andy@markencom.com
"They've got you looking for any flaw, that after a while that's all you see. For what it's worth, I'm here to tell you that it is possible. It is possible." – Vincent, Gattaca, Columbia Pictures, 1997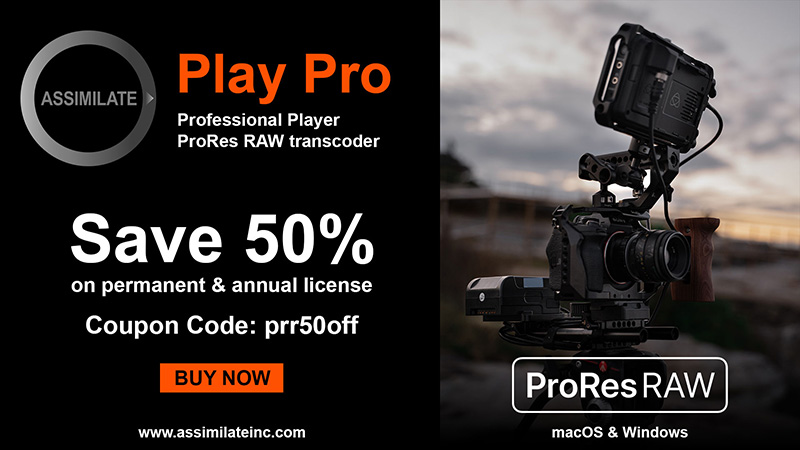 If you can't join 'em…divide 'em.
That seems to have been Barry Diller's philosophy from the beginning of the Hollywood dispute.
He should know the inner workings.
In the past, he's been the boss at Fox, Paramount, Universal and has probably gotten blood on his hands – figuratively not literally – numerous times when it comes to studio head vs "them" discussions.
Don't get us wrong, we rather respect him.
He's done a lot in and for the industry over the years and probably wishes he had been in the middle of the discussions.
First, he threw the unions a bone by saying the easy solution is for AMPTP (Alliance of Motion Picture and Television Producers) executives along with the A list actors to take a 25 percent pay cut to put them on more equal footing with the WGA/SAG-AFTRA (writers and vast majority of actors).
Okay that "helpful" recommendation went over like a lead balloon even though a lot of the Hollywood working class probably thought it was a helluva start.
Source – Statista
Not Close – The pay ratio isn't even close when it comes to what the average worker takes home and the boss is awarded. It's okay if you're on the right side of the equation and the spread continues to widen.
The work demand and pay disparity is so big you can't see there from here.
Then he recommended that the rest of his old/new cronies at Disney, Warner, Paramount, Peacock, Sony, Universal, etc., would be better off negotiating without the newbies – Netflix, Amazon, Apple – in the room.
He explained while cruising on his yacht heading for Venice, they simply don't understand the Hollywood model.
He sorta forgot that Disney's Bob Iger who is arguable the industry's best diplomat/negotiator had said early in the negotiations that the striking actors were "not being realistic" and were "disruptive to the industry."
He didn't really mean to be so abrupt, but he's been getting ridiculous pressure from everywhere and he really does like/appreciate the organization's creative team members and he really does want to work with them rather than against them.
On the other hand, Netflix Ted Sarandos was the first studio executive to step forward and say that as the son of a unionized electrician he understood the emotional and financial toll strikes take on families and was hoping the two sides quickly reached a mutually satisfactory agreement.
He and his team have had a good track record in working with creative folks to develop/deliver stuff folks want to see and enjoy.
A longtime advocate of broadcast TV, Diller would probably like to see the studios go back to the days of making content for movie houses and their own TV channels.
The problem is stepping back in time just isn't possible.
And to be honest from the perspective of the creative content writing, creating, producing, and delivering folks, the good 'ol days weren't that good.
A lot of things have changed since the last joint strike in the '60s and especially the two-year pandemic hiatus that reset a lot of things not just for Hollywood but for workers everywhere.
Source – US Bureau of Labor Statistics
Rising Up – Labor disputes have been going on at least since the industrial revolution and while it seems they are needed to get management's attention. They improve things for working folks, no one really wins…or loses.
Hotel, hospital workers as well as teachers, delivery drivers, construction/automotive folks and even people in offices/stores want a greater return on their time investments, better quality of life, and greater voice in how new technologies will be implemented to benefit "them."
Don't get us wrong, we're not pro-union or pro-management in this dispute.
But we do recognize that union support is still above the long-term average of 62 percent for the fifth straight year according to the latest Gallup poll because pay equity, quality of work/life and the big unknown of AI have to be addressed.
By the same token, we can't comprehend nosebleed salaries for the chosen few when their focus is primarily on meeting Wall Street's financial goals rather than meeting the entertainment needs of the consumer.
The huge caches of free cash flow are there to develop/deliver great content for people to "buy"/enjoy not to be spread around for the shareholders, brokers and analysts.
AMPTP may have new message masters, but the hard fact is the WGA/SAG-AFTA strike isn't an anomaly.
Source – Gifer
It is the result of a major reassessment people have made following industry trends that have been taking place for the past 10 plus years, especially after the pandemic.
While the movie theater industry is gleefully hyping the fact that based on the surprise performances of such films as Barbie and Oppenheimer and second half blockbusters like The Exorcist: Believer, Dune: Part Two, Wonka, the Marvels and The Hunger Games: The Ballad of Songbirds and Snakes; their revenues could reach nearly $4.8B in ticket sales this year.
The results were good but were still down 20 percent from four years ago and well off the industry's peak ticket sales of 2002.
Viewers, especially younger audiences, simply have a wider range of video entertainment options including millions of short videos on YouTube, TikTok and other social media sites.
The significant box office successes of surprise films gave every indication that folks are turning away from yesterday's "sure thing" hits like WB and DC superhero and franchise projects.
Projects like Indiana Jones and the Dial of Destiny, Mission Impossible: Dead Reckoning and other bankable films failed to meet the industry's bullish projections.
Sure, they lacked the normal star marketing because of the strikes but the shift could also be attributed to the shift in audience taste for content that's new, exciting…different.
Source – Digital TV Research
Subscriptions – Pay TV remains strong in emerging countries where the fees are low but have been declining in industrialized countries.
Diller's favorite for home viewing, cable and satellite pay TV fell from 74M in 2019 to 52M this year according to S&P Global Market Intelligence.
That's a drop of 30 percent in just four years and the outlook for a return isn't optimistic in anyone's book.
Cable and satellite subscriptions in the United States fell from 74 million in 2019 to 52 million in 2023, according to S&P Global Market Intelligence. That is cord cutting in full bloom: a 30% drop in just four years.
While Comcast's Brian Roberts has acknowledged the shift, he is quickly turning the home entertainment giant into a major national and international information/communications product/service organization. He can't wait to "unload" his minority share in Hulu to Disney for $30B +/- or to someone else who believes entertainment is a virtual money-making printing press.
Charter's boss Chris Winfrey is focused on "rebuilding" the day/time entertainment ecosystem and its broadband service.
Charter only has about a fifth of the US pay TV universe but their cash outlay to have all of the linear networks/services in their bundle puts a lot of pressure on their bottom line.
Not having the majors – Paramount, WBD, Fox, Disney and others – makes it tough to sell ads and tougher yet for linear folks to maintain their dwindling subscription numbers.
For the near term (next 5-10 years) studios, networks, bundle services need each other even as the ground under the entertainment industry continues to shift.
There will still be (probably) movie house date nights as well as reality/game show linear TV.
But the people who create all the content think it's time they get fairly paid for their work and not have that work diminished by machines.
A fair day's pay for a fair day's work doesn't sound that unreasonable and in the creative content world that includes viewer-based residuals.
Source – Netflix
AMPTP calls the writer/actor residual proposed change "unworkable," so – and this is only a wild dumb suggestion – use the residual approach that works in every other country on the planet.
Their counter is probably:
Costs more to make here than there
U.S. content is better/more valuable
Good content is written, developed, produced, posted by creatives, not countries and it only costs more if you pay more.
Streaming has proven that good/great content is desirable by folks no matter where it originates, where it's viewed.
Wall Street folks and their clients need to be paid more is a poor reason and bosses already have ridiculous paydays, so AMPTP PR pitch won't fly.
Netflix, Prime Video, Apple, Disney and the others already have huge treasure troves of data and capture volumes more with every project they post and follow.
European guilds and governments are also pushing for greater transparency when it comes to viewership-based residuals so the only thing we can recommend to AMPTP and its bosses is, "buckle up buttercup."
Source – Dimension Films
The biggest boogeyman in the discussion is generative AI including people on both sides of the table and even AI developers really know how that movie will end.
Think of it as a reality show that we're all experiencing in real time.
Pieces like recommending shows/movies you will probably enjoy will be helpful to streamers and consumers by keeping people involved and connected with the service.
Pieces like helping studios and streamers market content will be helpful by making projects resonate and connect with folks so they visit the movie house, tune in to the show/movie eliminating a lot of wasted spray-and-pray dollars.
Tools that translate projects into local languages (including lip sync) and subtitles are increasingly being used to the delight of almost everyone – studio/streamer management, creatives and viewers – by making global content available locally.
Tools that increase creativity, deliver a better final production product and enhance/satisfy viewer consumption are increasingly being used by professionals sometimes with poor results but often with satisfactory/excellent results.
The key will be to approach, develop and release generative AI tools cautiously because the technology is just like every creative, production, post tools we use today.
It begins as software code and logical folks know that software they develop, and use has bugs – okay marketing calls them undocumented features – so a lot of preplanning and discussion with all involved parties has to be done at the outset followed by guardrails being established and controlled testing before the products are released.
Source – Columbia Pictures
People and their value to the industry and society have to be appreciated and valued above all else.
If they aren't people across the industry from management to janitors may find themselves repeating Vincent's observation in Gattaca, "I belonged to a new underclass, no longer determined by social status or the color of your skin. No, we now have discrimination down to a science."
That's not something anyone wants or needs for the refreshed industry.
Andy Marken – andy@markencom.com – is an author of more than 800 articles on management, marketing, communications, industry trends in media & entertainment, consumer electronics, software, and applications. An internationally recognized marketing/communications consultant with a broad range of technical and industry expertise especially in storage, storage management and film/video production fields; he has an extended range of relationships with business, industry trade press, online media, and industry analysts/consultants.