LVCVA and Elon Musk's The Boring Company Collaborating for the Future of Transportation in Las Vegas
LAS VEGAS, March 6, 2019 /PRNewswire/ — The Las Vegas Convention and Visitors Authority (LVCVA) today, March 6, 2019, announced a recommendation to select The Boring Company (TBC) to design, construct and operate a people mover for the Las Vegas Convention Center via a loop of underground express-route tunnels that could carry passengers in autonomous electric vehicles at high speeds. Upon approval by the LVCVA Board of Directors on March 12, the project would be another first for Las Vegas and have the potential to connect Downtown, the Las Vegas Convention Center, the Las Vegas Boulevard Resort Corridor, McCarran International Airport and beyond.
"The selection of The Boring Company for the Las Vegas Convention Center's on-property, guest transportation solution leads the way to the evolution of transportation overall in Southern Nevada," said LVCVA CEO and President Steve Hill. "Our destination thrives on innovation and reinvention and The Boring Company's concept allows us to continue providing the world-class experience our guests and clients have come to expect and move people in an efficient and cost-effective manner with advanced technology."
Currently in the midst of an expansion, the Las Vegas Convention Center will span 200 acres when complete in time for CES in 2021. Conventioneers walking the facility will log approximately two miles from end-to-end hence the need for an on-property guest transportation solution. In 2018, Las Vegas had more than 42 million visitors. The Las Vegas Convention Center hosts more than 1 million convention attendees annually. The Regional Transportation Commission of Southern Nevada carries approximately 12 million passengers per year within the Las Vegas Boulevard Resort Corridor.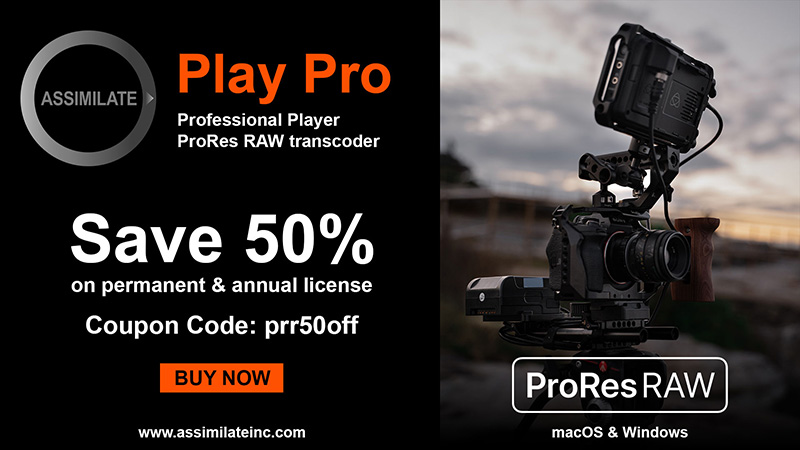 "We are excited to work with the LVCVA to provide a world-class mass transit system in Las Vegas," said Steve Davis, president, The Boring Company. "Upon approval, it can be in use by Las Vegas Convention Center guests within one year, supporting the LVCVA's expansion timeline."
Founded by Elon Musk, TBC is a leader in innovative transportation technology. Its projects include a Research and Development (R&D) Test Tunnel in Hawthorne, California. The R&D Test Tunnel represents a fully operational 1.14-mile Loop system that cost less than $10 million per mile including internal tunnel infrastructure.
The LVCVA's TBC recommendation is a result of a multi-step process that started in 2018 with a request for information to gauge interest. A request for proposal was then issued. Interviews with the qualified respondents were conducted by an evaluation team who determined the recommended company. The evaluation team was comprised of representatives from the LVCVA, private organizations including a Las Vegas resort property, and consultants in transportation systems, and automated people-mover construction and operations industries.
Pending the LVCVA Board's approval during their March 12 meeting, TBC and the LVCVA would determine specific design, construction and operational plans and negotiate a contract for final approval by the LVCVA Board in a subsequent meeting anticipated by June 2019. The potential project's estimated fiscal impact is $35 to $55 million.
Tourism is the engine that drives Southern Nevada's economy, and one of the greatest opportunities for continued growth is business travel. Through expanding and renovating the convention center coupled with innovations in efficiently and effectively moving locals and visitors within the destination, Las Vegas will not only retain its status as the No. 1 conventions city, it will ensure the economic future of the entire destination.
Overall, the tourism industry continues to be crucial to Southern Nevada's economy generating $58.8 billion in total economic impact, supporting 391,000 jobs and $16.4 billion in local wages and salaries. These jobs represent 41 percent of Southern Nevada's total workforce.
For a gallery of The Boring Company's proposed Las Vegas Convention Center Loop conceptual designs and the Las Vegas Convention Center Expansion construction images and b-roll, click here.
Las Vegas as a Business Destination
The

Las Vegas

Convention Center hosts 21 percent of convention attendees traveling to

Southern Nevada

directly supporting approximately 8,600 jobs, paying

$375 million

in wages and salaries.
Including indirect and induced impacts, the

Las Vegas

Convention Center's attendees generate nearly

$2.1 billion

in economic impact throughout the local economy.
The

Las Vegas

Convention Center expansion and renovation are expected to support nearly 14,000 construction jobs and nearly 7,800 full-time permanent jobs upon completion.
The project will generate an additional

$2.1 billion

in economic activity during construction and upon completion will have an annual incremental economic impact of

$810 million

while attracting more than 600,000 visitors each year.

Las Vegas

hosts upwards of 22,000 meetings, conventions and trade show annually.
The destination boasts nearly 12 million square feet of meeting space including three of

North America's

ten largest convention centers, in addition to a wide array of event, dining and entertainment venues that are also used for group business.
Trade Show News Network recently recognized

Las Vegas

as the No. 1 trade show destination in the country for the 24th consecutive year for hosting 47 of the top 250 largest trade shows in

North America

.
The

Las Vegas

Convention Center supports 13,800 local jobs and

$2.1 billion

in local economic impact.
The

Las Vegas

Convention Center hosted 56 conventions in 2018 with a combined attendance of 1.3 million people.
ABOUT THE LVCVA
The Las Vegas Convention and Visitors Authority (LVCVA) is charged with marketing Southern Nevada as a tourism and convention destination worldwide, as well as operating the Las Vegas Convention Center. With nearly 150,000 hotel rooms in Las Vegas alone and approximately 12 million square feet of meeting and exhibit space citywide, the LVCVA's mission centers on attracting ever increasing numbers of leisure and business visitors to the area. Download the virtual reality app, Vegas VR, to experience Las Vegas from your iPhone or Android by visiting http://www.vrtv.vegas/. For more information, go to www.lvcva.com or www.visitlasvegas.com.
Contact:
Jackie Dennis
dennis@lvcva.com
Office: 702-892-7655
Mobile: 702-408-2759
View original content to download multimedia:http://www.prnewswire.com/news-releases/lvcva-and-elon-musks-the-boring-company-collaborating-for-the-future-of-transportation-in-las-vegas-300807994.html
SOURCE Las Vegas Convention and Visitors Authority