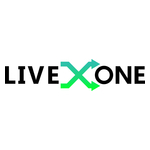 LiveOne Appoints Jim Berk to PodcastOne Board of Directors
Former CEO of Hard Rock Café International and Participant Media brings 25+ years C-level experience with prominent entertainment and public companies
LOS ANGELES–(BUSINESS WIRE)–Today, the award-winning music, entertainment and experiential platform, LiveOne (Nasdaq: LVO), is pleased to announce that Jim Berk will join the Board of Directors for PodcastOne, a LiveOne wholly owned subsidiary and the nation's largest podcast network and home to more than 200 household-name celebrities, athletes, and podcast stars. Berk has over 25 years serving as Chief Executive, including his prior experience as CEO of PodcastOne, knowledge of the entertainment and media sector, and his expertise in strategic planning, operations, mergers, and acquisitions.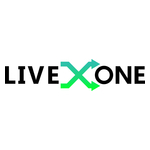 Berk is currently Chairman and CEO of Goodman Media Partners, investing in early-stage media and tech companies. Previously, Berk was CEO of PodcastOne/Courtside Entertainment where he led company operations, strategy, positioning the company for acquisition. Prior to that, he was the CEO of Participant Media, a global media and entertainment company which created content that inspired positive social change.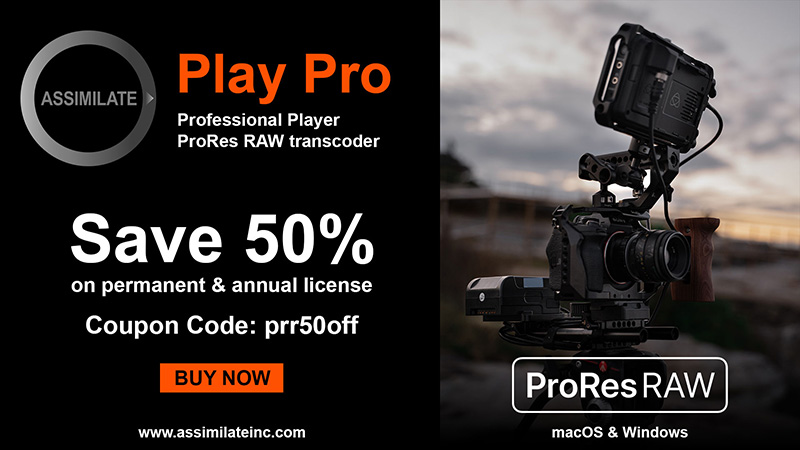 "Jim has an impressive track record of working with public companies and has extensive knowledge of our business," says PodcastOne Co-founder Kit Gray. "We are thrilled to bring his expertise back in the company and on our Board during this crucial period of growth for PodcastOne as we are launching our IPO."
"With PodcastOne's Community reaching over 14 million monthly unique listeners and driving more than 2.3 billion downloads annually, it's an exciting time for PodcastOne," says LiveOne CEO and Chairman Robert Ellin. "We are very fortunate to attract talented and experienced Board Members like Jim Berk, as we look to maintain momentum, innovate and maximize opportunities as they emerge in the media sector."
More about Jim Berk
Berk has spent the last two and half decades leading and innovating in the fields of entertainment, media, hospitality, and education. During Berk's tenure as Participant Media CEO, the company greenlit more than 67 films, launched a digital news and social impact channel and national cable television network. Earlier, Berk was Chairman and CEO of Gryphon Colleges Corporation, a private company operating for-profit post education schools. Before Gryphon, he served as President and CEO and Board Director for NYSD listed Fairfield Communities, Inc., America's largest independent vacation ownership and resort companies. Prior to Fairfield, Berk was President and CEO of Hard Rock Cafe International, a global entertainment and leisure company with operations in 29 countries. Before joining Hard Rock, Berk was the Founding Executive Director of the National Academy of Recording Arts & Sciences Foundation where he produced live concerts, festivals, television programs, records, and Grammy branded educational programs. Berk currently serves as Chairman of the UCLA School of Theater, Film and Television Executive Board, is a member of the USC Rossier School of Education Board and is a voting member of the Academies of Recording, Television, and Motion Picture Arts and Sciences.
About PodcastOne
PodcastOne is a leading advertiser-supported podcast company, offering a 360-degree solution for both content creators and advertisers, including content development, brand integration and distribution. Acquired by LiveOne (NASDAQ: LVO) in 2020, the two entities have subsequently teamed to create a new video podcast (Vodcast) network under the LiveOne umbrella. Amassing more than 2.48 billion downloads per year with 300+ episodes distributed per week across a stable of hundreds of top podcast programs, including influencer talent such as Kaitlyn Bristowe, Steve Austin, Jordan Harbinger, Kail Lowry, Heather Dubrow, The LadyGang, Kevin Connolly, Kevin Dillon, Doug Ellin, Nick Swisher, Michael Irvin, Robert Horry and top-rated true crime shows including Bad Bad Thing, True Crime All the Time Unsolved, This is MONSTERS, Court Junkie, A&E's Cold Case Files, American Nightmare and more. Its shows are distributed across its own platform as well as LiveOne's owned-and-operated channels on mobile, mobile web, desktop and SmartTVs. PodcastOne is the parent company of LaunchpadOne, an innovative self-serve platform developed to launch, host, distribute and monetize independent user-generated podcasts. PodcastOne is the brainchild of Radio Hall of Famer Norm Pattiz, also the founder of Network Radio-giant Westwood One.
About LiveOne, Inc.
Headquartered in Los Angeles, California, LiveOne, Inc. (NASDAQ: LVO) (the "Company") is an award-winning, creator-first, music, entertainment and technology platform focused on delivering premium experiences and content worldwide through memberships and live and virtual events. The Company was awarded Best Live Moment by Digiday for its "Social Gloves" PPV Event, and has been a finalist for 8 more awards, including Best Live Event, Best Virtual Event, Best Overall Social Media Excellence, and Best Original Programming from Cynopsis and Digiday. As of December 30, 2022, the Company has accrued a paid and free ad-supported membership base of 2.7 million**, streamed over 2,900 artists, has a library of 30 million songs, 600 curated radio stations, over 300 podcasts/vodcasts, hundreds of pay-per-views, personalized merchandise, released music-related NFTs, and created a valuable connection between fans, brands, and bands. The Company's wholly-owned subsidiaries include Slacker Radio, React Presents, Gramophone Media, Palm Beach Records, Custom Personalization Solutions, LiveXLive, PPVOne and PodcastOne, which generates more than 2.48 billion downloads per year and 300+ episodes distributed per week across its stable of top-rated podcasts. LiveOne is available on iOS, Android, Roku, Apple TV, Amazon Fire, and through OTT, STIRR, and XUMO. For more information, visit liveone.com and follow us on Facebook, Instagram, TikTok, YouTube and Twitter at @liveone.
Contacts
Press Contacts:
LiveOne

press@liveone.com
LiveOne IR Contact:
(310) 601-2505

ir@LiveOne.com