Kinemetrics Launches OasisPlus to Provide Preparedness, Situational Awareness, Real-Time Response for Hospitals Before, During, After Earthquakes
Seattle Children's Hospital Becomes First Private U.S. Healthcare
Facility to Implement OasisPlus; System Provides Info, Communication,
Reporting for "What's Next" After Earthquake Early Warning
PASADENA, Calif.–(BUSINESS WIRE)–lt;a href="https://twitter.com/hashtag/businesscontinuity?src=hash" target="_blank"gt;#businesscontinuitylt;/agt;–Kinemetrics, Inc., the leader in developing and delivering solutions for
monitoring earthquakes and their effects on people, business and
structures, announced that the Seattle Children's Hospital has become
the first private healthcare organization to implement Kinemetrics'
OasisPlus to provide real-time tools and information needed before,
during and after an earthquake. Combined with advanced seismic
evaluations from partners Reid Middleton, OasisPlus integrates real-time
data processing with emergency response plans.
OasisPlus is a technology platform that allows mission-critical
facilities to prepare response teams and occupants more effectively
before an earthquake, as well as to avoid unnecessary evacuations and
business process interruptions to immediately secure ongoing critical
operations following a seismic event. Better-informed decision-making —
driven by real-time data reported during an earthquake and after the
shaking stops — can deliver continuity of operations and ensure a
coordinated and effective response.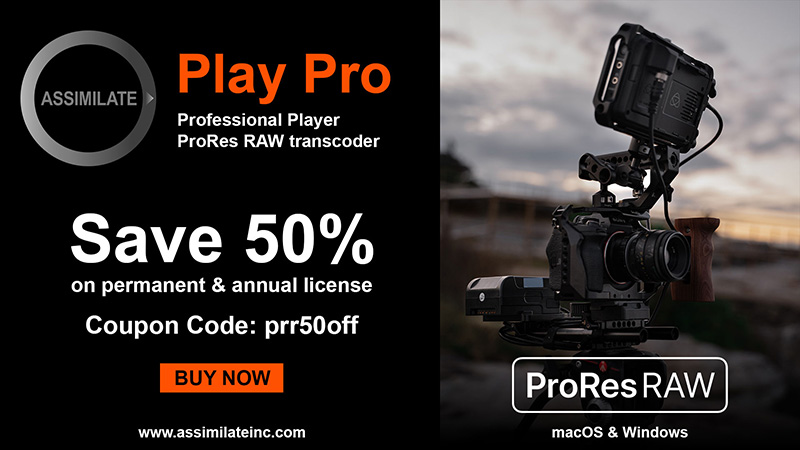 OasisPlus has been designed with this in mind, providing unmatched
situational awareness to decision-makers on site as well as structural
engineers and leadership off-site. Combined with consumer-focused
earthquake early warning, OasisPlus delivers an effective combination to
mitigate the impact of an earthquake.
"Not all earthquakes require extreme response or full evacuation, and
many times the ability to keep patients under care in place —
especially those in ICU settings — can lead to better overall
outcomes," said Ogie Kuraica, president and CEO of Kinemetrics.
"OasisPlus delivers an advanced, proven solution to hospitals and
healthcare facilities that can enable smart, real-time decisions that
take emergency preparedness and disaster recovery to the next level,
providing building occupants and response teams with the information
that they need immediately after the shaking stops."
Seattle Children's Hospital is known as an innovative leader in
pediatric health and wellness, with individual cancer care, intensive
care, cardiac ICU, medical/surgical unit, neonatal intensive care unit
(NICU), psychiatry and behavioral medicine unit and rehabilitation
facilities on their main campus and will play a critical role in
regional post-earthquake recovery. The OasisPlus deployment is another
way that Seattle Children's Hospital is ensuring that they can deliver
their mission of providing hope, care, and cures to help every child
live the healthiest and most fulfilling life possible.
The introduction of the OasisPlus solution into hospitals on the west
coast is a logical expansion to areas that are (or will be) served by
the USGS ShakeAlert earthquake early warning system. What do you do
during and after an earthquake? OasisPlus addresses the need for those
answers within occupied structures. OasisPlus is designed to support
mission-critical organizations including utilities, transportation
systems and educational facilities globally, and notable OasisPlus
deployments include Burj Khalifa, the world's tallest building, and the
Dubai World Trade Center.
Kinemetrics' OasisPlus solution is comprised of four major components:
Advanced sensing technology deployed in the structure that
acquires essential data during shaking.
Performance-based engineering analyses that are guided by
international standards including ASCE 41 to provide meaningful
performance-thresholds to base alert levels. This allows for
conversion of measurement data into actionable information such as the
probability of certain levels of damage at specific locations, and
provides the basis for post-earthquake response actions such as where
to inspect as well as what to look for.
The command console that serves as the two-way information hub
of OasisPlus and provides a high level of situational awareness for
decision-making and response coordination. The command console
includes real-time information from sensors, alert levels for impact
expected in differing parts of the building, occupant check ins,
injury and hazard reports, safety checks and building safety tagging.
A detailed SAFE Report is automatically sent out to designated lists
of recipients (leadership, response team, structural engineering firm,
etc.) and instructions can be sent to mobile app users to better
coordinate response. The command console also provides reports
detailing actions taken during the event for after-action review and
insurance needs.
iOS and Android mobile apps deliver the functionality needed by
occupants and response teams including information on recent
earthquakes, response information and building exit routes. Occupants
can provide real-time, on-the-ground information and check-in, report
injuries or hazards, and receive instructions via the app, simplifying
communication for elevated safety. Response teams can view and perform
safety checks via the app that show up immediately on the command
console to improve response coordination and timing.
For pre- and post-earthquake use, OasisPlus enables administrators to
schedule drills to train and test their emergency procedures, and the
system provides after-action reporting (AAR) for the practice. After an
earthquake, OasisPlus provides detailed reporting of what happened to
assess the effectiveness of emergency procedures and data needed to help
speed recovery for the organization and local municipalities, including
itemization of the results of safety checks, HICS response reporting and
ATC-20 building inspection and tagging.
To find out more about OasisPlus, visit oasisplus.kmi.com,
or contact Kinemetrics' Open Systems and Services Division at sales@kmi.com
or call 626-795-2220.
About Kinemetrics, Inc.
Based in Pasadena, Calif., Kinemetrics is the global leader in products,
technologies and solutions for monitoring earthquakes and their effects
on people and structures. The company, established in 1969 and currently
celebrating its 50th anniversary has innovative seismic networks and
structural monitoring systems that enable business and operational
continuity, providing comprehensive services and solutions that protect
human lives, capital assets and critical infrastructure investments.
Kinemetrics' technology helps scientists and researchers understand our
planet and others, with cutting-edge solutions in the world's tallest
building, the Burj Khaliah, seismic devices powering the backbone of the
ShakeAlert earthquake early warning system, and embedded systems onboard
the InSight lander recording planetary quakes on Mars. For more
information on Kinemetrics visit www.kinemetrics.com.
Contacts
Jim Hughes
FOR KINEMETRICS
323-397-7077
jim@jim-hughes.net