Content Insider #714 – Shuffle
By Andy Marken – andy@markencom.com
"He's not strong on brains. But he's not short on guts, either. He'll learn." – Brad Hawkes, "The Gambler," Ken Kragen Productions, 1980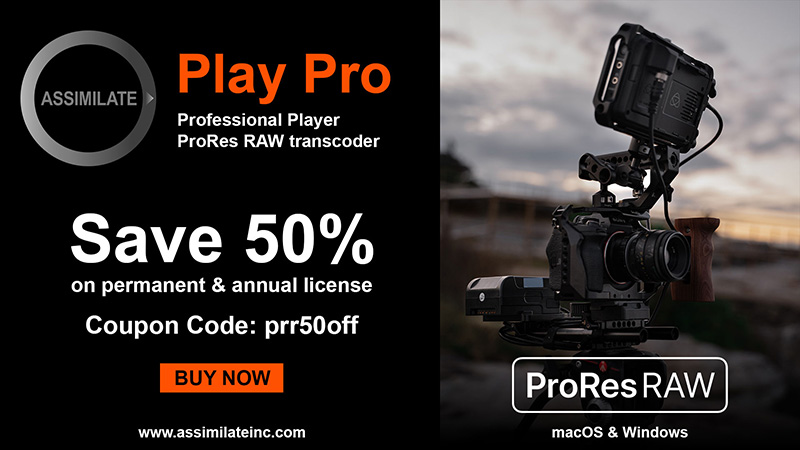 Our daughter surprised us before Christmas saying one of the things she would really like to be "surprised" with was a chess set.
She got the idea for the "gotta have" gift while watching Netflix Queen's Gambit.
She was enthralled with how simple and complex the game was and how Beth (Anya Taylor-Joy) dealt with all of the positive and negative aspects of the game to win.
So of course, she got it, along with some books to help her learn the game the right way — Bobby Fisher Teaches Chess and The Basics of Winning Chess – and she devoured them.
We borrowed the books to brush up on a game we hadn't played since college and then confidently challenged her to a couple of matches. We were resoundingly trounced every time. It was about the same results as when we were in college, but it took longer back then.
The together time reminded us of the importance of focusing and concentrating on the basics while simultaneously planning a variety of alternate future moves because your competition doesn't always do what you think he/she would or should do.
We admit she quickly mastered the fact that winning at chess is about being aware of the total environment and staying flexible … not just focusing on your moves.
It's much the same way in the M&E industry today.
Most producers and shooters focus on creating video stories that entertain, educate, inform people and when they've done that, they know they've won.
Others (a few) are preoccupied on where their project is seen because it proves how their creative work dominates and is a tangible sign of their creative environment.
Having watched filmmaker friends who were overwhelmed with the raw pleasure of seeing their finished film on the big screen, we get it.
We have also seen the unbridled delight creative friends have had when they learn that over a three-week period more than 40M people around the globe had seen the project and the number of viewers was steadily growing.
Would it have been nice to have both?
Sure, but that move was blocked and it changed the entire course of the game … forever!
Christopher Nolan insisted on his move with Tenet and that it had to be seen in a theater.
No Seats – When Warner rolled out Tenet to the big screen, it was confident that people would mob theaters to watch it as they did the rest of Christoper Nolan's monster projects. Either they overestimated the power of their marketing or underestimated consumer's concerns.
AT&T/WarnerMedia didn't think it had any better move because it was taking "advice" from the theater owners and Nolan rather than considering the total environment, all of their options and what other scenarios it should consider for this project and future projects.
So, the bosses said … what the H***.
And we all know how that $200M move played out.
Heck, Niko Caro wanted Mulan to be seen first on the big screen.
Same for Spike Lee with Da 5 Bloods.
Jordan Peele pushed for Antebellum to hit the cinemas first and Aron Sorkin was hoping for The Trial of the Chicago 7 to have a big opening night.
But they agreed with the studios and opted for a move that would put them in front of the greatest number of potential viewers … online where necessary and in theaters where possible.
Most people signed up for the streaming service to be entertained at home and a few sat in theater seats and shared the unfolding stories with themselves.
Already deep in cutting their losses by restructuring everything, slashing payroll and knowing that their most qualified people were already circulating their CVs; Warner's Kilar and his boss, AT&T's Stankey, couldn't afford another bad move with Wonder Woman 1984.
Watching her film shuffled four times on the release calendar because of the pandemic, Director Patty Jenkins said fans come first when it was announced that WW 1984 would debut on HBO Max alongside a limited theatrical launch.
She noted that the time had come to put her personal desires aside saying, "At some point, you have to choose to share any love and joy you have to give, over everything else." She put the viewing decision in the hands of the consumer – sit in a theater with your mask on and distanced friends or in your own living room.
To show her their thanks (since for a short period it made them look like theater huggers and fit into their long range plans) Stankey and Kilar cranked up the quality for her – 4K, Ultra HD, HDR 10, Dolby Vision, Dolby Atmos.
Stankey and Kilar have a lot riding on HBO Max and need to boost subscriptions … quickly.
Staff cuts, organization realignment and content confusion only does so much to pare down the huge debt Randell Stephenson left behind when he bailed/retired.
The exciting content would also help AT&T's broadband and linear video businesses, even though a lot of wired/wireless upgrades came from their DirecTV and U-verse service customers.
Hey, mi pocket es su pocket!
They needed more fuel to fan the flames for HBO Max and not so subtly nudge the industry a little further on its transition path.
Netflix had shown the industry the next phase of video entertainment that people wanted – what they want, when they want it and where they want it (on their screen).
When Covid-19 swept the globe, Universal cracked the time-honored theatrical window.
Disney reinforced the idea that good content is good content and people like having viewing choices–even if it's on (shudder) smartphone screens.
So, Warner/HBO suggested the time was right to plan for the post-pandemic future.
The industry leaders had experimented with D2C streaming for their big-budget movies and had proven that consumers were open to the option.
AT&T/Warner/HBO explained to the owners of empty theaters that only the most ardent movie goers would buy cinema tickets this year and we'll talk about next year … next year.
Maybe, Maybe Not – If you're a theater owner who likes people visiting your seats and buying snacks, then you want/need a theatrical window to produce profits. But if you're a filmmaker, a theater is nice but you want people seeing your creative work.
Given the circumstances, day/date theatrical and streaming releases made sense.
After all, consumer viewing options were dramatically reduced given the devastation of the pandemic, the length of time required to vaccinate 7.8B people on the planet is mind-boggling. So perhaps it's time to give consumers more of a choice in the what, where, when and how of their entertainment.
Rescue – When your boat is sinking in the middle of the ocean, you'll take any helping hand that comes along. After you're safe, you'll worry about your boat.
In other words, day and date release was about the only option cinemas had with no position of strength on the horizon.
All of a sudden Universal's offer for "dynamic windowing" looked like a helluva' sweet deal.
Universal offered a "realistic" windowing deal plus an undisclosed portion of the PVOD income for a "certain period of time."
Today, NATO (National Association of Theater Owners) doesn't want to think about how they went ballistic when Cinemark's Mark Zoradi, AMC's Adam Aron and Universal's chair Donna Langley first announced their revolutionary PVOD deal.
Studios were in awe and skeptical of the potential results.
But with "reasonable" pandemic-tempered ticket sales globally and an estimated $100M in VOD transactions, Langley quickly set about talking to the cinema owners to prove something good could come for all parties if they just had a … conversation.
For Universal, it wasn't just their streaming move, they were planning several moves ahead – theater, PVOD and sales to other studios/services, AVOD, whatever.
It was tough for other studios to strike the same arrangements with AMC, Cinemark and movie chains around the globe because as one studio executive noted, "Universal enjoys 'favored nation status' since it was the first to come to the proverbial table."
And like politicians at a cocktail party, M&E executives may smile and mingle but … they have long memories!
Against the Wind – The M&E industry is struggling to move forward against the strong winds of the pandemic and struggling world economy. Despite minimal visibility, people just keep pressing forward.
Disney, Paramount, Universal, Warner, Columbia, Sony, Dragon, Atopia, Changchung, Wanda, Gaumont, Pathe, Saga, 14 Reels, Balaji and thousands of other studios around the globe have been struggling to regain profits while completely rethinking, reinventing their organizations and focus.
Universal's approach to change has been one that considers its partners while also focusing on the changing consumer demand for enabling people to see a movie in a variety of ways.
Universal's Donna Langley noted that when she was able to take her children to a theater, they often wanted to see it again; and being able to stream the film to their home set was a fast, reasonable way to let them experience the movie again.
AMC's Aron supported Langley's assessment and even (perhaps reluctantly) said that there are and will continue to be times when getting the full theatrical experience isn't possible and that transaction or subscription viewing was a sound alternative.
While Aron signed a one-time agreement with Warner for WW 1984, he felt the company's decision to move of all 2021 films to simultaneous theatrical/streaming release was simply a way for the AT&T subsidiary to have production partners and filmmakers to subsidize the HBO Max startup.
Abruptly making the change "seems" right, given the health of the world today; but what happens when people are sufficiently vaccinated to protect society and folks actually look forward to going out for a special evening?
Will theaters be willing to invite them back with open arms?
Ampere Analysis noted at the end of last year that APAC theater attendance had already begun to rebound but projected that western markets will continue to suffer the after-effects of the pandemic until at least 2022.
And those theaters, as well as their western counterparts, might be less than eager to simply accept the arrangements offered by some studios.
Exhibitors will survive but the relationships will change because fans will be fans.
Studios will have to be creative and open with their partners in meeting their needs.
While the sanctity of the theatrical release window has been discussed and cussed for years, it took the pandemic to force both sides to reluctantly agree that change is in the best interest of the industry and the consumer.
Sure, some people prefer experiencing a movie in a theater.
Relax, Enjoy – With shelter-in-place orders hitting almost everyone around the globe, the easiest way to keep your mind off Covid-19 has been to kick back and enjoy one of hundreds of movies. Streaming content has quickly become an established entertainment habit.
Others prefer and are more comfortable with viewing their entertainment at home.
The number of people (especially growing families) that are satisfied with home entertainment has grown steadily since the early 50s when the TV moved from being a curiosity to becoming a home necessity.
Quality and quantity of content grew with the technology.
VOD and theatrical can coexist.
The content industry has proven that D2C works.
They have even proven that streaming big budget flicks works.
But viewing entertainment is not an either/or decision.
Books still exist and so do a few scattered Barnes & Noble as well as other large and small general/special interest stores.
CDs/records still exist and so do general music stores like Sunrise Records, Sam Goody, Rough Trade, Virgin Records and Tower Records in addition to special interest music outlets.
During the lockdown, people have more quickly made the transition to e-commerce where they can buy physical books, CDs, records and/or e-books and music downloads.
Movies with a Friend – Nothing is more enjoyable than to sit in a movie theater and experience a film the way the shooter wanted you to see/feel it. It's even more fun to share with a friend, even if he's a comfort mate.
Still, there's something that exhilarates a person when they buy a record in a store, search the shelves for something tangible to read or experience a film the way the filmmaker envisioned it … regardless of the obstacles.
PayTV forced/trained people to watch on a specific evening at a specific time or miss "their" show.
VOD freed folks of that "commitment."
Streaming has given folks an overwhelming choice of rich, more diverse content and it's available when you want to watch it.
Contrary to NRG (National Research Group)'s position, watching the tentpole or so-so film at home doesn't diminish the value of the experience.
The value of a video project is in the eyes and minds of people who want to and are willing to pay to watch the content whether it's subscription, ads or premium payment.
Breaking Window – Studios and content owners have long wanted to "adjust" the theatrical viewing window and the pandemic enabled them to not only crack it but in Warner's case, completely break it.
Filmmakers, exhibitors, distributors, and services have to think/plan forward and constantly innovate to stay ahead of the consumer by enticing them with content they couldn't imagine but want to experience.
And in the way they want to experience it.
There are still hundreds of thousands, even perhaps millions, who simply have to go to a movie theater to experience a movie.
And they are again … at their own pace.
Yep, Sorry – Until the pandemic eases up and a significant number of people receive the vaccine, movie viewing in the theater will be difficult for most people for a long time to come.
People got comfortable over the past 10-12 months with their stay-at-home sports, game, music, reading and viewing
But that was when the world was closed!
However, as vaccination protection from Covid-19 increases around the globe, people are yearning for some of their old normal like going to the office to work, enjoying dinner out instead of take-out, watching movies on the big screen.
Organizations that only considered short-term survival and what was good for them may hear former partners and consumers tell them what Brady Hawkes said in The Gambler, "It's fellows like you that give gambling a bad name. Like drunks give drinking."
It's far better to thrive.
And to thrive with style, grace and respect.
Andy Marken – andy@markencom.com – is an author of more than 700 articles on management, marketing, communications, industry trends in media & entertainment, consumer electronics, software and applications. An internationally recognized marketing/communications consultant with a broad range of technical and industry expertise especially in storage, storage management and film/video production fields; he has an extended range of relationships with business, industry trade press, online media and industry analysts/consultants.