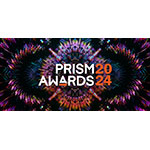 Winning companies will be announced at SPIE Photonics West for new products in biomedical, sensing, quantum, virtual reality, and lasers, as well as the inaugural Catalyst Award
BELLINGHAM, Wash.–(BUSINESS WIRE)–The best of new photonics technologies are among the finalists for the 2024 SPIE Prism Awards. The 27 companies – ranging from emerging innovators to industry stalwarts – selected in nine categories, will be honored during a 31 January gala evening at SPIE Photonics West. The annual event, which will be celebrating its 16th year, recognizes industrial innovation in photonics, honoring companies that are bringing transformative products to market.
Rapidly developing technology areas — encompassing augmented and virtual reality hardware, sensors, quantum, autonomy, and lasers — showcase the range and variety of this year's entries and finalists. Newer companies such as PhotoSound Technologies, ANELLO Photonics, Heliotis, DigiLens, Redback Systems, and Qunnect, will share the stage alongside more established companies such as EKSPLA, TRUMPF, Thorlabs, and ams OSRAM.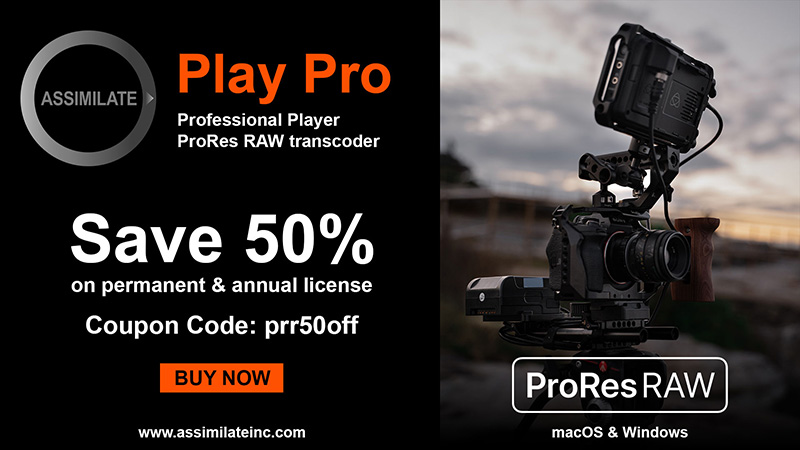 This year, in addition to the regular slate of awards in areas ranging from healthcare and sensing to lasers and quantum, SPIE, the international society for optics and photonics, is introducing the SPIE Catalyst Award. This new recognition honors for-profit companies with specific social or environmentally focused programs that have had significant positive impact, either within their workplace, on society at large, or on the environment. Finalists for the inaugural Catalyst Award are Ball Aerospace, Intel Corporation, and Thorlabs.
"I'm very excited to announce our first Catalyst Award at the 2024 SPIE Prism Awards," says SPIE CEO Kent Rochford. "The Prism Awards recognize the impact that optics and photonics technologies and products have on our lives. The Catalyst Award will recognize the revolutionary change that companies in our industry are driving to improve society through EDI, outreach, and sustainability programs. The optics and photonics industry plays a major role in making the world a better place, and we always appreciate the opportunity to acknowledge the scientists, engineers, and companies that improve our lives in extraordinary ways. I'm looking forward to congratulating all the finalists and winners at our celebration at Photonics West in January."
The Award finalists and their competing products and programs:
AR VR MR
DigiLens Inc., ARGO™
LetinAR, PinTILT™
Porotech, DPT® (DynamicPixelTurning®)
Autonomy
ANELLO Photonics, SiPhOG™ (Silicon Photonics Optical Gyroscope)
Boston Micro Fabrication (BMF), microArch S350
Santec, Wafer Thickness Mapping System TMS-2000
Biomedical
JenLab GmbH, MPTcompact
Ondine Biomedical Inc., Steriwave® nasal photodisinfection
PhotoSound Technologies Inc., MoleculUS
Cameras and imaging
Heliotis AG, heliCam C4
Optotune Switzerland AG, ELM-75
Thorlabs, Inc., Prelude® Functional Imaging Microscope
Lasers
EKSPLA, FemtoLux 30
inPhocal, PHOC-1
TRUMPF, TOP Cleave 3D
Quantum tech
AUREA Technology, GIGAXEA GHz photon detector
Qunnect, QU-APC
Ushio Inc., HL70021DG and HL70031DG
Sensors
ams OSRAM AG, TCS3530 True Color Sensor
Pixel Photonics GmbH, WI-SNSPD (Waveguide-Integrated Superconducting Nanowire Single Photon Detector)
Scantinel Photonics GmbH, Scantinel X-One
Software
Frenel Imaging, TPiCORE©
LightTrans International GmbH, VirtualLab Fusion – Distributed Computing Package
PlanOpSim, PlanOpSim
Test and measurement
LithOptek LLC, CDOP (CD-Optimizer)
Redback Systems Pty Ltd., RS10k
Persistence Data Mining, Inc., Soilytics®
Catalyst
Ball Aerospace, GEMS (Geostationary Environmental Monitoring Spectrometer) and TEMPO (Tropospheric Emissions: Monitoring of Pollution)
Intel Corporation, Quick Start Semiconductor Technical Training program and Relaunch Your Career career-returning program
Thorlabs, Inc., Thorlabs Mobile Photonics Lab Experience
For more information on the Prism Awards — and to buy tickets for the 16th annual gala celebration — please visit the official website: www.photonicsprismaward.com.
About SPIE
SPIE, the international society for optics and photonics, brings engineers, scientists, students, and business professionals together to advance light-based science and technology. The Society, founded in 1955, connects and engages with our global constituency through industry-leading conferences and exhibitions; publications of conference proceedings, books, and journals in the SPIE Digital Library; and career-building opportunities. Over the past five years, SPIE has contributed more than $22 million to the international optics community through our advocacy and support, including scholarships, educational resources, travel grants, endowed gifts, and public-policy development. www.spie.org.
Contacts
Daneet Steffens

Public Relations Manager

daneets@spie.org
+1 360 685 5478

@SPIEtweets