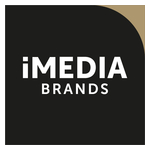 Transaction to be Consummated Through Court-Supervised Process
Company's Operations Will Continue Uninterrupted
MINNEAPOLIS–(BUSINESS WIRE)–Global media company iMedia Brands, Inc. (the "Company" or "iMedia") (NASDAQ: IMBI, IMBIL) today announced that it has entered into an asset and equity purchase agreement (the "AEPA") with an affiliate of RNN National Media Group ("RNN"), a privately owned portfolio of independent broadcast assets and production and distribution capabilities, to sell substantially all of the Company's assets, including its ShopHQ Networks, 1-2-3.tv, iMDS, J.W. Hulme, and Christopher & Banks businesses for approximately $50 million of transaction value, plus the assumption of certain liabilities, contracts and ongoing expenses.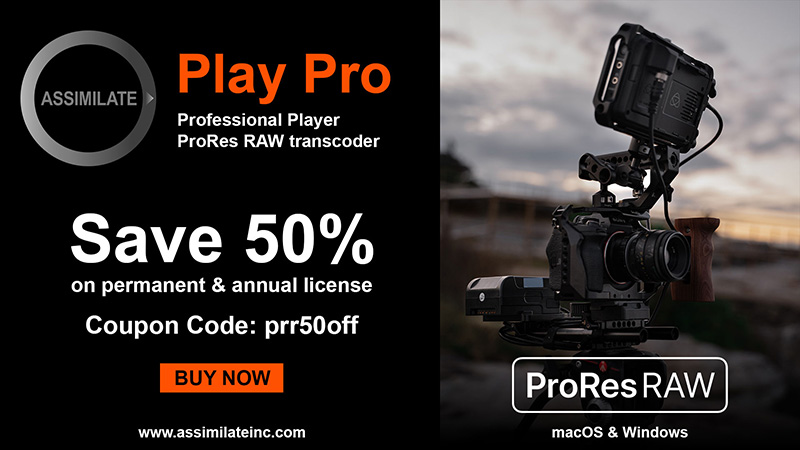 The Company intends to effectuate the transaction with RNN through its ongoing Chapter 11 cases in the U.S. Bankruptcy Court for the District of Delaware (the "Bankruptcy Court") pursuant to Section 363 of the U.S. Bankruptcy Code.
"We are excited to announce this major transaction, which will provide the company with the platform to grow and build value for all of our stakeholders," said James Alt, Chief Transformation Officer of iMedia. "RNN is the ideal partner to position iMedia for its next growth phase and we look forward to being a part of RNN's suite of broadcast assets and providing our valued customers the assortment of brands they're looking for through engaging and informative content. Our employees, vendors, partners, and hosts remain our priority as we work together to position the business for its next chapter."
"Today's announcement will position iMedia to continue serving our dedicated customer base as we strive to capitalize on the convergence of entertainment, ecommerce, and advertising," said Tim Peterman, Chief Executive Officer of iMedia. "RNN's television platform in the U.S., together with its culture, reputation, and expertise, provides a strong partner for our company."
"RNN is excited to acquire iMedia Brands, its assets, and its talented staff," said Richard E. French, Jr. President and CEO of RNN. "As an incredibly important player in the retail space with strong customer relationships, iMedia is poised for unprecedented success as part of the RNN portfolio. We look forward to working with iMedia's partners to continue providing desirable products to customers well into the future."
The proposed transaction, which remains subject to higher or better offers, will be implemented pursuant to the terms of the AEPA and is otherwise expected to close in August 2023. The AEPA is subject to certain customary closing conditions, including approval of the Bankruptcy Court.
In connection with the proposed transaction, the Bankruptcy Court approved $15 million in new debtor-in-possession financing from certain of the Company's existing secured lenders and RNN. The new financing, together with cash generated from ongoing operations, will provide sufficient liquidity to support the Company's operations during the sale process. iMedia has also received the Bankruptcy Court's approval of a number of customary motions to continue supporting its operations during the Chapter 11 cases, including the continued payment of employee wages and benefits and normal programming on its networks without interruption, and other relief measures customary in Chapter 11 cases.
Additional information regarding the Company's Chapter 11 process is available at cases.stretto.com/iMediaBrands. Stakeholders with questions may call the Company's Claims agent Stretto at (855) 794 – 3801 (U.S.) or (949) 340 – 0398 (outside the U.S. or Canada), or email at Teamimedia@stretto.com.
Due to the pending asset sale and related court proceedings, the Company has suspended its earnings calls and future investor conference participation. iMedia will use its SEC filings and press releases for its updates for the foreseeable future.
Ropes & Gray LLP and Pachulski Stang Ziehl & Jones LLP are serving as legal counsel, Lincoln International LLC is serving as investment banker, Huron Consulting Group is serving as financial advisor, and C Street Advisory Group is serving as strategy and communications advisor to the Company. Fried, Frank, Harris, Shriver & Jacobson LLP and Morris, Nichols, Arsht & Tunnell LLP are serving as legal counsel to RNN.
About iMedia Brands, Inc.
iMedia Brands, Inc. (NASDAQ: IMBI, IMBIL) is a global media company capitalizing on the convergence of entertainment, ecommerce, and advertising. The Company owns and operates four television networks, which are ShopHQ, ShopBulldogTV, ShopHQHealth and 123tv. ShopHQ, the company's flagship television network with a thirty-year history, is nationally distributed in the U.S. to over 90 million homes via its affiliation agreements in cable, satellite, and broadcast, and reach viewers through its social platforms and its OTT App on Roku, Apple TV, Amazon Fire and Samsung Smart-televisions.
About RNN
RNN is a privately held portfolio of independent broadcast assets and production/distribution capabilities headquartered in Rye, NY. In 1993 RNN was established with a single broadcast station in New York's Hudson Valley, reaching less than 250,000 homes. Over the subsequent years, RNN has grown to own the largest group of independent broadcast stations in the United States reaching one third of US TV Households and owning ten TV stations in eight of the top ten television markets. The station group reaches over 20 million cable and satellite households and over four million over the air only households.
Safe Harbor Statement under the Private Securities Litigation Reform Act of 1995
This document contains certain "forward-looking statements" within the meaning of the Private Securities Litigation Reform Act of 1995. Any statements contained herein that are not statements of historical fact, including statements regarding anticipated timing of filings with the SEC are forward-looking. The Company often uses words such as anticipates, believes, estimates, expects, intends, seeks, predicts, hopes, should, plans, will, or the negative of these terms and similar expressions to identify forward-looking statements, although not all forward-looking-statements contain these words. These statements are based on management's current expectations and accordingly are subject to uncertainty and changes in circumstances. Actual results may vary materially from the expectations contained herein due to various important factors, including (but not limited to): variability in consumer preferences, shopping behaviors, spending and debt levels; the general economic and credit environment, including COVID-19; interest rates; seasonal variations in consumer purchasing activities; the ability to achieve the most effective product category mixes to maximize sales and margin objectives; competitive pressures on sales and sales promotions; pricing and gross sales margins; the level of cable and satellite distribution for the Company's programming and the associated fees or estimated cost savings from contract renegotiations; the Company's ability to establish and maintain acceptable commercial terms with third-party vendors and other third parties with whom the Company has contractual relationships, and to successfully manage key vendor and shipping relationships and develop key partnerships and proprietary and exclusive brands; the ability to manage operating expenses successfully and the Company's working capital levels; the ability to remain compliant with the Company's credit facilities covenants; customer acceptance of the Company's branding strategy and its repositioning as a video commerce Company; the ability to respond to changes in consumer shopping patterns and preferences, and changes in technology and consumer viewing patterns; changes to the Company's management and information systems infrastructure; challenges to the Company's data and information security; changes in governmental or regulatory requirements; including without limitation, regulations of the Federal Communications Commission and Federal Trade
Commission, and adverse outcomes from regulatory proceedings; litigation or governmental proceedings affecting the Company's operations; significant events (including disasters, weather events or events attracting significant television coverage) that either cause an interruption of television coverage or that divert viewership from its programming; disruptions in the Company's distribution of its network broadcast to customers; the Company's ability to protect its intellectual property rights; the Company's ability to obtain and retain key executives and employees; the Company's ability to attract new customers and retain existing customers; changes in shipping costs; expenses related to the actions of activist or hostile shareholders; the Company's ability to offer new or innovative products and customer acceptance of the same; changes in customer viewing habits of television programming; logistics costs including the price of gasoline and transportation; and the risks described from time to time in the Company's reports filed with the SEC, including, but not limited to, the Company's most recent annual report on Form 10-K, quarterly reports on Form 10-Q, and current reports on Form 8-K. Investors are cautioned not to place undue reliance on forward-looking statements, which speak only as of the date of this announcement. The Company is under no obligation (and expressly disclaims any such obligation) to update or alter its forward-looking statements whether as a result of new information, future events or otherwise.
Contacts
Investors:
Ken Cooper

kcooper@imediabrands.com
(952) 943-6119
Media:
C Street Advisory Group

imedia@thecstreet.com