Content Insider #730 – Hands Played
By Andy Marken – andy@markencom.com
"Heisenberg's uncertainty principle. Heisenberg noted that the act of observation will effect the observed; in other words, when you watch something, you change it." – Charlie Eppes, Numbe3s, Paramount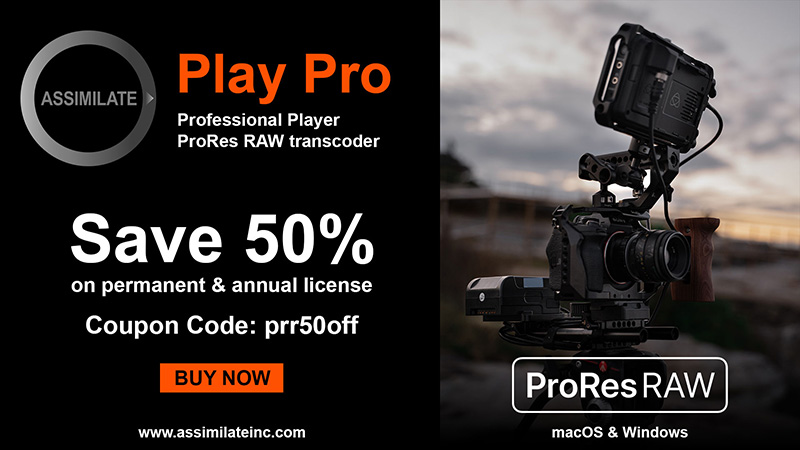 O.K., the year hasn't been everything we planned for; but to paraphrase Rick's farewell to Ilsa, "We'll always have Amsterdam."
Yes, the content industry had a second rough year, but folks have been creative in developing tools and technology to help production, post, distribution people deliver entertainment to theaters, homes and individuals.
According to NATO (National Association of Theatre Operators), theater owners put a positive twist on tentpole ticket sales and we heard things like,"See, people are rushing back as fast as they can to be alone together."
Then, folks stepped back and the theaters/studios had to … adjust.
Studios juggle things the best they can to optimize their investments with varying degrees of global theatrical windows, PVOD, SVOD offerings and creative marketing. And accounting people make them look brilliant.
Theatrical people use gross sales–seats in seats.
Networks, streamers use Nielsen-like numbers to show subscription growth no one really understands.
But streamers also amass more data about what/why people pick a video story, how/where they watch it and lots more to use for … tomorrow.
Through it all, the industry loves to proclaim content is king.
Yes but…
The consumer is still cautious in making the small decisions – where, when, how the family will spend its entertainment dollar.
BUT again!
Top Dog – The king may be content but it's data that is Zeus–the one who sets forth all the rules.
Data sets the rules that the complete M&E industry has to follow.
Viewers that understood these rules aren't really sharing and attendees at the Amsterdam IBC conference will spend a lot of time learning how they can develop – and use – all of the data that has been and is being captured!
After 2020 and for most of this year, it seems like it was years ago theaters and studios would report their global box office grosses, touting them when they were big and explaining them away when they were modest.
TV showrunners would stay up until the networks reported their daily ratings to see if they still had a job.
To validate investments producers, advertisers would pour over Nielsen reports to ensure they were reaching the audience numbers they needed.
Now that digital content is streamed, content owners/services have almost an embarrassment of information derived from data.
Helping Decisions – Even with all of the data at hand, Netflix has made content mistakes, but their use of data (and the results) has been a key decision tool among studios, content investors and content owners around the globe.
Netflix shares a little of their audience information (very little) and regularly reports how many folks watched two minutes of their movies/shows.
The company has tons of subscriber information that they use internally to grow their subscriber base globally, shape new shows and recommend other projects to keep viewers connected with them.
The rest of the SVOD herd – Disney+, Hulu, Amazon, HBO Max, Apple, Peacock, Paramount+, Britbox, Acorn, Shudder, Joyn+, Salto, Canal+, TVN, Bitedance, Vidio, Kakao, Stan and more – are usually less than transparent.
Disney+ made a bold move mid last year by telling the world that Black Widow had garnered $60M in online sales in addition to nearly $160M in box office sales.
People screamed, cheered, and then sued – depending on where they were in the food chain – the results.
NATO was far from happy when WarnerBros' Jason Kilar told the industry mid-way through 2020 they were going to release their slate of films simultaneously in theaters and over HBO Max through the end of last year.
He escaped continued wrath by not telling folks how many new subscribers they added with each new release.
None of the streaming services share their subscriber data because it is – maybe – more valuable than the content people watch.
Meanwhile, third-party data sources work hard to gather the information to give people a hint as to what they should consider viewing and the general performance/growth of the individual services.
Digital Tracking – Since content travels on the digital highway, services can track project viewing, acceptance and growth accurately, helping streamers keep track of winners and missteps.
One we like is JustWatch, a free streaming guide, that helps people find their favorite movies and shows online amid the dizzying array of paid, free, ad-supported, rental and purchase offerings.
If you're willing to add another subscription fee to your budget, you can also consider Parrot Analytics (for audience "demand"), Antenna (for user sign-ups and churn) and Nielsen (for viewership).
Data Behind Data – While raw streaming data can be readily seen and tracked; only a small portion of data streamers and studios can use in creating content that will resonate with the organization's present and potential audience.
All of the services are good for their target audiences – consumers, streamer/studio executives and advertisers.
But they only look at the tips of the audience icebergs.
The useful information is below the surface.
Their weekly/quarterly reports are based on how the movie or show did over the past week or during its run so the streamer/studio can promote records and successes … all without substantive data or information.
Netflix brags about the record number of people who watched for two minutes.
Disney, Universal and others point to how many people paid to stream a movie at home.
The providers and analysts even point out how many cheap folks borrowed the video story – and a lot of malware – from "helpful" torrent pirate sites.
Author's note: some rationalize it as a marketing expense, but we don't buy it … stealing is stealing!
Noisy Environment – In the entertainment industry, every theater, streamer, studio and outlet competes for consumer attention–not just against others in their segment but against every other source because people's time is finite.
None of this above the waterline information tells Wall Street – or competitors – what they really want to know … how they're investing in their business.
Studios and streamers want to know how long and where the viewer watched the movie/show and how many watched the complete project.
They need to know how many new viewers the project added to their overall subscription base and how many households they kept who were on the verge of cancelling.
Thanks to our digital world, it's all there – and more – in growing data vaults.
And that's what attendees will be spending a lot of time discussing at this year's IBC.
The days of Quentin Tarantino, Christopher Nolan, Steven Spielberg, James Cameron, J.J. Abrams, Peter Jackson or anyone getting a near blank check for a new, fresh idea is now part of the industry's rich history.
The rich story creatively produced and posted is still important but it's shaped, refined, tuned by a huge sea of data.
Greenish – Getting approval on a project, even with the best data, analysis and decision guidance doesn't automatically ensure the visual story will be wildly profitable. Sometimes, stuff just happens.
Even after a project is greenlighted, segments and scenes are tested to optimize audience appeal.
But for studios/streamers, that's only half the battle because today, it provides limited assurance of profitable success of one film/show; and they can't afford "hit and run" subscribers who watch one video story and run for the door.
Even with 300 U.S. streamers and 2800+ globally, streaming video is still in its infancy has more to learn, more to gain.
The market is big – $94B by the end of 2025 – but it isn't without it's limits.
There are 121M TV households in the U.S., 1.4B worldwide and 298M smartphone users in the Americas, 3.8B worldwide.
That's it!
No one gets even 50 percent of the market because they are competing not just against other streamers but as Netflix recently said in their earnings call; they also compete against YouTube, TikTok, Instagram, Spotify, Snap, Twitter and gaming apps like Fortnite.
User/subscriber time isn't infinite!
Netflix – and its competitors – want to gobble up as much of that time as possible.
The next phase of growth for next-gen streaming platforms in the future has to go beyond playback.
Streaming subscriptions are relatively inexpensive, but customer acquisition is costly and with the exception of a few very good AVOD services – IMDbTV, Pluto, Tubi, Xumo, Hotstar, Voot, Youku, iQiyi, Tencent, and new entry ShortsTV along with others – certain streaming services have thus far chosen not to draw on ad revenues that enriched pay TV.
Fickle Viewers – Streamers offer the best visual story possible to attract subscribers with the idea that they'll continue watching the service so they can make a decent profit. Sometimes they mess things up.
Deloitte reported earlier this year, 62 percent of SVOD users signed up to watch a specific show, then cancelled.
And 43 percent of the new subscribers canceled the same day.
Those streamers lost money … lots of money.
To reduce the churn, several IBC sessions will be exploring old/new basics such as treating subscribers as valued members of a special club.
That means specialized privileges and personalized attention, which is increasingly easy using the data the subscriber provided.
"Streaming services have grown to understand that they're now not simply in the entertainment business…they're in the customer service business," said Allan McLennan, CEP/Media, Head of M&E North America for Atos, as he planned out his 10th IBC schedule.
More than Cost – The monthly charge is certainly important to streaming subscribers, but other areas that deliver value are more important.
"Too many industry executives get so involved with the tactical specifics that they forget the content consumer has come to them to watch is the reason that they're participating in this industry, not the producers, talent or awards," he continued. "All of those other things are great fringe benefits."
McLennan emphasized that it takes a lot of work to make services simple, easy to use, stable and more inclusive.
Instead of focusing solely on developing/delivering new content, streaming services are beginning to be more proactive with their digital marketing assets (.coms, social media platforms, mobile apps) in order to build a stronger franchise for their IP (intellectual property).
Building communities around content and watercooler space around successful projects such as Mandalorian, Stranger Things, The Queen's Gambit, Ted Lasso, Justice League, Dr. Who, Loki, Star Wars and even secondary video stories, leverage their friends and family to increase stickiness and help reduce churn.
Another straightforward solution was to extend the community life of an IP-delivered piece of content by taking advantage of unseen, unused content that may already sit in the studio's/streamer's library.
As Tom Coughlin, of Coughlin Associates, noted in the latest M&E Storage Report, producers increasingly shoot more content than they use on the final project.
Added Benefits – Whether it's a movie or show, the production crew captures a lot more scenes and action which can be quickly and easily turned into content that can keep viewers interested and involved to help them feel like value-plus insiders.
Think how easy and economical it would be to post outtakes, producers' cuts, bloopers and behind the scenes content for subscribers to rummage through and share with friends/family.
It's also an opportunity for streamers and content owners to take advantage of watch party activities which began last year.
According to research firm Maru/Matchbox, almost one-fifth of adults 18 and older took part in watch parties and two-thirds of the hosts said they had one in the last month.
Increasingly, streaming viewers want something beyond passively watching new content the same way they did with pay TV.
Good digital content left on the virtual digital cutting floor has value.
"One of the shifts you'll start seeing is content providers are beginning to expand their relationship with their audience," McLennan noted.
"Disney did it with Mandalorian by enabling viewers to buy characters like Baby Yoda from the Disney store and Netflix has been doing the same with their Netflix merchandise store," he added.
He emphasized that moves such as these are designed to engage subscribers, extend the relationship and yes, provide them with data to develop new content well beyond what yesteryear's Nielsen and broadcast TV ratings are able to provide.
As Charlie Eppes said in Numb3rs, "Something this complex needed to be checked and rechecked."
Franchised blockbusters will continue to be a vital fixture in the theatrical release schedule but the real growth for the content creation industry will emerge from the data the subscriber leaves behind when she/he plops on the couch to watch on their big screen or catch up on their iPhone.
Wall Street will continue to focus on film ticket sales and quarterly subscription numbers, but the real growth will come to those content creators/streamers that develop strong social activity around the original content–globally and locally.
No, it's not as glamorous as the old Hollywood; but the data consumers leave behind is clearly helping streamers understand their viewers and provide a better and continually evolving experience.

Andy Marken – andy@markencom.com – is an author of more than 700 articles on management, marketing, communications, industry trends in media & entertainment, consumer electronics, software and applications. An internationally recognized marketing/communications consultant with a broad range of technical and industry expertise especially in storage, storage management and film/video production fields; he has an extended range of relationships with business, industry trade press, online media and industry analysts/consultants.