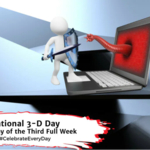 Happy 3-D Day! Get Out Those 3D Glasses, and Let the Festivities Begin
To mark this special day, we go deep to highlight the latest and most technically advanced 3D filmmaking project to date.
TIBURON, Calif.–(BUSINESS WIRE)–Karen Moltenbrey, editor in chief at Jon Peddie Research (JPR), penned an article for March 21, 2023, about National 3-D Day, founded by 3-D Space in 2020 to recognize the history and resurgence of 3D technology. It is celebrated on the third day of the third full week of the third month, naturally. Last year, Jon Peddie Research celebrated 3-D Day with an article that took the audience through the extensive history of stereo 3D. This year, JPR is observing the occasion with a deep dive into the work for the Oscar-winning Avatar: The Way of Water, which has established a new pinnacle in stereo 3D filmmaking.
JPR's guide on this journey is Sam Cole, associate visual effects supervisor at Weta FX, who took JPR behind the scenes of how stereo 3D was used to immerse viewers into the unique world of Avatar: The Way of Water.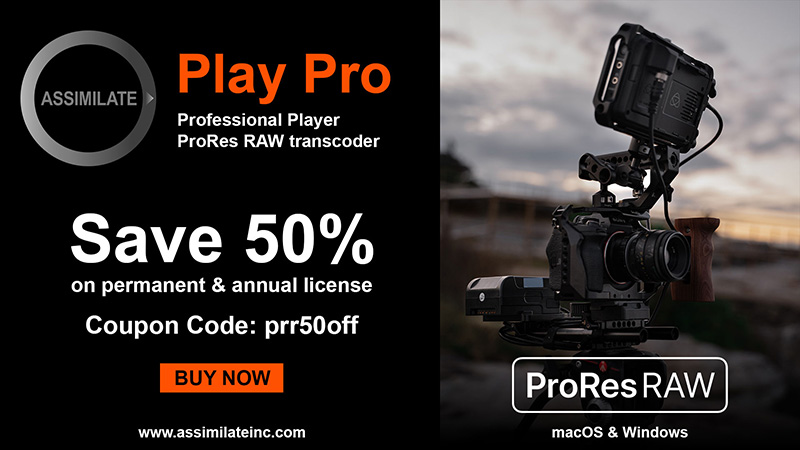 From the outset, Weta FX partnered with Lightstorm Entertainment on the film, collaborating on new technology and techniques to fully realize director James Cameron's vision. So, in addition to creating the flora and fauna of Pandora, Weta forged new developments for water in the sequel—no easy feat by any means.
Avatar: The Way of Water once again drew people back to the theater, providing them with a sophisticated stereo 3D experience. Stereo 3D has evolved greatly over the past decades, especially since audiences last visited Pandora. It is apparent that neither Cameron and Lightstorm nor Weta have rested on their laurels as they strived to present something innovative and new for the return visit to this wondrous world.
As Cole pointed out, the stereo in the Avatar sequel is more immersive than anything previous, and that's because filmmakers including Weta have much more experience with the genre and are able to make more enlightened and informed choices that draw the audience in, provide a better sense of depth, "and essentially make the cinema disappear and place people in that world."
Laser projection and brighter projection, along with the increased quality of 3D glasses, have improved the stereo picture to where every seat in a theater provides good stereo viewing. "Films mastered for high dynamic range and projected using the latest technologies look amazing in stereo 3D—bright, clear, and with amazing color," said Cole. Avatar: The Way of Water is a perfect example of that.
In terms of the visual effects, Cole noted that the software, pipelines, and processes are more advanced, more mature, and faster today than they were even just a few years ago.
However, that does not mean the process was easy. And with many shots involving digital water, the work became even more challenging. As a result, a plethora of new tools at Weta and Lightstorm were created to achieve the desired results for the VFX and stereo 3D in the film.
In the story "Avatar: The Way of Water redefines stereo 3D and VFX," on the Jon Peddie Research (www.jonpeddie.com) news site, JPR pulled back the curtain on the specific innovations and technical work that have enabled the film to set a new bar for stereo 3D.
Today, on National 3-D Day, celebrate by learning about those innovations. Stereo 3D continues to get better and better, thanks to innovators like Cameron and Lightstorm, as well as Weta. And it's the audience who can reap the benefits of their work. So, keep the celebration going. Go to the theater and watch Avatar: The Way of Water in stereo, and see for yourself how this medium can take entertainment to a new level.
Learn more about the trends shaping and driving the digital content creation market with Jon Peddie Research's comprehensive 2023 DCC report.
About Jon Peddie Research
Dr. Jon Peddie has been active in the graphics and multimedia fields for more than 30 years. Jon Peddie Research is a technically oriented multimedia and graphics research and consulting firm. Based in Tiburon, California, JPR provides consulting, research, and other specialized services to technology companies in various fields, including graphics development, multimedia for professional applications and consumer electronics, high-end computing, and Internet-access product development. JPR's CAD market report has been published since 2000. As a result, it comes with a strong historical perspective as well as current data on the rapidly changing CAD industry. The 2022 report provides information on market segments, individual company market shares, new workflows, and new players.
Contacts
Company Contacts:

Jon Peddie, Jon Peddie Research 415.435-9368

jon@jonpeddie.com
Robert Dow, Jon Peddie Research 415.435-9368

robert@jonpeddie.com
Media Contact:
Carol Warren, Antarra Communications 714.890.4500

cwarren@antarra.com