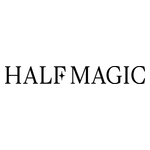 New Capital to Fuel Domestic Growth for both HBO and A24's Euphoria-Inspired HALF MAGIC Makeup Line
NEW YORK–(BUSINESS WIRE)–HALF MAGIC, a vegan, cruelty-free, and transformative makeup brand from the imagination of Donni Davy, the renowned head makeup artist from HBO's Euphoria, announces today the closing of its investment round led by premier consumer investor Alliance Consumer Growth ("ACG"), with significant participation from A24, Imaginary Ventures, and Access Entertainment. Funds will be allocated toward supporting notable growth year over year, including fueling expansion via the brand's inaugural debut in brick-and-mortar retail set for later this year. Through its innovative approach, HALF MAGIC brings forth a mesmerizing fusion of beauty and entertainment through the empowering influence of makeup.
Two-time Emmy award-winning makeup artist Donni Davy is credited by Vogue with sparking a "Gen Z Beauty Movement" that shows no signs of slowing down. With #euphoriamakeup sitting at 2.5 billion views on TikTok, Davy launched HALF MAGIC in 2022 in response to the enormous impact #euphoriamakeup had on pop culture. "Half Magic is the answer to countless DMs asking me how to layer glitter and color," says Davy. "I wanted to provide fun, user-friendly products and tools all in one place for people to not just create the looks I'm known for, but also to bring a little sparkle and joy into every day." The brand is poised to deploy the newly raised capital toward growing brand awareness and bringing more innovative products to market. Continuing to fuel its 2023 300% year-over-year growth projection, HALF MAGIC sets impressive sights by bringing TikTok's favorite brand into a nationwide retail partner for the first time this summer to encourage self-creativity in everyday makeup routines.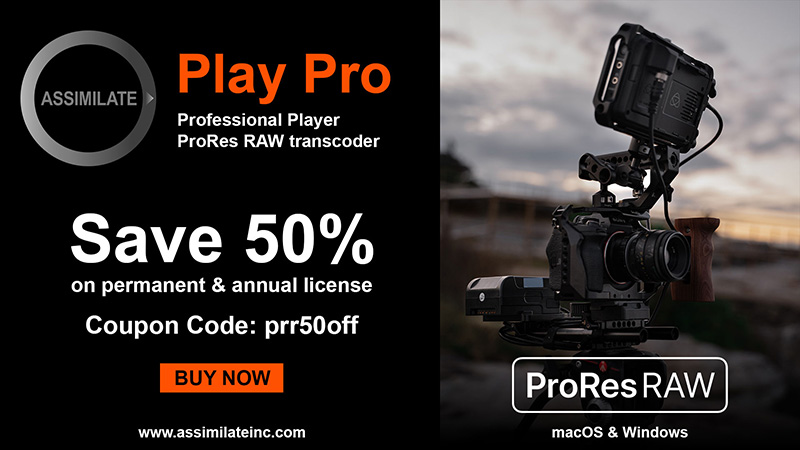 "It's incredibly fulfilling to witness our iconic, viral products like Magic Flik liquid eyeliner pen and the wing guide makeup tool, Wing Magician, attracting new Gen-Z users across digital platforms by actually making makeup easier," said Michelle Liu, General Manager of HALF MAGIC. "As we envision the future, the unique range of shades and remarkable versatility of our products will continue to fuel captivating content creation and engagement. We are thrilled that our trusted investment partners share our unwavering belief in the power of our products. With their invaluable support, we are poised to spread a touch of magic around the world, expanding from D2C to the world of retail (where our fans will be able to test products in person) for the first time, all the while ensuring that everyone's makeup bag always holds a sprinkle of enchantment."
Built on the concept of "approachable artistry," HALF MAGIC builds its product innovation on simplifying the artistry experience and stepping into a dimension where makeup becomes an exhilarating journey. By effortlessly fusing the realms of beauty and entertainment, HALF MAGIC bridges the gap between fantastical makeup and the makeup worn in everyday life. The brand is fun and inviting; easy-to-use for newbies, with innovative, performance-based formulas that even professional makeup artists can appreciate. HALF MAGIC seeks to empower consumers to celebrate their unique beauty, embrace individuality and experience the transformative power of makeup as a means of self-expression; whether it's a bold lip color that evokes a sense of drama or a glittering rhinestone that sparks excitement.
"We are thrilled to be part of this exciting era in the makeup and beauty industry, and we take immense pride in backing HALF MAGIC. The brand sets a new standard for excellence, surpassing others in the industry by offering unparalleled formulas at an incredible value and the ability to resonate with trending demographic forecasts," said Julian Steinberg, Managing Partner of ACG. "It is with great enthusiasm that we join forces with the exceptional management team to revolutionize Gen-Z beauty and become this generation's leading artistry beauty brand. Together, we aim to disrupt the market and redefine what it means to express oneself through makeup."
For more information, follow the brand online at www.halfmagicbeauty.com on Instagram and TikTok.
About Half Magic Beauty
From the imagination of Emmy award-winning makeup artist Donni Davy — the artist behind the global beauty cultural phenomenon of Euphoria — HALF MAGIC lets you wear your heart on your face and embody every version of you. Co-created by A24, Donni Davy, and the creators of Euphoria, HALF MAGIC is for makeup extroverts and introverts, newbies and pros, young and old. Intensely saturated pigments in bold mattes and multidimensional shimmers inspire creativity for an eye-catching blast of color or a simple, subtle pop of glitter. All you need is a mirror and your creativity. Whether you follow the rules or break them, you're the other half of this magic. Vegan and cruelty-free.
About ACG
Alliance Consumer Growth ("ACG") is a leading growth equity fund providing capital and value-added partnership to the most promising emerging consumer product and retail brands. Notable brands that ACG successfully partnered with as an early investor include OUAI Haircare (later acquired by Procter & Gamble), Milk Makeup (later acquired by Waldencast), Tata Harper (later acquired by Amore Pacific), Pacifica Beauty, SuperOrdinary, Nudestix, iNNBeauty Project, Harry's, SKIMS, Herschel Supply Co., Shake Shack (later completed an IPO as NYSE: SHAK), Babyganics (later acquired by SC Johnson), barkTHINS (later acquired by Hershey's), Krave Jerky (later acquired by Hershey's), and Suja Juice (later acquired by CocaCola), among many others. ACG has offices in New York City and Los Angeles. For more information, please visit www.acgpartners.com.
About A24
A24 is the global entertainment company behind this year's historic Academy Award-winning film Everything Everywhere All At Once and critically acclaimed TV series Beef on Netflix. Founded in 2012 and based in NY, LA and London, A24 has built a premium library of 110+ films including Hereditary, Moonlight, Lady Bird, Uncut Gems, Spring Breakers and 30+ TV shows including Emmy-winning series Euphoria and Golden Globe-winning series Ramy. A24 has expanded its global footprint and scope of projects around the world including ventures like 2AM, Half Magic, the acquisition of the off-broadway theater Cherry Lane and joint music venture gamma with Apple and Larry Jackson. Current and upcoming projects from the studio include Past Lives from Celine Song, The Iron Claw from Sean Durkin starring Zac Efron and Jeremy Allen White, Mother Mary from David Lowery starring Anne Hathaway and Michaela Coel, Dream Scenario from Kristoffer Borgli starring Nicolas Cage, Underrated documentary starring Stephen Curry, The Zone of Interest from Jonathan Glazer, The Sympathizer from director Park Chan-Wook starring Robert Downey Jr. and The Idol from the creators of Euphoria starring Abel "The Weeknd" Tesfaye and Lily-Rose Depp.
About Access Entertainment
Access Entertainment is a division of Len Blavatnik's Access Industries. It is led by Danny Cohen, former Director of BBC Television. Access Entertainment invests in feature films, television, live theatre, the creator economy, the visual arts and gaming. Recent film investments include 'The Zone of Interest' which won the Grand Prix Prize at this year's Cannes Film Festival, and 'Iron Claw' starring Zach Efron, Jeremy Allen White and Lily James which will debut later in 2023. Blavatnik and Cohen also serve as Executive Producers on Oscar-winning Edward Berger's next movie, 'Conclave'. Access Entertainment's corporate investments include film and television studio A24, Europe's fastest-growing company Tripledot Studios, creator economy leader Spotter, and a new immersive arts' experience launched in collaboration with David Hockney.
About Imaginary Ventures
In 2018, Natalie Massenet and Nick Brown launched Imaginary Ventures to invest in the tech-enabled brands and platforms that are changing the way we live by providing best-in-class products and experiences. IMAGINARY is a dynamic ecosystem of brands, forging meaningful partnerships and fostering symbiotic relationships within their portfolio, going beyond capital to provide strategic and operational support to drive profitable businesses with staying power. The firm is headquartered in New York and currently has over $1 Billion under management.
Contacts