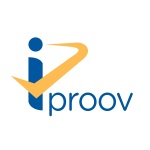 Eurostar Rolls Out 'SmartCheck' Facial Biometric Check-In System Providing Contactless Solution at London St Pancras International
iProov helps Eurostar speed up and streamline the travel process
LONDON–(BUSINESS WIRE)–Eurostar Group, the high-speed international rail service connecting the UK with mainland Europe, has announced the roll-out at London St Pancras Station of SmartCheck, a contactless fast-track facial biometric check-in system supplied by iProov, a global provider of biometric solutions. With SmartCheck, passengers can go through only one passport check instead of two. SmartCheck enables Eurostar's Business Premier and Carte Blanche passengers to save time and avoid queues for ticket and UK border exit checks in the station, by securely enrolling their ticket, passport and face before they travel, using their mobile devices whenever convenient. The result is a contactless, ticketless, and secure travel experience that enhances the overall passenger journey.
Customers booked in Business Premier or Carte Blanche holders who would like to use SmartCheck opt in and download the SmartCheck iProov.me app from the Apple App Store or Google Play to their smartphone. Before traveling, the passenger uses the app to scan their identity documentation and verify their face alongside their tickets using their mobile device. The new system then enables Eurostar passengers to expedite pre-boarding processes at the station by proceeding through a dedicated SmartCheck corridor with its walk-past facial biometric checkpoint. This fast, contactless route replaces the existing processes of check-in at gates and the manual UK border exit check. Just baggage inspection and one passport check through French border control remain.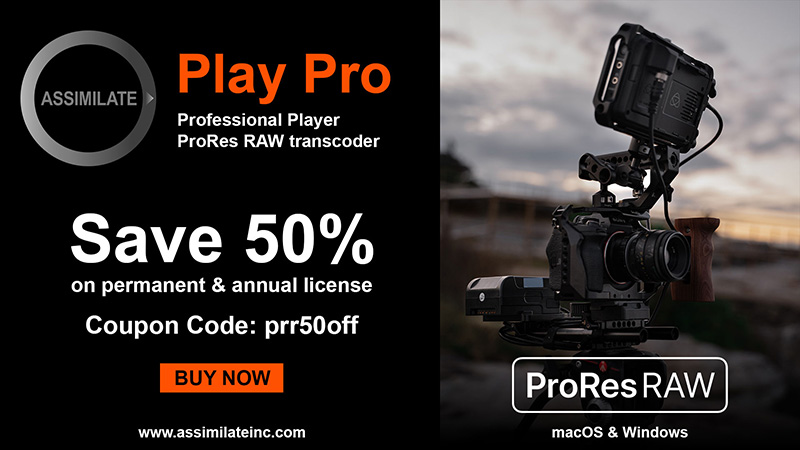 The roll-out, which is effective from 18 July 2023, follows a successful trial of the new system that occurred between December 2021 and April 2022 during which iProov worked with its partner Entrust to create the pilot to meet Eurostar's needs. The SmartCheck solution incorporates iProov's Biometric Solution Suite with Biometric checkpoint, together with Entrust's Identity Verification as a Service (IDVaaS) technology for identity orchestration and digital travel credential (DTC) management.
Gwendoline Cazenave, Eurostar Group's CEO said: "Providing a seamless station experience to our customers is a priority for Eurostar: we continue looking for solutions to increase capacity in stations and simplify the passengers' flows. SmartCheck in St Pancras International station is a solution for a faster and seamless check-in experience. By introducing SmartCheck, we become the first rail travel operator to adopt biometric face verification. This innovation will enhance our customer departure journey, which is crucial to provide Eurostar's unique travel experience."
Andrew Bud, founder, and CEO, iProov said: "The rollout of SmartCheck in Eurostar's Business Premier check-in at London St Pancras is significant because it clearly demonstrates how facial biometric technology can be used to manage border control in a smarter and more efficient way, to benefit both organizations and passengers at scale. By creating a biometric corridor, we are moving security checks away from the station, saving precious time and space at the border, streamlining the boarding process to one that's far faster, more convenient, less crowded and stressful, yet even more secure."
About the trial
As part of the 'First of a Kind 2020' competition run by Innovate UK, the trial of the iProov solution was funded by the Department for Transport (DfT). The initiative supported research, development, and innovation for the UK rail industry. The trial involved Eurostar passengers and focused on the check-in and exit control processes operated by Eurostar at St Pancras Station.
The trial was developed in close partnership with Eurostar and WorldReach Software, now part of global identity and data security company Entrust. All personal data is processed in compliance with the GDPR, with full passenger consent.
About Eurostar Group
Initiated in September 2019, the proposed alliance between Eurostar and Thalys, received approval from the European Commission at the end of March 2022 giving rise to holding company Eurostar Group on May 1, 2022.
Eurostar Group is owned by SNCF Voyages Développement (55.75%), CDPQ (19.31%), the SNCB (18.50%) and funds managed by Federated Hermes Infrastructure (6.44%).
The holding company is based in Brussels and holds 100% of the shares of Eurostar International Limited (Eurostar) and THI Factory SA (Thalys), which remain full-fledged railway companies and are headquartered in London and Brussels respectively.
The ambition is to provide an attractive alternative to road and air transport and to accelerate the modal shift from 19 million passengers carried in 2019 to 30 million within 10 years.
The new entity will offer the largest international high-speed network in Western Europe and has set itself the objective of deploying an ambitious environmental policy over the next few years.
About iProov
iProov provides science-based face biometric authentication solutions to governments and enterprises around the world. The company's multi-dimensional Biometric Solutions Suite enables organizations to offer remote onboarding and authentication for secure and effortless digital and physical access. Used by organizations including the Australian Taxation Office, GovTech Singapore, ING, Rabobank, UBS, UK Home Office, UK National Health Service (NHS), the U.S. Department of Homeland Security iProov biometric face verification technology provides the highest levels of identity assurance in conjunction with an unsurpassed customer experience. iProov Biometric Solutions Suite is protected by iProov Security Operations Center (iSOC) a 24/7 active threat management service. iProov was recognized as an Innovation Leader by industry analyst KuppingerCole, in the Leadership Compass, Providers of Verified Identity 2022 report. In 2023, iProov was named in Gartners Buyers Guide for Identity Proofing. For more information, please see www.iproov.com or follow on LinkedIn or Twitter.
Contacts
Louise Burke

Global PR Manager – iProov

Louise.burke@iproov.com
Eurostar Press Office

020 7843 5500

press.office@eurostar.co.uk