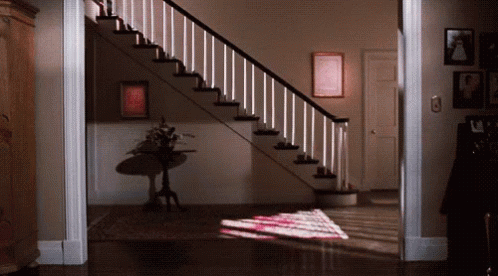 Effective Entertainment, Marketing Is Now Video, Shorter
Content Insider #831 – Trending
By Andy Marken – andy@markencom.com
"It was great the way her mind worked. No guilt, no doubts, no fear. None of my specialties. Just the shameless pursuit of immediate gratification. What a capitalist." — Joel Goodson, Risky Business, Warner Bros, 1983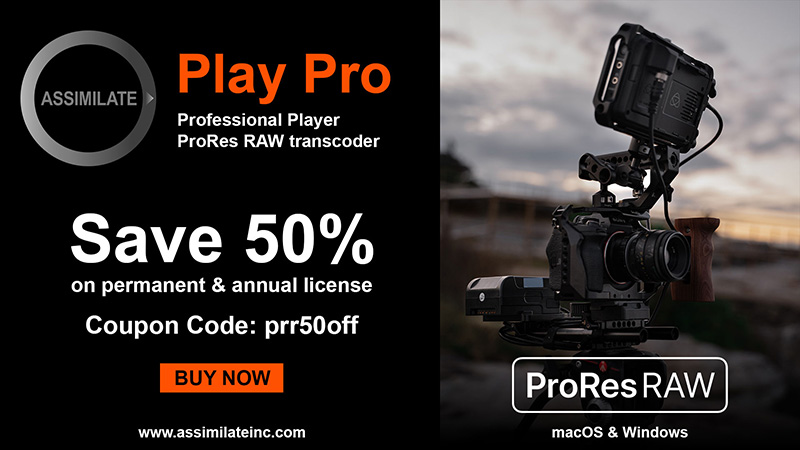 A few weeks ago, our son said it must have been rather dull growing up in the old days (60s/70s) because folks didn't have the internet or mobile phone to instantly be able to text someone and watch long and short form videos, play games whenever you wanted.
We left out all the sordid details of all the trouble young boys/gals with hormones screaming could get into growing up in middle America and gave him the G-rated version.
Didn't want to give him any ideas.
Figure he'll learn fast enough on his own.
Actually, that's what bothers us…a little.
He and most Gen Alphas/Gen Zers were born with a smartphone in their hand.
Today 98 percent of them own (and use) a smartphone.
But according to a recent CNBC study there is a retro trend emerging for mobile communications devices.
They say that many are reverting to "less smart" phones much like your and our early flip/slide phones.
It's a little difficult for us to believe that anyone would abandon all of the features, capabilities and benefits.
Really? Seriously?
Next thing they'll want to see are phone booths on every other corner.
Source – Atlas Obscura
Speaking of phone booths, we showed our son actor/producer John Putch fantastic indie film project, Mojave Phone Booth – https://tinyurl.com/nx3ed4kf.
He thought it was cool because he couldn't recall ever seeing a real "live" phone booth.
Today he's not alone.
Thanks to the global internet over half of the world population, 5.2B people, have internet connectivity.
Sixty-eight percent of the population (5.5B) use mobile devices for almost everything – work, entertainment, play and constant communications.
That anywhere, anytime, always connectivity opened the gate for today's streaming video services.
The smartphone is the primary entertainment viewing screen for people in emerging markets and Alphas/Gen Zers everywhere.
The younger generations do watch some long form videos (films/shows) on the big home screen, but a lot less than streaming services would like to see.
Source – Hub Research
Screen Time – For the younger generations, smartphones are not only their key to staying in touch with others but they are also their main source of information and entertainment.
According to Hub Research, most Gen Alphas/Gen Zers spend a fifth of their screen time with the TV but most of the time is spent with their smartphone on their social media apps, short videos or playing games.
While "only" 91 percent of 13-14-year-olds have smartphones, 98 percent of the older Gen Alphas and Gen Zs use them almost constantly.
The fact that it's a phone is almost incidental.
Source – Ericsson
Static Voice – People still talk and even occasionally on their phones but they are primarily used for digital communications and video information/entertainment.
Voice communications has remained almost flatline since the devices first gained popularity.
With all the information and video available online the younger generation want to stay in touch and communicate but not necessarily talk.
There's little indication that the trend will change.
After all, texting is so much easier…
For the content creation industry one of the ominous Hub findings was how little time these generations spend with professionally prepared entertainment.
Source – GameDev Reports
Social Entertainment – YouTube, TikTok and similar video content sites are becoming key information/entertainment locations for the younger generations while professionally prepared content is of less interest to them. Playing and watching video game activity also continues to keep them involved.
Teens are on the internet daily (97 percent) with almost 46 percent constantly online and 48 percent several times a day.
According to the latest Morning Consult research, 48 percent of females are online constantly compared to 43 percent of males. Black and Hispanic respondents (56 and 55 percent respectively) are more likely to be online than their White contemporaries.
When they do watch professionally prepared entertainment their prime content sources are Netflix, Amazon, Disney and Apple TV+ (70M iPhones were shipped last quarter).
However, streaming entertainment is well behind online UGC (user generated content) video and social media for them.
Social scientists suggest that this viewing/entertainment habit is becoming so ingrained that it will be a significant part of their entertainment consumption even after the WGA/SAG-AFTRA strikes.
Studios and theaters may look at the statistics and say that this doesn't affect them except for the open-ended question, why go to a movie when they can get instant entertainment gratification with a few clicks of their smartphone and…it's free?
While the strikes may have impacted the ability of streaming services to launch fresh, new content to attract and retain subscribers many of them are leaning into the "self-created" content services – YouTube, TikTok, Instagram, etc. – to keep the younger generations interested in their content/services.
They have been posting past highlights, select edited library content and unscripted show/project clips with reasonable success.
While social media reviewers and influencers aren't members of the unions – many have professional aspirations.
As a result, they have been reticent to maintain their present incomes by promoting film openings, special film events and new shows online.
The organizations' rules state, "any non-member seeking future membership in SAG-AFTRA who performs covered work or services for a struck company during the strike will not be admitted into membership in SAG-AFTRA."
Their quandary is to forgo promoting/highlighting studio work that they can be paid for or continue the work while dashing long-term professional goals.
It all depends on how professional they want to be.
It doesn't seem to bother the younger generation because they have plenty of viewing options for the two – four hours of online social media they use every day.
The average worldwide is 151 minutes per day, up from 147 the previous year.
Source – HuffPost
And there's plenty of new stuff for them to watch.
YouTube shorts and TikTok are the most popular UGC sites.
More than 3.7M new videos are uploaded to YouTube every day – about 271,330 hours of content with an average length of 4.4 minutes.
At the same time about 34M videos are posted to TikTok each day with an average length of 32.4 seconds.
But the two aren't alone.
According to nearly every research study the younger generations regularly visit an average of five social media services a day for their news, information and entertainment.
Source – Statista
Key Sources – Video sites such as YouTube and TikTok are the first places where younger generation people go for information and entertainment.
YouTube Shorts popularity is staying strong because it offers perhaps the best selection of non-premium content on the web.
But TikTok has quickly become the go-to destination for short content.
They regularly visit the UGC video content sites because they are free, and they can always find content on topics they are interested in as well as the fact that there is always something new.
Bu according to Morning Consult, it is far from mindless entertainment.
They regularly choose and follow specific sites and video creators/posters because they provide comic relief and enable them to keep up with friends and follow the work of specific content developers.
Online sources also help them keep up with current news and the happenings of the day.
But it's not all fun and games because they use their devices to find and research new products/services.
Their use of their smartphones is far from just mindless viewing because they have definite opinions about the content that is available to them.
Source – YPulse
Not Mindless – While younger folks use social media almost constantly, they are quick to express whether the sites and posted content is of interest and/or value to them.
While the shift to online social media seems to open new and better opportunities for influentials, users have indicated they are "interesting" but far from an information resource they trust for credible information or recommendations.
According to Ipsos, the least trusted information source for Gen Alpha/Gen Z folks are influencers.
Nearly half of the respondents (47 percent) indicated they didn't trust/discounted influencer endorsements/recommendations.
Fortunately for marketers, online/TV ad trust has increased more than 15 percent in the past year.
People increasingly trust reviews from users/customers as well as their online recommendations.
Source – Ipsos
Trusted Source – While influencers like to promote the fact that they have a large following, their credibility for information and recommendations young people will use is of minimal importance compared to that provided by friends/acquaintances, real users and companies.
This is good news for product/service providers because user reviews are becoming a key factor for people of all ages in making their purchase decisions.
Many respondents stated however that they can quickly detect fake reviews on sites such as Yelp, Amazon Reviews and similar review locations and have a negative opinion of the promoted products/services.
While Gen Alpha/Gen Z folks indicated they often read reviews they are more inclined to watch a video review and spend time learning more about the product/service before making a purchase.
Interestingly, respondents are already trusting AI recommendations more probably because of their generally positive experience with streaming video algorithms and their satisfaction with the movie/show recommendations.
Whether it's a six-second bumper ad, a 30-60 second new product/service unveiling on the company's website or social media and increasingly a multi-minute compilation of user discussions, video marketing messages are capturing the attention of people around the globe.
Online company personnel and user video product discussions are increasing in importance and credibility especially in the Americas, China and UK.
According to RR Donnelley another trend that is growing in popularity is animated short-form videos on the leading social media sites.
Online videos and reviews that produce the best results are those that are short – the younger generations' interest needs to be captured in the first eight seconds — and must entertain as well as address the wants/needs of most target audience.
Source – Warner Bros.
The best results are produced by following Joel Goodson's observation in Risky Business when he said, "It seems to me that if there were any logic to our language, trust would be a four-letter word."
Shortening the number of letters involved probably has something to do with their attention span…we don't know for sure but it's possible.
But we are certain that word of mouth whether it's for what movie/show to watch next or the next product/service to buy still reigns supreme.
Often that can be most effectively delivered/reinforced for them with online video content delivered on the screen they always have with them.
Kids today still find it difficult to believe the only way we talked to people in "the old days" was by seeing them face to face or gawd forbid call them from a phone booth.
Andy Marken – andy@markencom.com – is an author of more than 800 articles on management, marketing, communications, industry trends in media & entertainment, consumer electronics, software and applications. Internationally recognized marketing/communications consultant with a broad range of technical and industry expertise, especially in storage, storage management and film/video production fields. Extended range of relationships with business, industry trade press, online media and industry analysts/consultants