Daniel Weltlinger Upgrades With CORE by DPA Amplifier Technology
Australian violinist, composer and producer Daniel Weltlinger has long been a fan of DPA's d:vote 4099 Instrument Microphones, but when one of the two he owns was recently damaged during a live show he decided it was time to upgrade.
"On the recommendation of DPA's Australian distributor Amber Technologies, I decided to try a d:vote CORE 4099 microphone," he explains. "To me, it is the clearest, warmest and most natural sound I have ever known from a portable violin microphone."
The d:vote CORE 4099 line is designed for use with every woodwind and acoustical instrument, the most popular being guitar, violin, cello and trumpet/saxophone. Incorporating CORE by DPA amplification technology, the d:vote CORE 4099 minimizes distortion and expands dynamic range, thus delivering an even clearer sound from the 'highest of the highs' to the 'lowest of the lows'.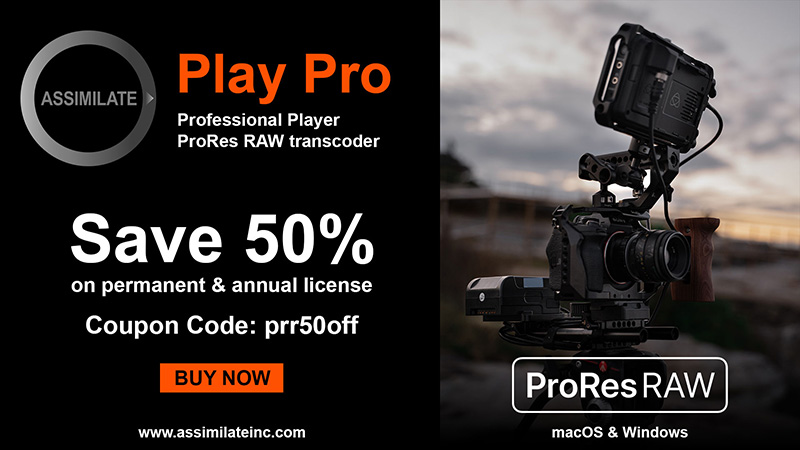 "I have been a huge fan of the d:vote 4099 from the first day I started using one and this new version is even better in terms of detail across the entire dynamic range," Weltlinger says. "d:vote 4099 Instrument Microphones are also super easy to set up and carry everywhere, plus the clip is non destructive to the surface of my violins, which is very important to me. They really are fantastic microphones."
Born in Sydney, but now based in Berlin, Weltlinger has long been renowned worldwide for his distinctive warm sound and innovations within the genres of Gypsy-swing, jazz, Yiddish-klezmer and experimental/free-improvised music. A graduate of the Sydney Conservatorium of Music, he has performed and recorded in major concert venues and theatres around the world and collaborated with many renowned artists and ensembles including German-Sinti guitarist and composer Lulo Reinhardt, Berlin based Yiddish singer-actor Karsten Troyke and the Australian multi-ARIA Award-winning Gyp-rock band Monsieur Camembert.
Weltlinger's most recent album release is Szolnok, recorded with the Daniel Weltlinger Quartet in which the concept behind the newly created ensemble is to perform original material that takes inspiration from real situational stories. In this case, the story is Weltlinger's violin, which he inherited from his Hungarian grandfather Zoltan Fischmann (changed to Fishman when he emigrated to Australia). Between 1920 and 1922, Zoltan carried the violin with him when he walked by foot from Hungary to France. After 18 years in Marseilles, the violin was taken to Casablanca, then later to Sydney, before finally being brought back to Europe by Weltlinger in 2017 after some 75 years absence from the continent.
Released in May on DMG Germany in conjunction with Weltlinger's own label Rectify Records, Szolnok was recorded at Blackbird Studios in Berlin with Uri Gincel on piano, Paul Kleber on contrabass and Mathias Ruppnig on drums. Weltlinger also added some field recordings that he created over several months to convey the locations in the world where the violin had travelled.
"I am now promoting the album with a series of live performances, all of which are featuring my new d:vote CORE 4099 microphone," he explains. "Since acquiring it in October 2018, I have used it on just about all the projects and studio work I've been involved in. Like the original d:vote 4099, it is ideal for both stage and studio work and is a great condenser microphone for recording. I regularly used d:vote 4099s as close mics in studio situations, backed up with a studio mic to capture the room sound. My original d:vote 4099s have been used on numerous projects including a multitude of television scores – for example the hit television series Babylon Berlin which features my violin on at least three tracks on the official soundtrack album."
As well as his promotional shows for Szolnok, Weltlinger is also busy rehearsing and recording with other ensembles that he plays with.
"d:vote 4099 Instrument Microphones, including the new CORE version, have made my life a lot easier in terms of amplifying my instrument," he says. "I feel very fortunate to have sugh high quality, regular use microphones in my possession."
ABOUT DPA MICROPHONES:
DPA Microphones is the leading Danish Professional Audio manufacturer of high-quality condenser microphone solutions for professional applications. DPA's ultimate goal is to always provide its customers with the absolute finest possible microphone solutions for all its markets, which include live sound, installation, recording, theatre and broadcast. When it comes to the design process, DPA takes no shortcuts. Nor does the company compromise on its manufacturing process, which is done at the DPA factory in Denmark. As a result, DPA's products are globally praised for their exceptional clarity and transparency, unparalleled specifications, supreme reliability and, above all, pure, uncoloured and undistorted sound.
For more information, please visit www.dpamicrophones.com