BET "Hip Hop Awards" 2019 Achieves Ratings Success and Generates Growth With 1.3 Million Total Viewers Tuning in to the Telecast
THE #HIPHOPAWARDS WAS THE #1 MOST SOCIAL PROGRAM ON TV TUESDAY, OCTOBER 8
NEW YORK–(BUSINESS WIRE)–Tuesday's broadcast of BET "HIP HOP AWARDS" 2019 raised the volume for Hip Hop and claimed ratings success across platforms. "Hip Hop Awards" 2019 garnered 1.3 million viewers 2+ during premiere night (EDAC across BET and VH1 on 10/9/19) up +9% year-over-year.* On BET alone the hip hop kudofest scored a .622 P18-49 rating, and 796K total viewers P2+. On digital, the "Hip Hop Awards" 2019 were on fire! The 2019 "Hip Hop Awards" were the #1 most social program on TV Tuesday, October 8, excluding sports programming (10/8/19).** Additional digital highlights** include:
The 2019 Hip Hop Awards is one of the top most social Cable awards show year-to-date ranking in at #6 (1/1/19-10/8/19).
The 2019 Hip Hop Awards generated 889K total social interactions, and grew +155% year-over-year across Instagram and Twitter (10/8/19 vs. 10/16/18).
The most tweeted about moment of the show was Lil' Kim receiving the Legends award.
On the day of air, Hip Hop Awards generated over 5.8M views across Social, up +177% from year ago Day-Of (10/16/18).
On YouTube, the awards were up +153% with close to 3.3M views.
On Twitter, #HipHopAwards trended in the #1 spot consecutively for 3 hours in the US, and for 1 hour Worldwide. In the US, it was the top trend for 7 consecutive hours.
About The 2019 "Hip Hop Awards"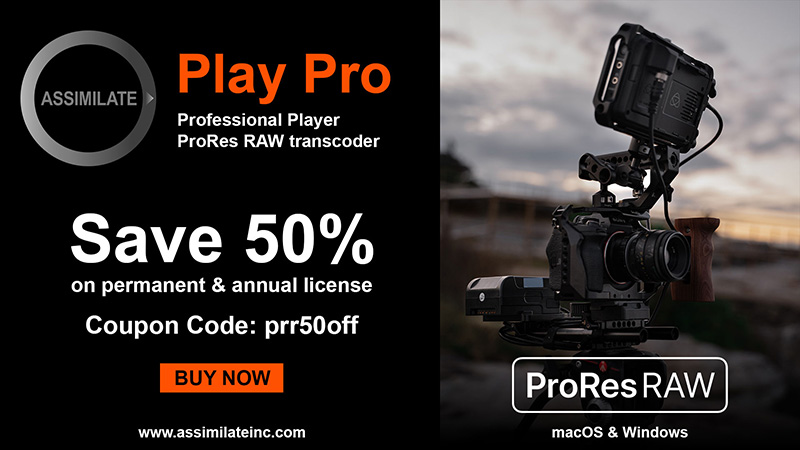 BET Networks brought together the hottest names in Hip Hop for the annual celebration that pays homage to the culture and highlights the best in hip hop music. Hosted by comedian and rapper Lil Duval from The Cobb Energy Centre, BET "Hip Hop Awards" 2019 delivered an unforgettable night of performances, cyphers, and tributes honoring hip-hop legends including Megan Thee Stallion, Juicy J, DaBaby, Saweetie, Petey Pablo, Lil Jon, Rick Ross, T-Pain, Offset, Lil Baby, Chance The Rapper, Rapsody, YBN Cordae, Anderson.Paak, DJ Hed, Kash Doll, Iman. (aka Iman Shumpert), IDK, Bandhunta Izzy, Jazz Anderson, King Los, Travis Thompson, Dae Jones, Young Devyn. The first lady of Bad Boy Records, Grammy Award-winning, multi-platinum rapper, singer, actress, and fashion icon, Lil' Kim received the 2019 "I Am Hip Hop" Award and brought the audience to their feet with a medley of her chart-topping hits.
Additionally, Affion Crockett, Chico Bean, Jess Hilarious, Karlous Miller and host Lil Duval came together for the first ever comedy cypher. In other firsts, the BET "Hip Hop Awards" also included a live battle rap hosted by Ultimate Rap League founder Smack featuring noted battle rappers DNA, Geechi Gotti, T-Top, and Shotgun Suge. DNA reigned supreme and won a $25,000 cash prize. Presenters for the evening included R&B superstar, Teyana Taylor, and Academy Award-nominated actor and star of "Queen & Slim," Daniel Kaluuya, "Rap City" host Tigger, and Rick Ross.
J.Cole took the night, snagging three wins, Travis Scott took home his first win in the 'Video Director of the Year' and 'Album of the Year' categories, newcomer Lil Nas X, also took two wins for 'Single of the Year' and 'Best Collabo, Duo or Group' and Ghanaian rapper Sarkodie, took home the night's first award, and the first ever ' Best International Flow' award. For the complete list of 2019 BET "Hip Hop Awards" winners visit: https://www.betpressroom.com/press-release/j-cole-wins-big-at-the-bet-hip-hop-awards-2019-with-3-wins-followed-by-cardi-b-travis-scott-megan-th/
Fans can catch an encore of the BET "HIP HOP AWARDS" 2019 Saturday, October 12 at 8 PM ET on BET.
Jesse Collins, CEO of Jesse Collins Entertainment, served as Executive Producer of the BET "Hip Hop Awards" 2019 along with Connie Orlando, BET Head of Programming and Jeannae Rouzan–Clay, Vice President of Specials, Jesse Collins Entertainment.
Join the conversation on social media by logging on to BET's multiple social media platforms:
On BET.com: http://www.bet.com/shows/hip-hop-awards.html
On Twitter by using the hashtag: #HipHopAwards; follow us @HipHopAwards and @BET

On Facebook by liking the fan page at facebook.com/HipHopAwards
*Source: Nielsen Fast National 10/08/2019

** Source: Nielsen Social Content Ratings, linear program-level total interactions, excluding sports; Twitter Media Studio, YouTube Analytics, Facebook Insights, Listen First, Trends24, Tubular; 9/18/18-10/8/19.
ABOUT BET NETWORKS:
BET Networks, a subsidiary of Viacom Inc. (NASDAQ: VIA, VIA.B), is the nation's leading provider of quality entertainment, music, news, and public affairs television programming for the African-American audience. The primary BET channel reaches more than 90 million households and can be seen in the United States, Canada, the Caribbean, the United Kingdom, and sub-Saharan Africa. BET is the dominant African-American consumer brand with a diverse group of business extensions: BET.com, a leading Internet destination for Black entertainment, music, culture and news; BET HER, a 24-hour entertainment network targeting the African-American Woman; BET Music Networks – BET Jams, BET Soul and BET Gospel; BET Home Entertainment; BET Live, BET's growing festival business; BET Mobile, which provides ringtones, games and video content for wireless devices; and BET International, which operates BET around the globe.
ABOUT JESSE COLLINS ENTERTAINMENT:
Jesse Collins Entertainment (JCE) is a full-service television and film production company founded by entertainment industry veteran Jesse Collins. For more than a decade, the company has played an integral role in producing some of television's most memorable moments in music entertainment including groundbreaking and award-winning television programming including the BET Awards, Soul Train Awards, BET Honors, UNCF An Evening of Stars, ABFF Awards and the BET Hip Hop Awards. On the scripted side, JCE has produced numerous shows for BET including Real Husbands of Hollywood starring Kevin Hart as well as the critically acclaimed The New Edition Story, a biopic on the boy band that aired as a 3-part mini-series. It posted record ratings for the network and attracted nearly 30 million viewers. It was followed by The Bobby Brown Story, which chronicled the talented but troubled singer's exit from the popular '80s boy band through his solo success and was the highest-rated non-tentpole program on the network since The New Edition Story. The company's second season of American Soul, the critically-acclaimed period drama based on the untold rise of the iconic music and dance program Soul Train, will debut in 2020. Go to http://www.jessecollinsent.com/ for more information on the company.
Follow us @BET_PR
Contacts
Media:
Luis Defrank

Luis.Defrank@bet.net
Mia Scott-Aime

Mia.Scott@bet.net
LeToya Glenn-Bacon

Letoya.Glenn@bet.net
Dezmon Gilmore

Dezmon.Gilmore@bet.net