Barnes & Noble is the Destination to Shop for Dads & Grads This Season
Father's Day Offers Include 20-30% Off Bestselling Books and Select
Titles for Dad, Plus a Special Father's Day Storytime on Saturday, June
15
NEW YORK–(BUSINESS WIRE)–Barnes & Noble, Inc. (NYSE: BKS), the world's largest retail
bookseller, today announced a wide and unique selection of books and
gifts for Dads & Grads, including special offers and exclusive editions.
Customers shopping for Dads will find 20%-30% off the latest books,
including well-known authors and subjects ranging from history to
sports. In addition, Barnes & Noble stores nationwide will host a
special Father's Day Storytime on Saturday, June 15, at 11 a.m. For
graduates in the family, Barnes & Noble has exclusive edition books for
all ages, ranging from sage wisdom to fun and inspiring stories for
kids. To browse selections, visit BN.com/FathersDay,
and find inspiring gifts for graduates at BN.com.
"Barnes & Noble is the destination to shop for Dads and Grads this
season, with an expertly curated selection of bestselling books and
unique gifts you can't find anywhere else," said Tim Mantel, Chief
Merchandising Officer at Barnes & Noble. "Whether shopping for the
latest books in current affairs, history, thrillers, and sports, or a
Barnes & Noble Exclusive Edition to congratulate a graduate, our
booksellers will help you find the perfect gift."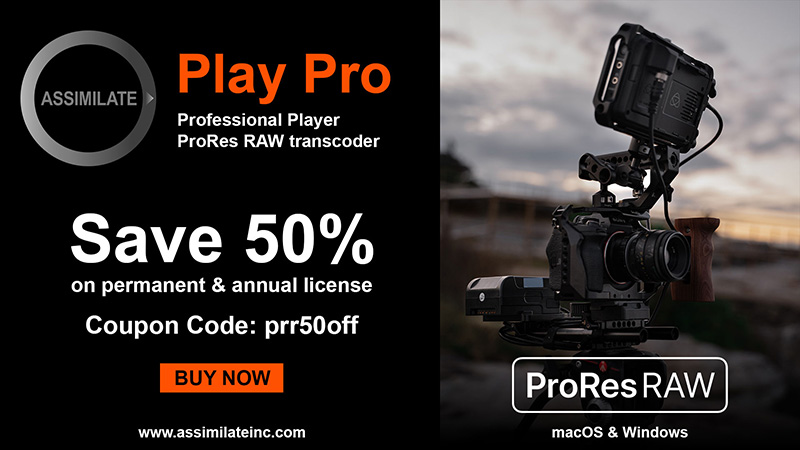 30% off New Releases for Dad
Barnes & Noble has the hottest new releases that Dads either may have on
their wish list, or don't even know about yet. New books at 30% off
include the latest from award-winning historians Rick Atkinson, with The
British Are Coming: The War for America, Lexington to Princeton,
1775-1777, and David McCullough, with a Barnes & Noble Exclusive
Edition of The
Pioneers: The Heroic Story of the Settlers Who Brought the American
Ideal West. Titles also include riveting new thrillers such as
David Baldacci's Redemption
and John Sandford's Neon
Prey, as well as the latest from radio legend Howard Stern, Howard
Stern Comes Again.
20% Off Select Father's Day Titles, Plus Special Offers with Purchase
Customers shopping Barnes & Noble's curated selection of Father's Day
books get 20% off every book, as well as the chance to get the
crowd-pleasing Dad
Jokes: Groan-Worthy Quips, Puns, and Almost-Funny Gags, for just
$4.99 in stores and online.
Bestselling books in the selection include revealing stories, such as an
inside look at Kiss legend Paul Stanley's life in Backstage
Pass, and the history of Dr. Seuss in Becoming
Dr. Seuss: Theodor Geisel and the Making of an American Imagination.
There are also amazing stories of adventure and grit, with Douglas
Brinkley's book about the first moon landing, American
Moonshot: John F. Kennedy and the Great Space Race, James
Patterson's golfing novel Miracle
at St. Andrews, and the Barnes & Noble Exclusive Edition of
football legend Joe Namath's All
the Way: Football, Fame, and Redemption.
For families with both Dads & Grads, Barnes & Noble has a special offer
on the books of Admiral William H. McRaven, the ninth commander of the
U.S. Special Operations Command. If customers purchase Admiral McRaven's
new book about his amazing stories of adventure during his career as a
Navy SEAL, Sea
Stories: My Life in Special Operations, they can also get the
bestselling book based on his commencement address, Make
Your Bed: Little Things That Can Change Your Life…And Maybe the World,
for 50% off.
Father's Day Storytime
Barnes & Noble stores across the country will also be hosting a special
Father's Day Storytime on Saturday, June 15, at 11 a.m. Storytimes will
feature the bestselling book Hop
on Pop, by Dr. Seuss, with activity sheets and stickers for
kids. Customers can check their local store for event information at the Barnes
& Noble Store Locator.
Words of Wisdom for Graduates of All Ages
Barnes & Noble has a host of new and insightful books to help graduates
of all ages in their next steps. New releases include words of
irreverent wisdom from famous blogger Mark Manson, Everything
Is F*cked: A Book about Hope, as well as inspiring words from
bestselling author Rachel Hollis, with the Barnes & Noble Exclusive
Edition of Girl,
Stop Apologizing: A Shame-Free Plan for Embracing and Achieving Your
Goals. Booksellers will also recommend the latest from New
York Times columnist David Brooks, titled The
Second Mountain: The Quest for a Moral Life, as well as Abby
Wambach's inspiring Wolfpack:
How to Come Together, Unleash Our Power, and Change the Game.
For younger graduates, Barnes & Noble has exclusive editions that
customers can only find at Barnes & Noble. A special edition of the
classic Oh,
the Places You'll Go! by Dr. Seuss, including special pages for
personalization, photos, and signatures, will be 30% off through June
17. Customers will also find exclusive editions of the fun and
insightful books Pete
the Cat's Groovy Guide to Life and Giraffes
Can't Dance, as well as the touching I
Wish You More. Young graduates will also appreciate We're
All Wonders, based on the unforgettable book and movie Wonder,
and the inspiring Hooray
for You!: A Celebration of "You-ness."
For creative grads, shoppers can find a wide selection of Moleskine®
journals, along with unique journals for tracking life's adventures,
including Life's
A Road Trip Guided Journal, and Letters
to My Future Self: Write Now. Read Later. Treasure Forever.
Finally, for grads who may want to capture those last moments of school
and hold on to them, there's the Fujifilm
Instax Graduation Bundle, which includes camera, printed photo
album, Instax Shiny Star film, and wooden photo holders and frame.
Knowledgeable Booksellers, Fast & Easy Shipping
Customers can find out more about Barnes & Noble's offerings for Dads
and Grads by asking a knowledgeable bookseller or checking out
selections on BN.com.
Expedited shipping is available online through Wednesday, June 12, and
customers can use Barnes & Noble's Buy Online, Pickup in Store option to
pick up at their local bookstore within one hour of purchasing.
About Barnes & Noble, Inc.
Barnes & Noble, Inc. (NYSE: BKS) is the world's largest retail
bookseller, and a leading retailer of content, digital media and
educational products. The Company operates 627 Barnes & Noble bookstores
in 50 states, and one of the Web's premier e-commerce sites, BN.com (www.bn.com). The
Nook Digital business offers a lineup of popular NOOK®
tablets and eReaders and an expansive collection of digital reading and
entertainment content through the NOOK Store®. The NOOK Store
(www.nook.com)
features digital books, periodicals and comics, and offers the ability
to enjoy content across a wide array of popular devices through Free
NOOK Reading Apps™ available for Android™, iOS®
and Windows®.
General information on Barnes & Noble, Inc. can be obtained by visiting
the Company's corporate website at www.barnesandnobleinc.com.
Barnes & Noble®, Barnes & Noble Booksellers®
and Barnes & Noble.com® are trademarks of Barnes & Noble,
Inc. or its affiliates. NOOK® and the NOOK logos are
trademarks of Nook Digital, LLC or its affiliates.
For more information on Barnes & Noble, follow us on Twitter,
Instagram,
Pinterest
and Snapchat (bnsnaps), and like us on Facebook.
For more information on NOOK, follow us on Twitter
and like us on Facebook.
Contacts
Mary Ellen Keating
Senior Vice President
Corporate
Communications
Barnes & Noble, Inc.
(212) 633-3323
mkeating@bn.com
Alex Ortolani
Director
Corporate Communications
Barnes &
Noble, Inc.
(212) 633-3379
aortolani@bn.com