Avaya Receives 2019 Unified Communications Product of the Year Award
Avaya Device Adapter Snap-in Honored for Exceptional Innovation
SANTA CLARA, Calif.–(BUSINESS WIRE)–Avaya Holdings Corp. (NYSE: AVYA), a global leader in solutions to enhance and simplify communications and collaboration, announced today that TMC, a global integrated media company helping clients build communities in print, in person and online, has named the Avaya Device Adapter Snap-in solution as a 2019 Unified Communications Product of the Year Award winner.
"Avaya Device Adapter allows CS1000 customers to leverage their existing desktop devices and gain the benefits of using these devices with Avaya IX Workplace. Avaya IX Workplace is a sleek, unified communications tool that provides you with one-stop access to voice, video, team chat, calendar, meetings and more," said Mike Kuch, Avaya Senior Director of Product Marketing. "This provides an optimized approach, as the user can keep the phone and features they are used to while also experiencing a true UC client with Avaya IX Workplace on their Windows, Mac, iOS and Android devices. It also provides customers with outstanding investment protection, a core part of Avaya's solution development philosophy."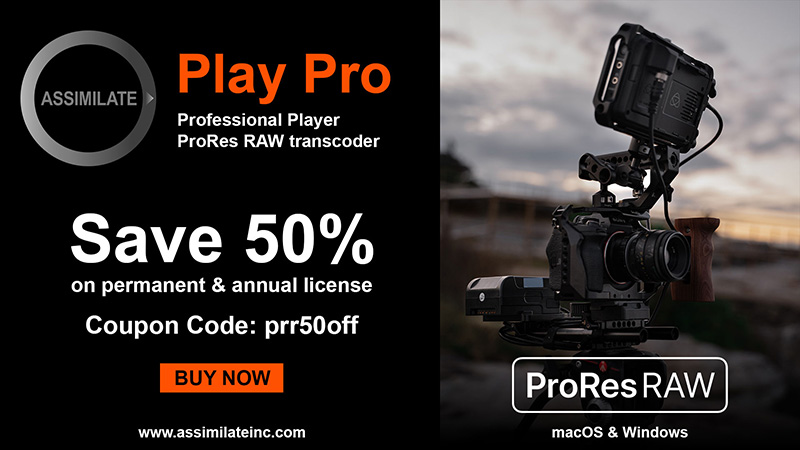 "It gives me great pleasure to honor Avaya as a 2019 recipient of TMC's Unified Communications Product of the Year Award for their innovative solution, the Avaya Device Adapter Snap-in," said Rich Tehrani, CEO, TMC. "Our judges were very impressed with the ingenuity and excellence displayed by Avaya in their groundbreaking work on this key innovation of their Avaya IX Workplace UC platform."
Avaya IX Workplace also enables users to achieve the full benefits of a cloud-based, fully integrated team collaboration environment. You can create and enter team rooms organized by a variety of categories with members both inside and outside of the organization, essentially breaking down the existing boundaries of your communications infrastructure. It supports persistent messaging and team chat, file sharing and task assignment and ad hoc and scheduled meetings, with audio/video conferencing, and screen sharing. And its mobile-first top-of-mind screen provides at-a-glance visibility to everything you need in real time and the ability to respond with a single touch.
Combat Networks is an Avaya customer and a Canadian solutions integrator for enterprise corporate, government and defense infrastructures where security, performance and reliability are key to operating mission-critical communication networks. "Our early experience using the Avaya Device Adapter has prepared us to help our customers take the same journey," said Greg Curry, Chief Technology Officer at Combat Networks. "Digital transformation in communication is where we're all headed. We're proud to be pioneers in the industry—so we can bring our customers with us."
Winners of the 2019 Unified Communications Product of the Year Award will be announced online and highlighted in INTERNET TELEPHONY magazine online.
About Avaya
Businesses are built on the experiences they provide, and every day millions of those experiences are built by Avaya (NYSE: AVYA). For over one hundred years, we've enabled organizations around the globe to win – by creating intelligent communications experiences for customers and employees. Avaya builds open, converged and innovative solutions to enhance and simplify communications and collaboration – in the cloud, on-premise or a hybrid of both. To grow your business, we're committed to innovation, partnership, and a relentless focus on what's next. We're the technology company you trust to help you deliver Experiences that Matter. Visit us at www.avaya.com.
About INTERNET TELEPHONY magazine
INTERNET TELEPHONY has been the IP Communications Authority since 1998™. Beginning with the first issue, INTERNET TELEPHONY magazine has been providing unbiased views of the complicated converged communications space. For more information, please visit www.itmag.com. Follow INTERNET TELEPHONY magazine on Twitter or join our Linked In group. Subscribe or visit www.itmag.com.
About TMC
Through education, industry news, live events and social influence, global buyers rely on TMC's content-driven marketplaces to make purchase decisions and navigate markets. As a result, leading technology vendors turn to TMC for unparalleled branding, thought leadership and lead generation opportunities. Our in-person and online events deliver unmatched visibility and sales prospects for all percipients. Through our custom lead generation programs, we provide clients with an ongoing stream of leads that turn into sales opportunities and build databases. Additionally, we bolster brand reputations with the millions of impressions from display advertising on our news sites and newsletters. Making TMC a 360-degree marketing solution, we offer comprehensive event and road show management services and custom content creation with expertly ghost-crafted blogs, press releases, articles and marketing collateral to help with SEO, branding, and overall marketing efforts. For more information about TMC and to learn how we can help you reach your marketing goals, please visit www.tmcnet.com and follow us on Facebook, LinkedIn and Twitter, @tmcnet.
Cautionary Note Regarding Forward-Looking Statements
This document contains certain "forward-looking statements." All statements other than statements of historical fact are "forward-looking" statements for purposes of the U.S. federal and state securities laws. These statements may be identified by the use of forward looking terminology such as "anticipate," "believe," "continue," "could," "estimate," "expect," "intend," "may," "might," "our vision," "plan," "potential," "preliminary," "predict," "should," "will," or "would" or the negative thereof or other variations thereof or comparable terminology and include, but are not limited to, expected cash savings and statements about growth, exchange listing and improved operational metrics. The Company has based these forward-looking statements on its current expectations, assumptions, estimates and projections. While the Company believes these expectations, assumptions, estimates and projections are reasonable, such forward-looking statements are only predictions and involve known and unknown risks and uncertainties, many of which are beyond its control. The factors are discussed in the Company's Registration Statement on Form 10 filed with the Securities and Exchange Commission, may cause its actual results, performance or achievements to differ materially from any future results, performance or achievements expressed or implied by these forward-looking statements. For a further list and description of such risks and uncertainties, please refer to the Company's filings with the SEC that are available at www.sec.gov. The Company cautions you that the list of important factors included in the Company's SEC filings may not contain all of the material factors that are important to you. In addition, considering these risks and uncertainties, the matters referred to in the forward-looking statements contained in this report may not in fact occur. The Company undertakes no obligation to publicly update or revise any forward-looking statement as a result of new information, future events or otherwise, except as otherwise required by law.
Source: Avaya Newsroom
Contacts
For media inquiries:

Alex Alias

alalias@avaya.com
TMC Contact:

Stephanie Thompson

Manager

203-852-6800, ext. 139

sthompson@tmcnet.com