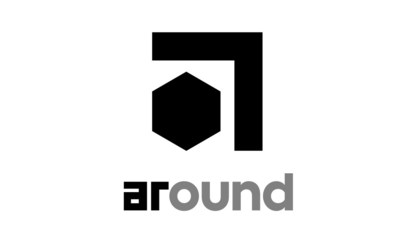 ARound and Minnesota Twins Pioneer In-Stadium Augmented Reality Stats Visualization to Further Innovate Target Field Fan Experience
ARound App Adds New Features Including Immersive, Real-Time Player and Team Data Visualizations to Enhance the Twins' In-Ballpark Experience
NEW YORK and MINNEAPOLIS, July 6, 2023 /PRNewswire/ — Continuing to deliver groundbreaking fan experiences, the Minnesota Twins today announced a continued partnership with ARound, the cutting-edge, smartphone-based shared augmented reality (AR) platform that is part of the Stagwell Marketing Cloud. Building on the success of the initial August 2022 in-ballpark pilot, the second iteration of the ARound app adds new features including immersive, real-time player and team data visualizations, along with in-ballpark AR games. This pilot app expands and enhances the Twins fan experience at Target Field.
"We've made incredible inroads in shared AR since piloting this app with the Twins last August, consistently refining the platform in response to fan and team feedback," said ARound Founder and CEO Josh Beatty. "Incorporating stats into the experience was a frequent request. Now, as we enter our second season with the Twins, we're excited to bring forward a more advanced experience, integrating richer visualizations and AR entertainment to captivate fans of all kinds." 
Major League statistics bring game-changing new features
With Official MLB statistics licensed from Sportradar launching for the first time in the new Twins AR experience, fans can delve into the world of live statistics and data visualization. With a new level of immersion, fans can use their smartphone to view real-time advanced statistics and historical data overlaid directly on the field, customized to match the real-life field view from where the fan is sitting. This adds a captivating layer of interactivity to the in-ballpark experience. 
Taking fan engagement to new heights, ARound has seamlessly integrated with real-time sports APIs, providing visual game data and automated effects connected to key moments of the game. This new feature amplifies the excitement of live baseball, transforming the way fans connect with the action on the field including: 
Real-Time Player and Team Statistics: Fans can access real-time advanced statistics like spray charts, exit velocity and launch angles – all with a visual overlay matching their in-ballpark viewing angle at Target Field. This can help fans better understand player performance and make the game more engaging.
Historical Data Visualization: With new historical data now available for display for players and teams, providing context and comparison to past performances.
Interactive Data Experience: The statistics feed will allow fans to interact with sports data in unique and immersive ways, including AR games and experiences that incorporate live gameplay and statistics.
Live Game Analysis: The integration of real-time sports APIs allows for a live analysis and replay of the action as the game unfolds.
Educational Tool: For those new to the sport or those wanting to learn more, the ARound app can act as an educational tool, providing both entertainment and explanations of live action, including real-time player and team performance.
"We are thrilled to introduce our fans to this next-level experience that will resonate with avid and casual fans alike," said Minnesota Twins Senior Director of Innovation and Growth Chris Iles. "These broadcast-style data visualizations served in real-time, and customized to where fans are in Target Field, have the potential to significantly enhance the way fans enjoy Twins games while bridging generations of baseball fans." 
ARound, which built upon its 2022 success at Target Field with integrations for the Los Angeles Rams at SoFi Stadium, the Cleveland Cavaliers at Rocket Mortgage Fieldhouse, and the Kansas City Royals at Kauffman Stadium, plans to further innovate and enhance the fan experience this season in baseball and beyond through shared stadium AR, especially around data-driven experiences connected to fans and live events. 
About ARound
ARound is a first-of-its-kind stadium-level shared augmented reality platform and is part of the Stagwell Marketing Cloud, a proprietary suite of SaaS solutions built for the modern marketer. ARound keeps audiences engaged by capturing their attention through immersive, interactive and shared experiences with fellow fans across the venue. Where other AR products offer isolating, singular experiences, ARound's massive multi-user AR – which uses 3D spatial computing to localize content – redefines what it means to be part of a connected fan experience. It was the winner of Stagwell's annual innovation competition which invests in new product ideas proposed by the network's 13,000+ employees. ARound and the Stagwell Marketing Cloud are a part of Stagwell (NASDAQ: STGW), the challenger network built to transform marketing.
Media Contacts
For ARound
Sarah Arvizo
pr@stagwellglobal.com
For Minnesota Twins
Matt Hodson
MattHodson@twinsbaseball.com
View original content to download multimedia:https://www.prnewswire.com/news-releases/around-and-minnesota-twins-pioneer-in-stadium-augmented-reality-stats-visualization-to-further-innovate-target-field-fan-experience-301871248.html
SOURCE Stagwell Inc.