Analytics Insight Magazine Announces 'Top 10 Revolutionary Companies in AR/VR in 2019'
SAN JOSE, Calif. & HYDERABAD, India–(BUSINESS WIRE)–#augmentedreality–Analytics Insight magazine has announced "Top 10 Revolutionary Companies in AR/VR in 2019" in its August-September issue.
The issue features ten companies transforming real-world businesses with unprecedented digital experiences. The enlisted companies offer cutting-edge AR/VR solutions that provide innovative ways for business and consumer to generate, use and interact through digital information.
Recognized as the Company of the Month is Snaappy, a B2C Augmented Reality company. Snaappy is building the next generation of social networking and gaming based on innovative AR technology and a family of 3D animated characters. It is constantly developing and testing new AR features as well as training its users on how to use it smartly to enhance digital interactions.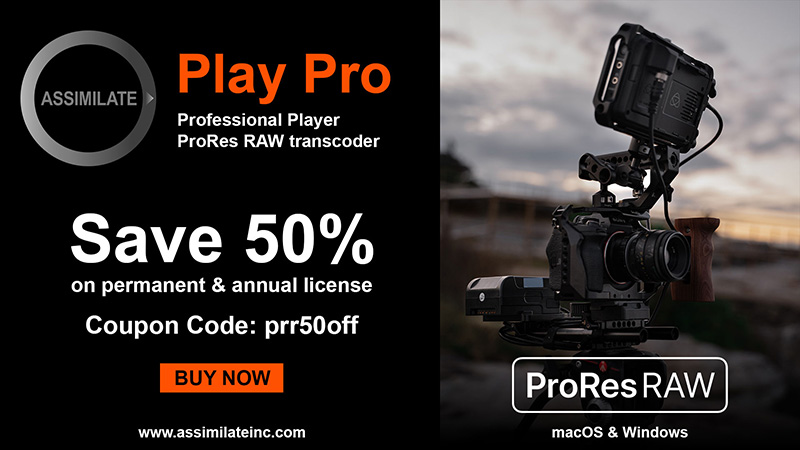 AWE Company: Offers a new spatial computing interface which enables real-time multiuser collaboration inside a virtual model of a location, from any device, anywhere. It also provides its customers with 3D site modelling services, software integrations, as well as training and tech support.
FaceCake: A leader in augmented retail with a personalized, cross-device, targeted marketing platform. Combining patented technologies with intuitive user interfaces, its innovations in Try-On allow consumers to virtually try individual or multiple products on their own images in real-time.
FirebirdVR: A virtual reality production company which creates some amazing VR experiences – whether it is interactive and immersive software simulations, VR and 360 Videos or Virtual Production. The company is a one-stop solution for all the needs in the AR/VR space.
MetaVRse: The company is building LearnOS, a new operating system for future-proof learning that leverages exponential technologies like artificial intelligence (AI), 5G, virtual, augmented and mixed reality (XR) to deliver the most effective, efficient training for organizations and individuals.
Paracosma: An AR/VR design, consulting and systems integration company that provides solutions and skills to both small and large customers. Paracosma's services include content creation, application development and project implementation across a broad range of AR & VR platforms.
SketchAR: Offers a mobile app to teach drawing using AI-powered AR. It is a full-fledged tool to teach drawing while employing computer vision, machine learning and neural networks. With SketchAR, users see a virtual image on the surface of which they are planning to trace a sketch.
Umoove: Provides the first-ever, pure software, face & eye-tracking technology for any mobile device without any additional hardware required. With Umoove's software, any device can become capable of seeing the user and looking him in the eye.
Visbit: A visual tech company focused on intelligent transmission and playback technology for immersive media. It offers full-scale SaaS and streaming/playback solution service for immersive media creators and enterprise users serving thousands of customers across industries.
NEXT/NOW: A creative technology service provider that offers next-gen experiences to its clients. It uses augmented and virtual reality for app development, motion interactivity, facial tracking and projection mapping to create unforgettable connects between users and businesses.
Augmented and virtual reality are dramatically changing the enterprise landscape and its applications and integration with emerging technologies including AI, Cloud and Analytics are scaling rapidly across a broad spectrum of industries. Today, companies are adding AR and VR to their digital transformation strategies to unlock the value of their existing assets to create digital, real-world experiences. "The selected companies are enhancing the way enterprises engage with their audiences through deeply engaging experiences. We congratulate all the ten companies for offering the best value to consumers and enterprises worldwide," says Ashish Sukhadeve, Founder & Editor-in-Chief, Analytics Insight.
Read the detailed coverage here. For more information, please visit https://www.analyticsinsight.net.
About Analytics Insight®
Analytics Insight is an influential platform dedicated to insights, trends, and opinion from the world of data-driven technologies. It monitors developments, recognition, and achievements made by AI, big data and analytics companies across the globe. The Analytics Insight Magazine features opinions and views from top leaders and executives in the industry who share their journey, experiences, success stories, and knowledge to grow profitable businesses.
To set up an interview or advertise your brand, contact info@analyticsinsight.net.
Contacts
Ashish Sukhadeve

Founder & Editor-in-Chief

Email: ashishsukhadeve@analyticsinsight.net
Tel: +91-40-23055215

http://www.analyticsinsight.net
Media:

Email: press@analyticsinsight.net
Tel: +1-408-380-2566