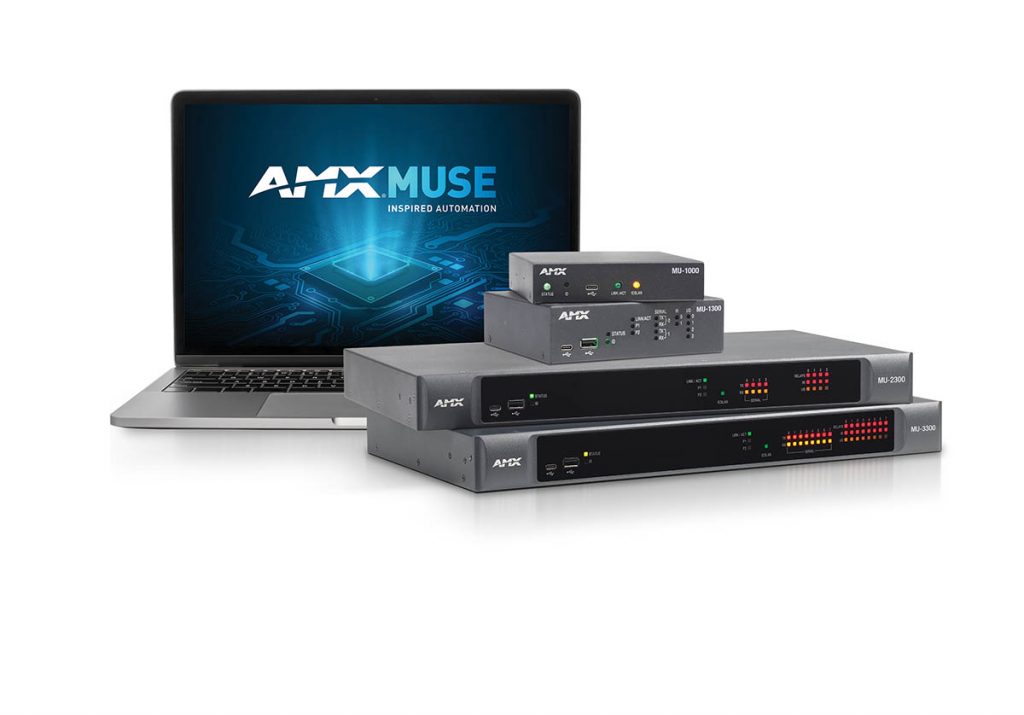 AMX Introduces AMX MUSE Automation Platform and Four New Controllers
Next-Generation Power, Security and Development Support Exceeds Traditional AV Boundaries to Empower Limitless System Integrator Ingenuity
NORTHRIDGE, Calif.— HARMAN Professional Solutions, the global leader in audio, video, lighting and control, today announced it's new AMX MUSE Automation Platform, four new MUSE Automation Controllers, and several supporting developer resources. 
Like no other automation platform on the market, AMX MUSE tears down traditional barriers to AV control ingenuity. The MUSE Automation Controller family features powerful, secure, and reliable devices that provide a dedicated computing resource for running the AMX MUSE automation platform. MUSE Controllers can simultaneously process a virtually unlimited number of scripts written in JavaScript, Python, or Groovy and natively support Low-Code development with Node-RED.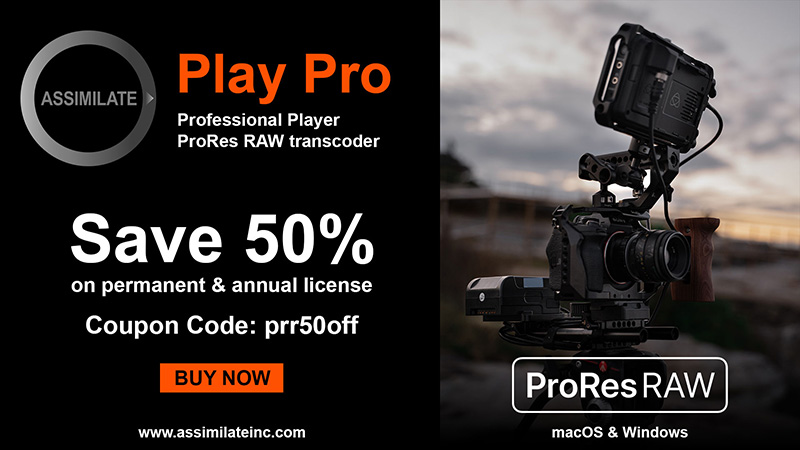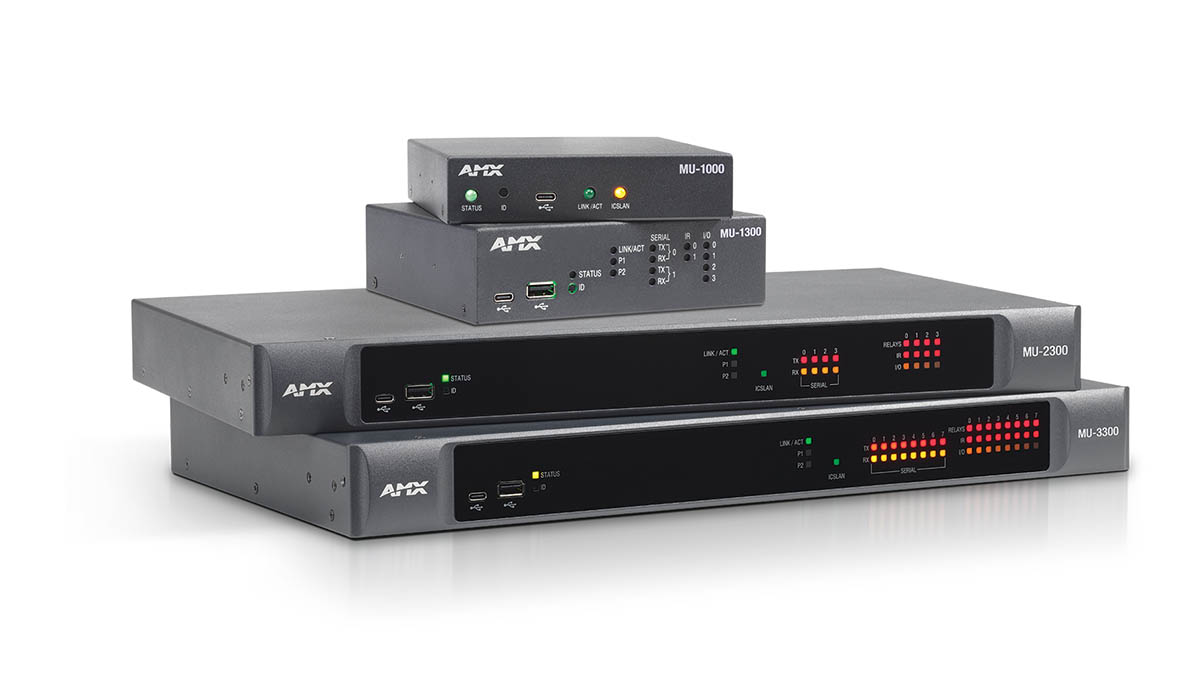 Featuring a modern embedded processor that's 10x faster than previous AMX NX Controllers, MUSE Controller models integrate bountiful memory, and rugged, industrial grade eMMC storage. Built on HARMAN's secure Linux platform, MUSE Controllers are also designed to surpass the requirements of the most secure installations.
Additionally, these Controllers natively support HARMAN's HControl (open-API), HiQnet (legacy HARMAN audio devices) and ICSP (legacy AMX control devices) protocols, making them the ideal automation processor for any space, environment, or application – old and new.
"Thanks to an incredibly loyal and discerning user base, we've had many successes over the decades inventing and re-inventing what control automation should be to push the boundaries of what's possible," said Nick Czapla, Product Manager of HARMAN Professional Video and Control. "And while exceeding the needs of users will always be our biggest motivator, we engineered the MUSE platform to equally support the evolving needs of system integrators and developers. Examples include the inclusion of multiple scripting language support and native no-code/low-code programming to support the varying skillsets and language capabilities of developers that will define MUSE possibilities not yet imagined."
"I've been honored to work so closely with tremendously talented customers and partners, many of whom have vastly different skillsets, and both programming and non-programming backgrounds," said Jamie Trader, Vice President of Video and Control, HARMAN Professional Solutions. I have to say, AMX MUSE was inspired by them. This new platform is a love letter to them, celebrating their diversity, their cleverness, and their deep drive to abandon the constraints of conventional Pro AV. The early reactions have exceeded all expectations – and I couldn't be more thrilled for people to finally experience automation the way they want to have it: leveraging their tools, supporting their workstreams, and being inspired by all the possibilities that means to them."
HIGHLIGHTS:
MULTIPLE SCRIPTING LANGUAGE SUPPORT – To ensure that AMX MUSE is versatile enough to support a wide range of developers, multiple scripting languages are supported including Python, JavaScript, and Groovy.

NATIVE NO-CODE / LOW-CODE PROGRAMMING – To support No-Code/Low-Code programming, AMX MUSE includes native support for visual flow-based development using the Node-RED development tool.

MULTIPLE SIMULTANEOUS SCRIPT SUPPORT – AMX MUSE Automation Controllers feature a modern embedded processor that's 10x faster than previous AMX NX Controllers to run a nearly unlimited number of scripts simultaneously.

INDUSTRIAL GRADE STORAGE – To ensure the utmost in reliability, AMX MUSE Automation Controllers include robust, onboard eMMC storage to deliver decades of high-access 24/7 mission-critical operation.

BUILT FOR THE MOST SECURE ENVIRONMENTS – AMX MUSE Automation Controllers are engineered to surpass the requirements of the most secure environments and are ideal for supporting government, financial, and other applications with ultra-secure needs.
ADDITIONAL DETAILS
For complete product details and specifications, please visit: https://www.amx.com/product_families/muse-controllers. Model variations:

MU-1000 – ICSLan & PoE
MU-1300 – 2 Serial Ports, 2 IR Ports, and 4 I/O Ports
MU-2300 – 4 Serial Ports, 4 Relays, 4 IR Ports, 4 I/O Ports & ICSLan
MU-3300 – 8 Serial Ports, 8 Relays, 8 IR Ports, 8 I/O Ports & ICSLan
ABOUT HARMAN PROFESSIONAL SOLUTIONS
HARMAN Professional Solutions engineers and manufactures audio, video, lighting and control (AVLC) products for entertainment and enterprise markets, including live performance, audio production, large venue, cinema, retail, corporate, education, government, hospitality, broadcast and more. With leading brands including JBL Professional®, AKG®, Martin®, AMX®, Soundcraft®, BSS Audio®, Crown®, dbx Professional®, and Lexicon Pro®, HARMAN Professional delivers powerful, innovative and reliable solutions that are designed for world-class performance. HARMAN Professional Solutions is a Strategic Business Unit of HARMAN International, a wholly-owned subsidiary of Samsung Electronics Co., Ltd. For more information, visit http://pro.harman.com/.
ABOUT HARMAN
HARMAN (harman.com) designs and engineers connected products and solutions for automakers, consumers, and enterprises worldwide, including connected car systems, audio and visual products, enterprise automation solutions; and services supporting the Internet of Things. With leading brands including AKG®, Harman Kardon®, Infinity®, JBL®, Lexicon®, Mark Levinson® and Revel®, HARMAN is admired by audiophiles, musicians, and the entertainment venues where they perform around the world. More than 50 million automobiles on the road today are equipped with HARMAN audio and connected car systems. Our software services power billions of mobile devices and systems that are connected, integrated and secure across all platforms, from work and home to car and mobile. HARMAN has a workforce of approximately 30,000 people across the Americas, Europe, and Asia. In March 2017, HARMAN became a wholly-owned subsidiary of Samsung Electronics Co., Ltd.

GLOBAL
Director, Global Corporate Communications
HARMAN Professional Solutions
© 2023 HARMAN International Industries, Incorporated. All rights reserved. Harman Kardon, Infinity, JBL, Lexicon and Mark Levinson are trademarks of HARMAN International Industries, Incorporated, registered in the United States and/or other countries. AKG is a trademark of AKG Acoustics GmbH, registered in the United States and/or other countries. Features, specifications and appearance are subject to change without notice.