Airship acquisisce Apptimize per creare la piattaforma leader di mobile Customer Experience end-to-end
 Il leader del mobile customer engagement completa la sua offerta con la principale soluzione di test e ottimizzazione delle mobile app e delle esperienze cross-channel
PORTLAND, Ore.–(BUSINESS WIRE)–L'azienda di customer engagement Airship ha annunciato oggi di aver acquisito Apptimize, la principale soluzione di test e innovazione dell'user experience per mobile app e altri canali digitali. Grazie a questa operazione, gli addetti marketing e gli sviluppatori potranno usufruire di un'unica soluzione per ottimizzare l'esperienza degli utenti nei canali di messaggistica e nelle properties digitali.
Airship aiuta le aziende a inviare messaggi pertinenti nel posto e nel momento in cui i clienti sono più reattivi, tramite SMS, notifiche push, e-mail, carte per mobile wallet e molti altri canali. Apptimize è la soluzione più avanzata sul mercato per testare le esperienze degli utenti nei diversi canali, tra cui mobile app, siti web e app OTT. Da oggi gli addetti marketing e i product owner potranno facilmente riprodurre funzionalità digitali, contenuti, algoritmi di raccomandazione e messaggi agli utenti per creare esperienze cross-channel coerenti ed efficaci e far crescere engagement, fedeltà e profitti.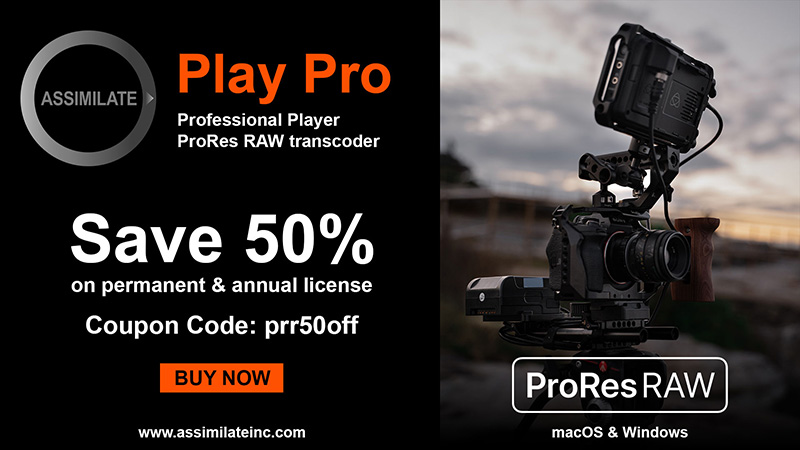 "Le aziende attualmente più influenti reinventano costantemente la Customer Experience e la cultura della sperimentazione è un ingrediente fondamentale per l'innovazione" ha affermato Brett Caine, CEO e presidente di Airship. "Combinando il test web e mobile app di Apptimize con le approfondite conoscenze di Airship in materia di customer engagement nei diversi canali, permettiamo ad addetti marketing e sviluppatori di concentrarsi sull'innovazione degli ambiti più importanti e di creare le esperienze end-to-end senza ostacoli che gli utenti desiderano."
Anche una minima modifica nelle funzionalità digitali o nella messaggistica può avere impatti considerevoli in termini di customer engagement, retention e lifetime value. Insieme, Airship e Apptimize coniugano sperimentazione ed engagement digitale, offrendo alle aziende un approccio completo per comprendere al meglio e ottimizzare le esperienze dei clienti. Airship continuerà a commercializzare, migliorare e supportare la piattaforma Apptimize, dotando inoltre la Piattaforma di Customer Engagement di Airship di nuove funzionalità di test.
Secondo Forrester Research, Inc., "le aziende che offrono una migliore Customer Experience registrano un aumento dei profitti mediamente cinque volte più rapido rispetto ai concorrenti con una Customer Experience peggiore. Tale tendenza è constatata a livello mondiale1." Il report di Forrester How Customer Experience Drives Business Growth ["Customer Experience come motore di crescita aziendale"] del 2018 mostra il ROI derivante dall'ottimizzazione della Customer Experience in 18 settori (accesso disponibile fino al 27/09/2019).
Più di 100 aziende e brand mobile-first utilizzano la soluzione multipiattaforma unificata di Apptimize che, con le sue funzioni di A/B test e test multivariato, permette di ottimizzare e gestire il rilascio di funzionalità nei touchpoint digitali e di comprendere l'interazione e l'impatto degli esperimenti nei diversi canali. Apptimize si integra automaticamente nella maggior parte delle piattaforme di analytics e offre strumenti per la gestione degli eventi che non richiedono la conoscenza del codice e che consentono di effettuare esperimenti altamente mirati. Il Visual Editor permette agli addetti marketing di apportare modifiche alle app iOS e Android senza bisogno di accedere al codice o di aggiornare le app. Il test programmatico viene configurato una sola volta con variabili dinamiche che possono essere modificate istantaneamente per aggiungere nuove varianti. Gli strumenti di gestione delle funzionalità, tra cui flag e aggiornamenti istantanei, limitano il rischio grazie al controllo del rilascio e alla possibilità di attivare o disattivare determinate funzionalità.
Airship e Apptimize condividono lo stesso know-how in diversi segmenti verticali in forte crescita: vendita al dettaglio, media, servizi finanziari, viaggi e settore alberghiero. Sia Airship che Apptimize sono nate per offrire la migliore esperienza a ogni singolo cliente, anonimo o identificato che sia, sfruttando tutti i dati disponibili. In tal modo, non solo si garantisce un'esperienza coerente su tutte le piattaforme indipendentemente dal numero di canali utilizzati dal cliente, ma è anche possibile monitorare i proventi effettivi di messaggi ed esperimenti.
Di recente, il 2019 Magic Quadrant for Mobile Marketing Platforms ["Magic Quadrant per le piattaforme di mobile marketing"] di Gartner, Inc. ha riconosciuto il primato di Airship per capacità di esecuzione e completezza della visione tra 18 vendor valutati. Airship ha inoltre ricevuto (come Urban Airship) il punteggio più alto per i prodotti in tre dei quattro Casi di uso riportati nella pubblicazione di Gartner 2018 Critical Capabilities for Mobile Marketing Platforms ["Funzionalità essenziali per le piattaforme di mobile marketing"]. I clienti di Apptimize potranno beneficiare delle competenze di Airship in materia di messaggistica multicanale, trigger di eventi in tempo reale, machine learning predittivo, integrazioni MarTech e strumenti di analisi personalizzabili a livello dell'utente.
Ulteriori informazioni sulle soluzioni Airship:
Nota informativa di Gartner
Gartner non promuove alcun vendor, prodotto o servizio descritto nelle sue pubblicazioni di ricerca e non intende suggerire agli utenti IT di scegliere unicamente i vendor con le migliori valutazioni o altre designazioni. Le pubblicazioni di ricerca di Gartner riflettono la sola opinione dell'istituto di ricerca Gartner, pertanto non devono essere interpretate come verità di fatto. Gartner esclude qualsiasi garanzia, espressa o implicita, in relazione alla presente ricerca, incluse eventuali garanzie di commerciabilità o idoneità per uno scopo particolare.
1. Forrester Research Inc., "Transform Customer Process and Systems to Improve Experiences," ["Trasformare sistemi e processi relativi ai clienti per migliorare le esperienze"], 15 aprile 2019
Apptimize
Apptimize è un motore di innovazione che fornisce soluzioni di A/B test e gestione del rilascio di funzionalità per mobile app native, web, mobile web, app ibride, OTT e server. Alcuni leader del mercato, come HotelTonight, The Wall Street Journal e Glassdoor, hanno creato esperienze straordinarie con Apptimize.
Airship
I team marketing e digital experience di migliaia di aziende leader nel mondo si affidano a alla Piattaforma di Customer Engagement di Airship per creare connessioni più profonde con i propri clienti e offrire messaggi perfettamente pertinenti e orchestrati su tutti i canali.
Fondata nel 2009 come pioniera nel campo delle notifiche push, Airship offre ai brand dati utenti, canali di engagement, orchestrazione dell'Intelligenza Artificiale e servizi per inviare notifiche push, e-mail, SMS, messaggistica in-app, carte per mobile wallet e altro alla persona giusta al momento giusto – costruendo la fiducia e migliorando l'engagement, oltre a guidare l'azione e aumentare il valore.
Per maggiori informazioni sulla Piattaforma di Customer Engagement, consulta il blog o seguici su Twitter, LinkedIn, Facebook e Instagram.
Contacts
Nord America:

Dave Struzzi

Bateman Group

+1 415-697-2560

airship@bateman-group.com
Corey Gault

Airship

+1 503-206-9164

corey@airship.com
EMEA:

Nicolas Vitre

Airship

+33 1 44 56 88 21

nicolas.vitre@airship.com
UK:

Lucinda Layton

Hotwire UK

+44 20 7608 2500

Airship@hotwireglobal.com
Francia:

Marion Fajgenbaum / Marine Cressot

Hotwire France

+33 14 312 55 68 / 69

AirshipFR@hotwireglobal.com
Germania:

Julia da Silva Bastos

Hotwire Germany

+49 89 2620 81 89

airshipde@hotwireglobal.com