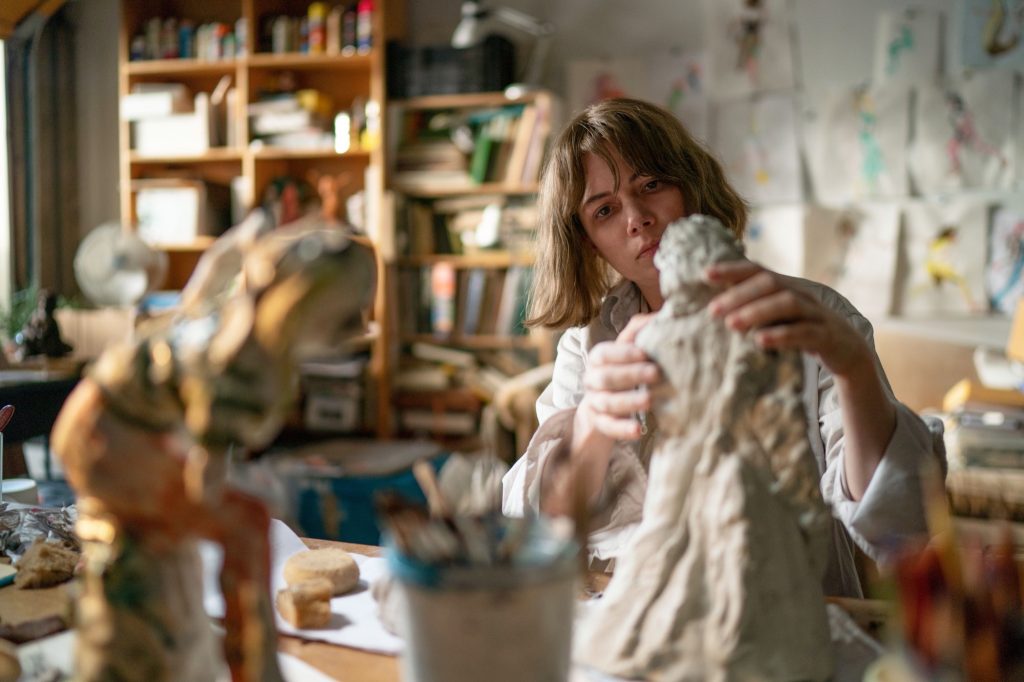 A24 Feature Film Showing Up Graded by HARBOR with DaVinci Resolve Studio
Fremont, CA, USA – Monday, July 24, 2023 – Blackmagic Design today announced that Colorist Adrian Seery of production and post production studio HARBOR graded A24's "Showing Up" with DaVinci Resolve Studio editing, color grading, visual effects (VFX) and audio post production software.
In the feature film, sculptor Lizzy (Michelle Williams) tries to balance her creative life with her relationships with family and friends, juggling their everyday problems all while preparing for her new show.
Having previously worked with Director Kelly Reichardt and DP Christopher Blauvelt on the 2020 film "First Cow," Seery was well positioned during grade for "Showing Up." "It was great to be reunited with Kelly and Christopher on this film, which is a lively and humorous portrayal of the arts," noted Seery. "Overall, we created a low key, creamy and light look complete with film grain treatment."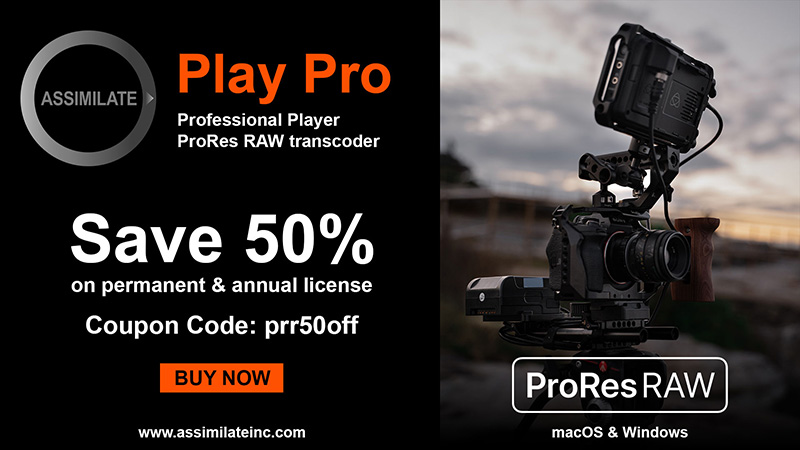 With Seery based in New York City and Reichardt and Blauvelt based in Los Angeles, Seery credits DaVinci Resolve Studio's robust feature set during the remote grading process.
"Since I graded the film at home on the opposite side of the country, Resolve's overall robustness came in handy," he explained. "I worked off the DaVinci Resolve Mini Panel, and I was blown away by how well that console works; it really is bullet proof. There were some challenging scenes which required a lot of simultaneous tracking Power Windows, and Resolve let me tackle them with ease, all while remote."
"The fact that we graded it remotely meant that our master version was Rec. 709 and not a DCI P3 for projection," he continued. "I remember when the filmmakers came in to watch it down on the projector. With help from our color science team, specifically Matt Tomlinson, the grade was so precise it translated perfectly to the big screen and then to HDR with only one or two global trims mainly for the highlights."
The remote workflow was not the only challenge during grading, as Seery noted Blauvelt and Reichardt were visually and technically astute during shooting. "I'm incredibly lucky to work with such clever filmmakers who, wherever possible, achieved their vision practically on set and in camera," he said. "For example, the gallery show opening was one of the more challenging but rewarding scenes. There were windows in the front and back of the space, camera angles in both directions, a strong sun coming and going, and the scene culminated with the exterior looking into the gallery from the street at the end of the day when the light was quite different. They step out onto the sidewalk, and it's getting on for sunset. So the scene had to gently change color temperature throughout so there wasn't a jump in the time of day at the end of the scene.
"Even with those fun challenges in the grade, on the whole, Kelly and Christopher made my job quite easy. They are funny, intelligent, and talented filmmakers," concluded Seery. "Even though they were initially skeptical about the remote process, we were able to develop a great relationship from one coast to another over the course of the project. I think the fact that I had worked with DaVinci grading tools since 1988 helped. I have confidence in the platform."
Press Photography
Product photos of DaVinci Resolve Studio, DaVinci Resolve Mini Panel and all other Blackmagic Design products are available at www.blackmagicdesign.com/media/images
About Blackmagic Design
Blackmagic Design creates the world's highest quality video editing products, digital film cameras, color correctors, video converters, video monitoring, routers, live production switchers, disk recorders, waveform monitors and real time film scanners for the feature film, post production and television broadcast industries. Blackmagic Design's DeckLink capture cards launched a revolution in quality and affordability in post production, while the company's Emmy™ award winning DaVinci color correction products have dominated the television and film industry since 1984. Blackmagic Design continues ground breaking innovations including 6G-SDI and 12G-SDI products and stereoscopic 3D and Ultra HD workflows. Founded by world leading post production editors and engineers, Blackmagic Design has offices in the USA, UK, Japan, Singapore and Australia. For more information, please go to www.blackmagicdesign.com