2019 NAB Show New York Exhibitor Profiles
NEW YORK–(BUSINESS WIRE)–#NABShowNY–The 2019 NAB Show New York runs October 16 – 17, 2019 at the Javits Convention Center. Exhibitor profiles are listed below.
Company:
A.C. Lighting Inc.
Booth:
N147
Web:
www.aclighting.com
A.C. Lighting Inc. is a distributor of world-class lighting and associated rigging and video technologies for the film and television markets.
 
On display will be Chroma-Q™ LED lighting fixtures, including the new Space Force onebytwo, Studio Force II, Space Force, Studio Force Phosphor.
 
We will also demo Luminex Networking Systems, Follow-Me Remote Follow-Spot Control, ProLights Moving Lights, LumenRadio wireless DMX systems, Prolyte Verto truss & Prolyte StageDex staging.
 
 
Company:
AVP MFG & Supply, Inc
Booth:
N932
Web:
www.jackfields.com
Jackfield Design & Engineering for broadcast, telecom, and satellite. Contact AVP for the latest in 3G-SDI/ 6G-SDI & 12G-SDI Video Jackfields and Patching. AVP sells through world-wide distribution, and also partners directly with clients.
 
 
Company:
CineSys-Oceana
Booth:
N831
Web:
https://www.cinesysoceana.com/
CineSys-Oceana are Media IT Specialists providing systems, solutions, integration and support for digital content creators across North America. With years of IT experience and a foundation in M&E, they serve a range of industries from broadcast and post production to corporate and sports. As an engineering-centric company, CineSys-Oceana has specialists with deep knowledge and experience in designing, implementing and supporting creative workflows from ingest to delivery and beyond.
 
For 20 years, CineSys-Oceana has remained at the forefront of technology, helping organizations with their storage, infrastructure, asset management and more. Get in touch to discuss how you can improve your workflow.
 
 
Company:
Comrex
Booth:
N269
Web:
www.comrex.com
Since 1961, Comrex has been on the vanguard of technical development, making use of innovative technologies for radio and television before they hit the mainstream. Our ACCESS and BRIC-Link IP audio codecs make use of sophisticated audio transmission technology to ensure reliable broadcasts over challenging IP networks. We used our years of experience in IP to develop our CrossLock tools to handle the unique demands of transmitting video, with the development of our LiveShot IP video technology. Throughout it all, we have continued to refine our telephone hybrid technology with products like VH2, and break new ground with products like Opal.
 
 
Company:
Epiphan Video
Booth:
N364
Web:
www.epiphan.com
Epiphan Video produces award-winning encoding hardware and cloud services for live video production. Our customers include live event production, lecture capture, training, usability testing, and social media streaming. Epiphan Video will be showcasing their suite of reliable and easy-to-use live video solutions, including the Pearl family of all-in-one live production and lecture capture systems, Pearl Mini and Pearl-2. Epiphan Pearl products integrate with Crestron systems and popular CMS solutions, such as Kaltura and Panopto. Additional products available for demo include Epiphan Webcaster X2 social media live streaming encoder, and AV Studio cloud-based video production service. Visit us at Booth N364.
 
 
Company:
FileCatalyst
Booth:
N159
Web:
https://filecatalyst.com/
Located in Ottawa, Canada, FileCatalyst is a pioneer in managed file transfers and an Emmy® award-winning leader of fast file transfer solutions. The company, founded in 2000, has more than one thousand customers in media & entertainment, energy & mining, gaming, printing, military, and government including many Fortune 500 companies. FileCatalyst is a software platform designed to accelerate and manage file transfers securely and reliably. FileCatalyst is immune to the effects that latency and packet loss have on traditional file transfer methods including FTP, HTTP or CIFS. Global organizations use FileCatalyst to solve issues related to file transfer.
 
 
Company:
GB Labs (USA) Ltd
Booth:
N359
Web:
www.gblabs.com
GB Labs create shared storage ecosystems for the media industry, evolving and innovating technology to provide a meaningful difference for creative teams across the globe. GB Labs are continuously empowering creative workflows for some of the best-known names in the media and entertainment industry. Much acclaimed for design and innovation within the industry, we have pioneered and perfected SSD shared storage and invented a hybrid disk technology that actually accelerates media workflows. Our comprehensive range of storage and archiving products serve our customers needs from ingest to archive and everything in between.
 
 
Company:
Interra Systems
Booth:
N839
Web:
www.interrasystems.com
Interra Systems is a global provider of enterprise-class solutions that streamline the classification, QC process, and monitoring of media content across the creation and distribution chain. Adopted by broadcast, cable, telco, satellite, IPTV, OTT, and post-production companies, Interra Systems' products feature AI- and machine learning-enabled algorithms, along with a flexible, software-defined architecture.
 
Its solutions include BATON, an enterprise-class automated file-based QC system that ensures high quality content at every stage; ORION-OTT for quality assurance in delivering ABR streams for live/VOD content; ORION for 24×7 confidence monitoring of linear/live video delivery; WINNOW for content classification/compliance; and VEGA for in-depth media analysis.
 
 
Company:
IO Industries Inc.
Booth:
N144
Web:
www.ioindustries.com
IO Industries Inc. designs cutting-edge digital video equipment. Since 1991 we have focused on providing our customers with high performance and high quality solutions for all types of digital video applications. We design and manufactures digital video cameras, digital video recorders and software for applications in aerospace, defense testing, medical, scientific, machine vision, broadcast, volumetric capture and cinema. Our products are proudly designed and built in Canada, at our headquarters in London, Ontario.
 
 
Company:
Journey
Booth:
N1132
Web:
https://d2journey.com
Journey is a service-based IP video transport platform that intelligently combines innovative technology with advanced network management to provide a premium level of performance. Journey's advantages include easily deployable hardware, rock-solid performance, extremely low latency, and concierge level technical support. Journey appliances excel at first-mile connections with unmatched firewall traversal capabilities. Multiple channels of video can be delivered with frame-accurate synchronization, even across appliances. With available built-in features like comms, tally, IFB/talkback, and more, Journey is perfect for at-home production applications. All Journey transmissions are actively monitored and managed in our 24/7 Network Operations Center.
 
 
Company:
Matrox
Booth:
N655
Web:
https://www.matrox.com/video/
Matrox Video is a leader in core broadcast technology, offering both PC hardware and software building blocks, upon which the industry is built. It delivers an unrivalled range of products to broadcast equipment manufacturers, comprising HD/4K-based I/O cards, ST 2110 NICs, and H.264 codec cards, all governed by one common comprehensive SDK. Matrox Video services professional broadcast and live production markets with encoding appliances for webcasting and remote production. Industry-recognized quality and commitment to customer support is at the center of its brand.
 
 
Company:
Net Insight
Booth:
N804
Web:
https://netinsight.net/
Net Insight is a global leader in media networks, resource optimization and streaming solutions. With more than 20 years' experience, Net Insight is a trusted and important partner and a leading force in the media tech industry in creating a better media experience.
 
Net Insight is powering the evolving media business in a connected world where technology enables seamless meetings between producers, distributors and consumers of content – regardless of geographical location, technical resources or distribution network. With its deep market knowledge and insight, genuine customer focus and world-leading innovative technology, Net Insight makes it easier to create and deliver better content in a more reliable and effective way. Net Insight is driven by the idea that everything can always be done smarter, for both its customers and their customers.
 
 
Company:
Optical Cable Corporation
Booth:
N955
Ticker Symbol & Exchange:
OCC
Web:
www.occfiber.com
OCC's Compact Broadcast Service Panel (CBSP) is a fully-modular enclosure that provides a space-efficient solution for connectivity and transmission in the broadcast A/V industry. Ideal for applications that don't require a full-sized NEMA broadcast service panel. This lower-cost enclosure is perfect for broadcast studios, universities, stadiums, corporate facilities, newsrooms, houses of worship and other broadcast applications.
 
OCC's CBSP offers internal optical connections, for either fusion splicing or discrete termination and front and rear accessibility through its 3-piece design. The CBSP is constructed of 16-gauge steel, a black powder-coated finish for long-lasting durability, and is resistant to liquid spills. Visit www.occfiber.com.
 
 
Company:
PacketFabric
Booth:
N964
Web:
https://packetfabric.com/
PacketFabric is a private layer 2 network as a service, delivering instant, scalable, and secure connectivity between any two or more points on our network, at speeds from 1Gbps to multi-100Gbps. Pricing is transparent, services are provisioned through our portal in minutes, and our API provides extensible automation.
 
We're the highly scalable network-as-a-service platform: the perfect marriage of SaaS and carrier network, with terabits of capacity to wherever business takes you.
 
 
Company:
Plura Broadcast, Inc.
Booth:
N523
Web:
www.plurainc.com
Plura is a leading global manufacturer of Monitoring & Timing solutions. Plura Monitoring Solutions compromise wide range of high-performance multi-function monitors (up to 86″) including 4K". Equally the Timing/Synchronization solutions are engineered for digital broadcast and professional video production. Plura products offer an incomparable feature set, superior picture quality and extraordinary value and reliability. Plura is known for truly affordable high-end features built upon core technology. The company's solutions include studio and portable video monitors, studio production timer, Time-code displays & Time-code PCIe cards, test and measurement equipment and software and digital media systems.
 
 
Company:
Rev.com
Booth:
N1118
Web:
https://www.rev.com/  
Rev combines human and artificial intelligence to deliver the largest and most popular voice-to-text service in the world. Recognized widely as the most accurate and fastest service of its kind, Rev helps anyone unlock the power of voice to be more productive at a game-changing cost. More than 170,000 customers trust Rev for industry-leading accuracy, fast turnaround times and competitive pricing for audio and video transcription, captions, subtitles and translations. Rev's world class automatic speech recognition platform is powered by proprietary artificial intelligence that transcribes speech-to-text in minutes. PCMag recognized Rev as the best transcription service of 2019.     
 
 
Company:
THEO Technologies
Booth:
N469
Web:
www.theoplayer.com
THEO Technologies is at the forefront of a rapidly evolving online video landscape, delivering a high-quality video experience across platforms and devices. THEOplayer, THEO Technologies' flagship product, integrates seamlessly with every aspect of the video chain. THEO Technologies empowers publishers, telcos and broadcasters to deliver a cutting-edge video experience to their audiences. We are continually improving and expanding our offer; developing and testing the latest technologies in our 'Innovation Lab'. With a strong focus on user experience, performance and cross-platform compatibility, THEO Technologies is delivering world-class video streaming for a global customer base.
 
 
Company:
VideoFlow
Booth:
N960
Web:
http://www.video-flow.com/
VideoFlow is driving the evolution of digital video contribution and distribution to IP networks. Leveraging our Emmy® award-winning technologies, VideoFlow products and solutions enable companies to broadcast with CONFIDENCE over any managed or unmanaged IP network, including the Internet. Broadcasting with confidence is much more than pristine video or low delay – it means enabling reliable uninterrupted broadcast 24/7. Our products ensure the highest video quality with the lowest delay and bit rate overhead, providing outstanding service continuity to maximize advertising revenues. VideoFlow delivers the highest level of reliability to leading broadcast companies worldwide over inexpensive IP networks.
 
 
Company:
VITEC
Booth:
N818
Web:
https://www.vitec.com/
VITEC is a leading worldwide end-to-end video streaming solutions provider for broadcast, government, enterprise, sports and entertainment venues, and houses of worship. Combining broadcasting with live streaming capabilities, VITEC's H.265 (HEVC) and H.264 offering is the most extensive on the market with encoding and decoding appliances, IPTV for desktops and mobile devices, Digital Signage Platforms, and PCI cards with SDK for integration projects. VITEC's intuitive digital video solutions can be tailored to each customer's market needs, delivering easy-to-use technology ensuring high-quality, low-latency HD video, capturing live and recorded events for seamless distribution in various formats anytime, anywhere, to any device.
 
 
Company:
Wasabi Technologies
Booth:
N1050
Web:
www.wasabi.com
Wasabi is the hot cloud storage company delivering disruptive storage technology that is 1/5th the price of Amazon S3 and faster than the competition with no fees for egress or API requests. Unlike first generation cloud vendors, Wasabi focuses solely on providing the world's best cloud storage platform. Based in Boston, Wasabi is no ordinary startup. Our founders are David Friend and Jeff Flowers, founders of Carbonite, recognized pioneers in cloud storage. Our mantra is open standards, an end to vendor lock- in, and a new benchmark for price, performance, and protection for all the world's data.
 
 
Company:
Xytech
Booth:
N823
Web:
https://www.xytechsystems.com/
Xytech simplifies the complex operations of broadcasters, network operators and media facilities with the facility management software, MediaPulse, by integrating resource, order and asset management into a single solution. MediaPulse can be hosted on premise or in the cloud using the Microsoft Azure platform with data centers convenient to your location, accessed by a configurable web-based UI. MediaPulse offers scalable solutions to meet your budget, optimizing the scheduling of valuable production resources, delivering a holistic view of feeds on your network and manages complex media-based workflows. Designed with integration in mind, MediaPulse can be easily connected to your existing eco-system. We have successfully delivered innovative solutions to our media and broadcast customers for over 30 years and we have provided over 500 software deployments in more than 20 countries.
 
Business Wire is the official news wire for NAB Show New York. Qualified members of the press please note the following important information.
Exhibitor News & Announcements:

http://www.tradeshownews.com/events/2019-NAB-Show-New-York/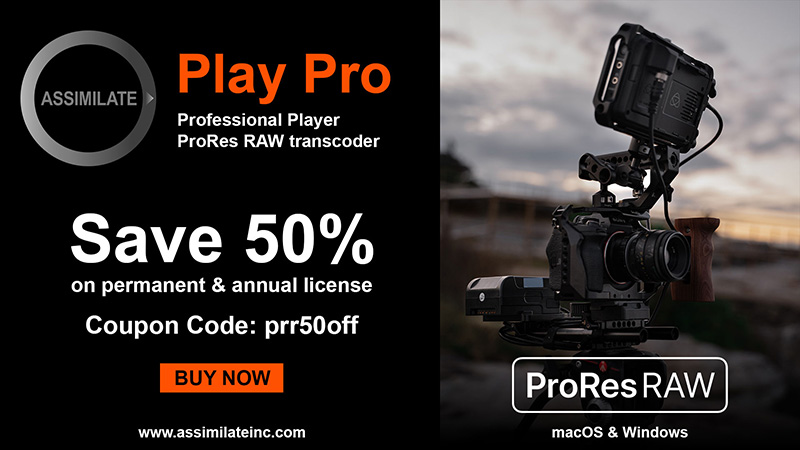 Press Information:

https://www.nabshowny.com/press
About Business Wire
Business Wire, a Berkshire Hathaway company, is the global leader in news release distribution and regulatory disclosure. Investor relations, public relations, public policy and marketing professionals rely on Business Wire for secure and accurate distribution of market-moving news and multimedia. Founded in 1961, Business Wire is a trusted source for news organizations, journalists, investment professionals, and regulatory authorities, delivering news directly into editorial systems and leading online news sources via its multi-patented NX Network. Business Wire has 18 newsrooms worldwide to meet the needs of communications professionals and news media.
Learn more at www.businesswire.com. Follow us on Twitter @businesswire.
Contacts
Jim Liebenau

+1.310.820.9473

Twitter: @tradeshownews